Mission Statement:
Our company's mission is to synergistically enhance home buying opportunities and provide key differentiators between us and our competitors. Those differences will ultimately lead to a better stress-free home buying road to navigate. Using our proprietary vetting system, we can ensure our network of lenders are the best of the best and are ready willing and able to help you find the home of your dreams.
All About Home Loans For All
The idea for Home Loans For All came sort of by accident. While online one day looking at homes and at mortgage rates, I came across a couple of sites that promised to compare mortgage rates for me. Well that sounded great! That meant I no longer had to call multiple lenders, explain my situation 20 different times and then have my credit pulled 20 different times. Life was good. Or so I thought. I soon realized I made a big boo-boo (as my 3 year old says).
What transpired next was weeks of constant phone calls from what seemed like 100 different lenders. Some weren't even home lenders. I got calls from RV lenders, boat lenders and even payday loan companies. That's when it hit me. The concept was great but the execution by all those companies was terrible. So I decided to do it the right way. What about Home Loans For All will set us apart from the other companies out there? The answer: Honesty! Shop you to no more than 4 of the nation's top mortgage lenders, keep your information private and most importantly to offer it to borrowers for FREE!
Check your credit scores!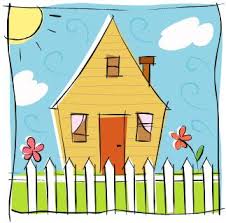 The lenders that Home Loans For All has partnered with are experts in all things lending. We're a one-stop shop for an FHA loans, VA loans, FHA 203k and even HUD Homes and Conventional loans. Foreclosures and direct access to the Hudhomestore also available. For those new to the world of home ownership, we offer great first time home buyer programs. All of your home loan needs can be found at Home Loans For All. And as an added bonus we can even match you with one of our expert Real Estate agents to help you find the perfect home. Other useful tools we offer is an FHA loan calculator and a very informational mortgage blog.
The creation of Home Loans For All has been an amazing win-win for borrowers, lenders and Realtors. We continue to bring new lenders and Realtors on board so that our customers have as many options as possible when it comes to buying a home. And don't worry if you're not sure if you qualify. We have a dedicated page that outlines the FHA requirements and the FHA loan guidelines.