Our Mission
We are Home Loans For All, and our mission is to help ALL Americans find home loans and understand the home loan process, regardless of their experience, credit, or income.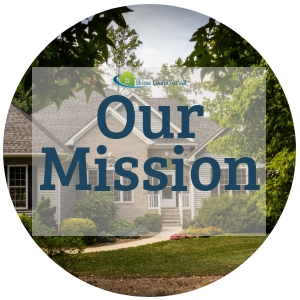 As a team and as individuals, we know that finding a home can be difficult, expensive, and stressful. The modern mortgage process is full of hidden fees and opaque rules. It is designed to benefit banks and lenders at the expense of those of us who just want a place to live. As the leader in helping people find home loans, we want to cut through the noise and help ordinary people understand the home buying process so that they can find the program that's right for them.
We are working to achieve this goal through two avenues. The first is by offering pre-qualified loans and real-time offers that are available 24 hours a day right here on the Home Loans For All website. We offer honest rates with no hidden fees and complete transparency throughout the process and won't damage your credit with a hard pull credit check. We also know that every home buyer is different, which is why we let you shop and compare across multiple mortgage rates and mortgage offers to find the option that best suits your needs.
The second is our Home Loans Blog and associated media. Even if you don't choose to go through your home-buying journey with us, we want our readers and customers to be fully educated about the complex process of securing a mortgage. We offer state-specific information, in-depth explainers for the most important home loan programs offered in 2018, and how-to guides for credit repair and soft pull credit cards.
We're a one-stop shop for any FHA loans, VA loans, 203K loans and even HUD Homes and Conventional loans. Foreclosures and direct access to the Hudhomestore also available. For those new to the world of home ownership we have an easy-to-use mortgage calculator that will help you determine what your monthly mortgage payments might be. All of your home loan needs can be met at Home Loans For All.
Our Story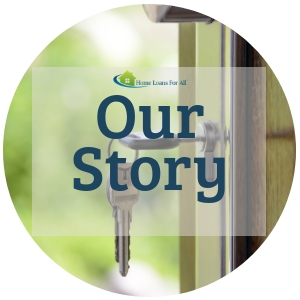 Home Loans For All was created in 2014 by Randy Abbe when he saw that people were in need of help with finding reasonable home loans. People who find the opportunity to purchase a home for themselves and for their family experience a sense of pride and Randy felt that more people should be able to find those opportunities regardless of their financial history.
In 2017, Michael Plambeck took over Home Loans for All because he believed that he could bring this message to more people. Michael, already an expert in online publishing, was looking at homes and mortgage rates on the Internet. He found several sites that promised to compare mortgage rates for the consumer. No longer having to call multiple lenders, explain his situation 20 different times and then have his credit pulled 20 different times seemed almost too good to be true – and in the end, it was.
What followed was weeks of constant phone calls from what seemed like hundreds of different lenders. Many had nothing to do with housing – Michael got calls from RV lenders, boat lenders, and even payday loan companies. Perhaps you've had similar experiences yourself – the idea of the loan comparison site was ingenious, but the execution by dishonest web companies was terrible.
So we decided to do it the right way
What sets Home Loans For All apart from other online mortgage companies is our honesty. We will shop you to no more than 4 of the nation's top mortgage lenders, keep your information private, and – most importantly – offer our services to borrowers at no cost whatsoever.
But Michael didn't want to stop there. He decided that what had led to his own bad experiences was a lack of information. Consumers, unsure of how to properly navigate the home buying process, were being taken in by an industry founded on inscrutable rules and dishonest insiders. So Michael partnered with some of the best content writers in the business and a team of real estate experts to educate the public about any and all things mortgage-related. In time, this has evolved into our Home Loans Blog. To this day, we pride ourselves on the accuracy and authoritativeness of the information we offer – advised by industry professionals and extensively cited with information from government articles.
Our Team
Our core team is a mixture of online publishing experts with over a decade of experience in creating and cultivating web content and industry professionals who know everything there is to know about the mortgage industry. Meet the team that's working tirelessly to bring you the assistance you can count on:
Michael Plambeck – Owner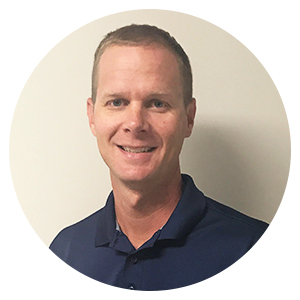 Michael Plambeck, the owner of Home Loans For All, bridges the gap between our content team and our industry team by being an expert in both areas. Michael is a home loan expert who has worked closely with loan officers and realtors for over four years, and who is engaged in constant continuing education to make sure that he's up-to-date on all real estate laws and regulations.
On the mortgage side, Michael makes sure that we are helping our users find fair and honest rates and that the process remains as transparent and helpful as possible. We don't make any commission on mortgages, so we don't have any incentive to put profits before people. And on the blog side, Michael makes sure that every post on the site is easy for any layperson to understand while also providing 100% accurate and up-to-date information on the home buying process in 2018.
Michael believes that everyone deserves to find a home they love at a price they can afford. And because of his passion and expertise, we believe it, too.
Leslie Rowberry – Real Estate Agent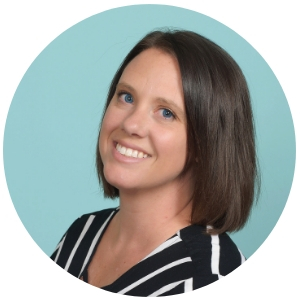 Leslie Rowberry is a Mortgage Loan Assistant and real estate agent with over 14 years of education and 12 years of experience in various sectors of the industry. She is currently employed at RealtyPath LLC where she helps her clients buy, sell, or rent property in the Sandy, Utah area.
As an expert realtor with over a decade of experience, Leslie makes sure that all of the information you read on our Home Loans Blog is a factually accurate and up-to-date representation of the modern home buying process. She keeps us updated on new regulations and new loan programs that are being offered by the government or by private lenders. You can read more about how our industry experts help make Home Loans the most authoritative mortgage resource on the web by reading our editorial guidelines page.
Leslie is also a member of the National Association of Realtors as well as the Salt Lake Board of Realtors. In her spare time, Leslie enjoys watching her kids play sports and traveling to the Caribbean.
Tyler Theobald – Lender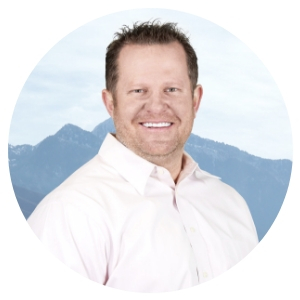 Tyler Theobald is a Senior Mortgage Loan Officer with over 17 years of experience in the field of commercial and residential loans and a Master's Degree from the University of Phoenix Masters of Organizational Management. He is currently employed at Intercap Lending, Inc. where he has counseled over a thousand families on how to purchase and refinance their homes.
As an expert lender with almost two decades of experience, Tyler – like Leslie – helps ensure the authoritative accuracy of the information we share on our Home Loans Blog. He also makes sure that the lenders we partner with are providing excellent loans without hidden fees or unnecessary added costs. You can read more about how our industry experts help make Home Loans the most authoritative mortgage resource on the web by reading our editorial guidelines page.
Tyler's certifications include a mortgage license (NMLS), insurance licenses (Life, PNC), and a real estate license. Outside of work, Tyler enjoys spending time with his wife Liz, and his five children.
The Team
JUSTIN FORD



Justin is a web marketing expert who coordinates the day-to-day operations of Home Loans For All. Justin has years of experience in management and works with our realtors and loan officers to make sure he's an expert in mortgages, too. Justin has spent years connecting our clients with FHA loans, VA loans, 203K loans, and more.
LUIS TORIO



Luis Torio is a writer with years of experience providing his readership with factually-accurate information rooted in research. Luis was one of the earliest members of the Home Loans For All team and has spent the last four years working to make sure that the site meets his own high standards of quality.
MARISOL RAMOS



Marisol Ramos is a web developer with over 10 years of experience who handles our graphic design and makes sure that the site always looks as beautiful as it can.
ANDREI MAKARIK



Andrei is Home Loans For All's top web developer. With years of expertise and a passion for creating lasting user experiences, Andrei is our go-to resource for all technical questions about the operation of the site. He also helps maintain the mortgage calculator and the other easy-to-use web features that set Home Loans For All apart from other sites in the industry.
KENNEDY MARTINEZ


Kennedy is a writer and editor with over 5 years of experience in the industry, and one of our foremost experts on bad credit home loans. Kennedy helps make sure that our blog is referenced with authoritative sources and that all our information is easy to read and understand so that anyone can navigate the complexities of the modern mortgage process.
JAMIE BROWN



Jamie is Home Loans For All's top customer support specialist and your go-to contact for any concerns or questions you may have about the site. With years of experience in connecting home buyers to lenders and a passion for customer-first development, Jamie is our front line of assistance whenever a Home Loans For All user is having a problem we can help with.