Deciding to investigate whether FHA Home Loans are right for you can lead to endless amounts of research.
With so many resources online, and so many different types of FHA Loans available it's easy to feel upside down with no hope of ever finding your way up!
It doesn't have to be that way!
This article is going to answer all of your FHA Home Loan questions and provide you with the resources you need to give you confidence when speaking to lenders about FHA Loans.
In this article we are going to:
Breakdown different types of FHA Loans and the pros and cos of each
Provide you with the 2020 Requirements for FHA Loans, and
Let you know what you can use FHA loans for and how to apply!
You can get your FHA Home Loan questions answered by speaking with one of our FHA Approved Lenders by clicking here!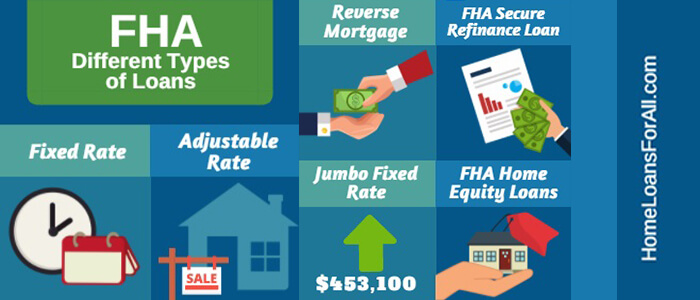 Ok, so what's the big deal with FHA Loans anyway?
Worried about coming up with a ton of cash for a down payment? Qualified FHA loans typically only require a 3.5% down payment opposed to a 20% downpayment with a conventional loan!
Yeah, but my credit score isn't all that great…
That's ok! FHA home loans typically only require a credit score of 580. Conventional loans can require 640 or higher and 20 percent down payment!
What about interest rates?
By simply having a FHA loan, lenders are already assured security with the federal government backing of the loan. While each lender will have offer you a different rate, FHA rates are generally lower than conventional mortgages!
Article continued below form.
We Can Help You Find a FHA Home Loan No Matter What Your Financial Situation Is
Fill Out The Form Below To Get Help Today!

FHA home loans and the benefits of FHA mortgages are there to help out the hard-working men and women of this great country.
In this day and age, few Americans can say they have enough cash on them to purchase a home. Even fewer can say they trust any business entity with home loans. Almost on a daily basis, we hear another story of a citizen getting reduced to nothing by outstanding loan debts with exorbitant interest rates.
Fortunately, with FHA home loan requirements being much laxer and offering lower down payment options they make for a great mortgage product for practically everyone.
What are FHA Home Loans?
Back To Top
The FHA mortgage program is an initiative from the Federal Housing Administration to help make homeownership more accessible to the general public.
They agree to insure and back the loan in part once a private lender agrees to issue the funds. The unique application of each borrower is reviewed by the private lender before an approval decision is made.
The FHA doesn't actually issue any of these beneficial home loans themselves.
Because of the security inherent to this government backing, the FHA home loans are able to offer a wide range of advantageous features that could save you thousands of dollars.
What Are the Advantages of FHA Home Loans?
Most potential borrowers are overwhelmed at the prospect of selecting a financing program because of the sheer volume of information they will have to process. They have to consider things like interest rates, amortization, private mortgage insurance, and more.
With so many numbers rattling around, it's easy to lose sight of the major perks of any one particular loan program.
FHA home loans are definitely one of the most advantageous financing options, but you can see the benefits more clearly for yourself.
Low Down Payment
Homeowners used to spend years scraping together a savings account that would be large enough to cover the down payment for their new home. With FHA home loans, you can forego much of the time you would have had to spend saving.
When you have a credit score of 580 or higher, you qualify for an extremely low down payment of just 3.5 percent. You may still qualify with a lower credit score, but it will require a ten percent down payment.
Both of these are solid improvements over the down payment typically required from conventional mortgage products.
In the past, you had to bring a twenty percent down payment to closing in order to qualify for the loan. This represents a significant savings for borrowers that can make homeownership a more immediate reality.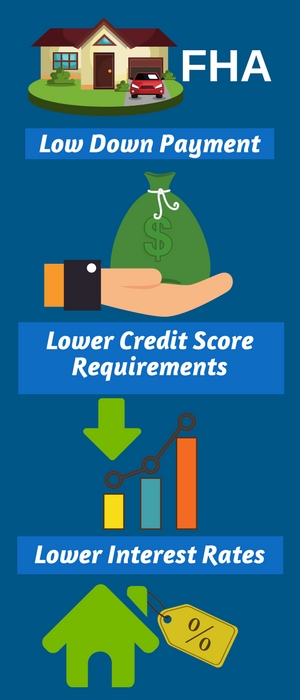 For example, consider how much this will save you using real-world numbers. The median cost of homes for sale across the country is approximately $200,000.
That means that a twenty percent down payment would have been $40,000. In comparison, the low down payment with FHA home loans would come to just $7,000 – a $33,000 difference!
You may also use a gift to cover the cost of your down payment.
Lower Credit Score Requirements
This is a more complicated issue to tackle when it comes to FHA home loans. Each lender will make their own determination regarding approval, and your credit score will certainly play into that decision to some extent.
Generally speaking, there is the availability of FHA loans to be issued to borrowers who have lower credit scores. You are more likely to receive an FHA loan with a bad credit score than you are to receive a conventional mortgage product.
A typical mortgage usually requires a benchmark credit score of 620-640 for lenders to feel comfortable issuing the loan.
Because they have the backing of the federal government, lenders are more apt to issue the FHA financing to borrowers who present a lower FICO credit score. For example, it's relatively standard to require only a credit score of 580.
You could qualify with a lower credit score as well, depending on the lender. Other compensating factors, such as a larger down payment, may be required for FHA home loans with a lower credit score between 500 and 579.
Lower Interest Rates
Interest rates are one of the biggest costs associated with a mortgage, adding up to equal thousands of dollars over the duration of the financing. The lower your interest rate is, the less money the lender is going to make over the coming years.
Many lenders use higher interest rates to give themselves more financial security in the event that you default on the loan. However, they are able to and willing to issue lower interest rates due to the backing of the federal government on each loan.
Your unique interest rate depends on your application, credit profile, and the home you're attempting to purchase. Each lender will set their own interest rates, so be sure to check around with several banks to see what interest rates they might offer you. They are generally lower than conventional mortgages though.
What Are the Disadvantages of FHA Home Loans?
As in all things, there are a few drawbacks to a program that boasts such an all-around excellent financing opportunity. You will have to consider what these disadvantages will mean in light of your pending financing.
Mortgage Insurance Premiums
All FHA home loans require mortgage insurance premiums throughout the duration of the loan. People refer to them as to private mortgage insurance, or PMI. You can see this abbreviation quite often.
You were able to waive your PMI payments once you built enough equity in the property to reach twenty percent. This isn't the case with FHA home loans, unfortunately.
You will have to make mortgage insurance premiums regardless of how much equity you have built up in the home. The only way to get rid of these costly payments would be to refinance your home in the future using a program that won't require the mortgage insurance premiums or PMI payments.
Property Restrictions
Not all homes are going to be eligible for financing under the FHA home loans program. You will have to dig deeper into which property types will qualify, as well as what the minimum property requirements are for FHA loans. For example, purchasing a condominium may be possible if it's on the list of approved neighborhoods.
In short, you have to pay a lot more attention to which homes could be FHA-eligible during the shopping process. This is going to be essential for your success in obtaining financing and making homeownership a reality.
Sellers may be more hesitant to accept offers from borrowers using FHA financing as well. This is based on the misconception that these loans take a long time to complete and move into closing compared to other kinds. This is a myth that should be dispelled, but it is a current reality and misconception that colors the housing market.
What Are the Different Types of FHA Home Loans?
Did you think that there was only one kind of FHA loan? Even within this singular advantageous financing option, you have many different choices to make your homeownership experience ideal. You might qualify for one of several types of FHA home loans based on your credit profile and your borrowing preferences.
Take a look at a few of these popular financing options to determine which ones may suit your lifestyle and finances.
Fixed-Rate
Most homeowners are familiar with the idea of a fixed-rate mortgage. This is where you will encounter one set interest rate that remains the same throughout the duration of your loan. You may have some flexibility in choosing a loan term with the two most popular options being either a fifteen-year loan or a thirty-year loan.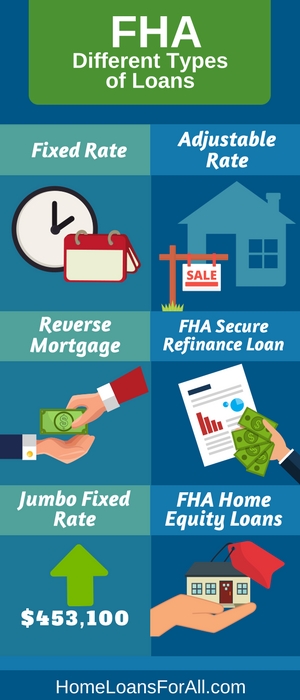 Adjustable-Rate
Adjustable-rate mortgages are great for homeowners who don't plan to reside in the property for a long period of time. It is also a case for those who believe they may qualify for a much lower interest rate in the future. The interest rates on this type of loan reassess periodically based on the terms of your loan.
In the beginning, they tend to offer much lower interest rates than their fixed-rate counterparts, making them appealing to homeowners who plan to buy and sell again within the first few years.
Reverse Mortgage
Older homeowners may want to take advantage of the reverse mortgage that is possible with FHA loans. This allows you to take back some of the equity that you've accrued in the property.
Instead of making your monthly payments to the lender, they will actually make payments from the home's equity back to you each month.
This is literally a mortgage that is done in reverse. The loan must be repaid if the home is sold or if you choose to move out.
FHA Secure Refinance Loan
Do you have an adjustable-rate mortgage (ARM) that shows a skyrocketing interest rate? If you're tired of the fluctuating payments that can result from an adjustable-rate mortgage, the FHA Secure refinancing option provides a clear solution.
Using this program, you can refinance your ARM into a fixed-rate loan that is backed by the federal government like a traditional fixed-rate FHA home loan.
Jumbo Fixed Rate
A mortgage that exceeds the county loan limits (typically $453,100 in most counties) means you will need a jumbo mortgage in order to secure financing for the property.
FHA loans give you an opportunity to receive a fixed-rate mortgage in this much larger quantity if you have the income to qualify you for it.
You must have a higher minimum credit score of 600 in order to qualify for this much larger loan, and you cannot receive any down payment assistance.
FHA Home Equity Loans
Using an FHA home loan, you can tap into the equity that has accrued in your property. You can receive an FHA home equity loan in a cash-out refinance scenario.
When your new mortgage is rewritten, it will conform to the FHA standards for a fixed-rate or adjustable-rate mortgage. However, you will be able to walk away from the closing with cash in hand.
This money can be used for anything your heart desires, including a remodel, a vacation, paying down debt, and more.
Other Types of Loans
FHA financing can take on several unconventional forms beyond those listed above. You may also see a variety of less traditional financing programs, depending on the need for your specific single-family residence. If none of the above mortgages seems to fit your unique needs, take a closer look at some of these less common options to determine if they could be right for you.
203K FHA Loans
A 203K FHA loan (also known as an FHA Construction Loan) is designed to be used for a massive remodel and financing all in one fell swoop. This is ideal for foreclosed properties that can be rather inexpensive but may be in desperate need of extensive repairs. You can view some of these properties through the HUDHomestore website, but you will need to ensure that they qualify for the FHA 203K program first.
Mobile Homes
You can use an FHA loan to purchase a mobile home, but many lenders are hesitant to issue this type of financing. Mobile homes aren't considered a wise investment by the bank because they tend to depreciate in value instead of appreciating. All manufactured homes must be built to the HUD standards and must have a permanent foundation to be considered eligible for financing. So the eligible mobile homes are not actually mobile.
Condominiums
Not all condos will be eligible for FHA loans, but those on the approved HUD condominium community list will be. You may use this loan to purchase one unit on a fixed rate FHA home loan with either a thirty or fifteen-year financing term.
Section 245(a) Loans
Some individuals know that their income is likely to increase over the coming years. If so, you may want to consider opting for a 245(a) loan that features graduated payments.
Your initial payments will start low based on your current income, and they will increase over the next five to ten years.
This is great if you are just getting started in a career or know that you will have more expendable income once you pay down some of your debt in the years ahead.
Energy Efficient Mortgage Program
Sometimes, homeowners will fall in love with an older home that is in desperate need of a few upgrades. It may have drafty windows, an inefficient heating, and cooling system, or just need general maintenance to improve its energy efficiency.
With this Energy Efficient Mortgage program, you can bundle the principal cost of the home with the price of energy-efficient improvements to update the home all at the same time.
How Can I Apply for an FHA Home Loan?
Choose the Right Lender
Once you realize how beneficial FHA home loans can be, it only makes sense to start investigating the proper method for applying with a lender to receive one. Many potential borrowers mistakenly believe that the federal government is responsible for issuing these loans, but that is actually false.
They do guarantee a portion of the loan, but the financing is ultimately given by a private lender.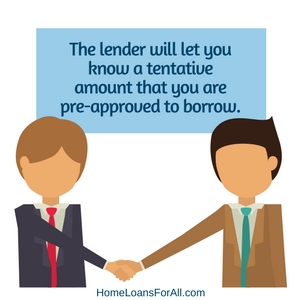 You can learn how to get an FHA home loan by contacting local financial institutions, banks, and mortgage brokers in your area for details on their specific mortgage programs.
You may even qualify for an online mortgage. Sounds futuristic but it is sometimes more convenient for borrowers who prefer not to attend face-to-face meetings with a customer service representative.
Choosing a lender requires a lot of time and research before you make a final selection. You may encounter different interest rates at each bank, slightly different terms, and varying degrees of customer service.
Make sure you select a lender that you can work well with and that offers favorable terms that will help to save you money over the course of your loan.
You can start to evaluate all of these different factors by completing a loan application. This gives lenders an overview of your finances and employment history for a preapproval.
They can scan through your application to determine if you meet the preliminary criteria for an FHA loan based on your employment history, income, debts, and the credit score they are certain to pull.
The lender will let you know a tentative amount that you are pre-approved to borrow, setting the stage for you to begin shopping for the perfect house.
Make an Offer
From here, you can start to work more seriously with a real estate agent to find the property of your dreams. Ask around to ensure that your real estate agent is familiar with the minimum property requirements and eligibility guidelines for an FHA loan.
You can submit an offer on the property through your real estate agent and wait for the seller to approve or negotiate an acceptable transaction with you.
Submit Required Documents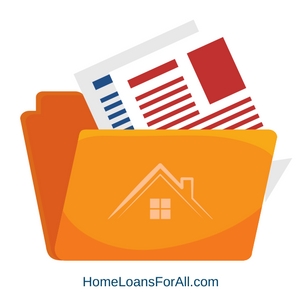 The lender will then take the offer you are attempting to finance and start to collect the necessary paperwork. They will ask you to verify the information submitted in your original loan application using pay stubs, old tax returns, and other documents that can prove your debts, incomes, and financial history.
While they study your documents for official and final approval, you may simultaneously have the property appraised.
Appraisal
An appraisal is a necessary part of the FHA loan process. The FHA loan requirements for 2020 still include the need for an objective and experienced third-party to review the property. They aim to make sure that it is both safe and sanitary, making it a wise investment of money for the lender and the federal government.
The appraisal also considers whether the home is worth the price you are paying for it.
Keep in mind that an appraisal is not the same thing as a home inspection. You aren't necessarily required to have a thorough home inspection, but it is definitely advisable. Your appraiser will be looking for major issues in the home, including those related to electrical issues, plumbing issues, or inadequate heating.
A home inspector may catch much smaller problems that need to be corrected or repairs that are looming on the horizon. It may be worth the extra cost to give you the peace of mind that the home is a worthwhile investment instead of a sinking money pit.
Closing
Once all of the above steps are completed, you have met all of the FHA loan guidelines for 2020. You are officially ready to move to a closing and make your purchase of the property official. Prepare to bring some money to closing beyond your down payment or to bundle the closing costs into the principal of your mortgage.
The closing costs will account for roughly three to four percent of the purchase price of your new house. The buyer is responsible for paying these closing costs, but the seller may agree to pay up to six percent of the sales price toward your overall costs.
It typically takes anywhere from a few weeks to three months to close on an FHA loan. Some of the speed is determined by how long it will take to underwrite your new loan and how quickly you can supply any requested documentation regarding your income or clarification for other documents.
At the end of your closing, you will get the keys to your brand-new home and the FHA financing process will officially be complete!
What are the FHA Loan Requirements in 2020?
Before you start reaching out to lenders to apply for loans, it's important to make sure that you meet the FHA loan requirements for 2020. This can help you to save time and identify areas where you may need to clean up your finances a little bit before purchasing a new home.
Take a closer look at some of the FHA credit score requirements and employment requirements for 2020 below.
FHA Credit Score Requirements for 2020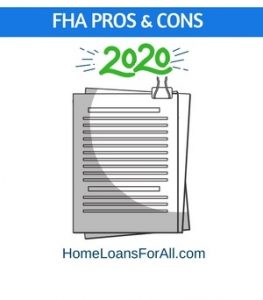 Unlike some loans, the FHA home loan program does allow borrowers with a lower credit score to apply for financing. In general, lenders typically look for applicants with a credit score of 580 or higher.
The average credit score for homeowners who have one of these loans is closer to 640, a standard benchmark used by lenders to determine eligibility. As long as you have a credit score of at least 580, you are still in the running for all of the inherent benefits of the FHA financing program.
If you have a lower credit score, you might still be able to purchase a home based on the FHA credit score requirements for 2020. Lenders are able to approve applicants with a score as low as 500, but they must have a larger down payment of ten percent. It is still less than conventional mortgages provide.
You may also be approved even without a long and well-established credit history. Many lenders are willing to consider "alternative credit" or longstanding history of timely payments to certain vendors who don't necessarily report to a credit bureau.
For example, you may be able to submit an account from your current apartment complex or the phone company. This is great for young first-time homebuyers who may not have had time to build up a credit score just yet.
Debt-to-Income Ratio
Lenders want to see that you are able to pay your bills on time each month which is why they take a look at your current financial obligations. One of their best tools for determining your ability to pay the mortgage each month is to compare your debts to your gross income in a calculation known as your debt-to-income ratio.
There are two different versions of the debt-to-income ratio and they are referred to as the front-end DTI and the back-end DTI.
The front-end DTI evaluates how much of your current income will be taken up by the new mortgage payments. The lender will add up your estimated monthly payment including interest, property taxes, and insurance before dividing it by your monthly income. If they multiply this number by 100, they will see your front-end DTI. On an FHA home loan, this number should be lower than 31 percent.
The back-end DTI takes a look at the bigger picture of all your debts. The lender will add up the new mortgage payments, interest, property taxes, and insurance. Then, they will add in all of your pre-existing debt such as auto loans, credit card bills, or student loans.
This total sum will be divided by your income and multiplied by 100 to receive your back-end DTI. FHA loan requirements for 2020 typically prefer to see this number come in under 43 percent.
Some lenders will approve individuals who have a higher debt-to-income ratio than the figures listed above that are commonly accepted as the benchmark numbers. However, you may be required to present other compensating factors such as a higher down payment or an excellent credit score.
FHA Employment Requirements for 2020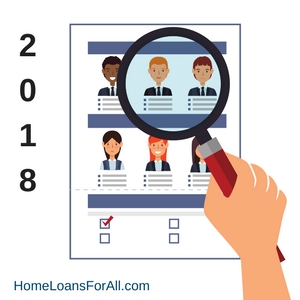 It's a common misconception that there are specific standards for FHA employment requirements in 2020. There are no magic numbers that will automatically qualify you for an FHA loan when it comes to your employment.
However, you should be prepared to demonstrate that you had gainful employment over the course of the last two years.
If you have a gap in your work history of one month or more, there must be a reasonable explanation for your unemployment. Lenders will still consider your application as long as you have a job currently and they can clearly identify your past employment records, your qualifications for the current position, any training you had to receive this position, and your employer's confirmation of the job.
They are looking primarily for stability in your income that would demonstrate you are capable of paying your mortgage and interest payments each month.
Those individuals who have recently returned to work after a long absence may still qualify for the FHA employment requirements for 2020 if they have held their current position for a minimum of six months and can show prior work history that was stable.
FHA Loan Inspection Requirements for 2020
Every home that is purchased using an FHA mortgage requires a loan inspection and appraisal from a HUD-approved appraiser. The FHA loan inspection requirements for 2020 actually have two parts to make sure that a particular property is eligible for financing.
First and foremost, they are interested in protecting the lender's investment and the federal government's backing of the property. Using the current condition of the property and comparable real estate transactions in the area, they will estimate the value of the house.
Lenders use this estimate to ensure that they could recoup their costs on the property if you failed to make the mortgage payments and the home moved into foreclosure. It also ensures that you are paying a fair price on the property instead of being the victim of price gouging.
Second, an FHA appraisal is designed to determine if the house is safe and sanitary with adequate living conditions. The appraiser is looking to ensure that the basic safety requirements are met, including stable electricity, adequate heating, running water and plumbing, and a solid roof with no leaks.
If the property fails this basic test, the loan has to be put on hold indefinitely until the issues are resolved.
It is still recommended that homeowners receive their own third-party inspection that will likely be more detail-oriented than the cursory "safety inspection" needed to pass the FHA loan inspection requirements for 2020.
While it isn't necessary, you may want to consider this a valuable investment of your time and resources to determine if there are larger issues looming on the horizon.
What Can I Use an FHA Loan For?
If you meet the qualifications to receive FHA home loans, you should have a general knowledge of the types of properties that qualify for an FHA loan. Most homeowners are interested in single-family properties that meet the safety and sanitary guidelines set out in the appraisal.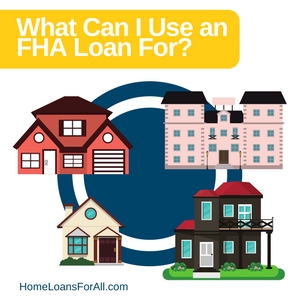 These tend to be the most popular purchases made with FHA loans, but they aren't the only eligible properties.
Below is a list of the most popular property types that could qualify for an FHA loan:
Mobile homes with a permanent foundation and built to HUD standards
Condominiums in a HUD-approved neighborhood
Fixer-uppers that don't currently meet the minimum property standards and need extensive repairs
The purchase of a home in need of energy efficiency updates
One- to four-family units
In general, a lot of properties can be eligible for the FHA loan, including foreclosed properties. However, you cannot use this loan for an investment property or an income property that you rent out to new tenants. You also cannot purchase a property that was recently purchased and then flipped within the last ninety days.
Another key requirement for the FHA loan is that at least one borrower must reside in the home within sixty days of the closing. It must be a principal residence for the foreseeable future for this owner-occupant.
If your FHA loan includes funds for remodeling or adding energy efficient updates, you will need to demonstrate that those funds went to good use after their completion. Appraisers will be back to check that the home now meets minimum property requirements or they may request more information about the energy-efficient features you added to the property.
Extensive remodeling can be done to the point that the entire structure is dismantled if necessary. The only requirement is that you must use the preexisting foundation as you rebuild.
You might also find a lender willing to issue a one-time close for a construction to permanent loan. This would allow you to build your own house or to purchase a manufactured or modular home built to HUD standards. Not all lenders who deal with FHA financing will offer this type of new construction loan.
Are FHA Loans Only for First-Time Home Buyers?
Prospective buyers are often led to believe that the FHA loan program is only available for first-time home buyers. Unfortunately, this misconception leads many people to forego their right to the inherent benefits of this financing program.
While first-time home buyers can certainly benefit from this financing, it is great for other people who wouldn't qualify for traditional financing as well.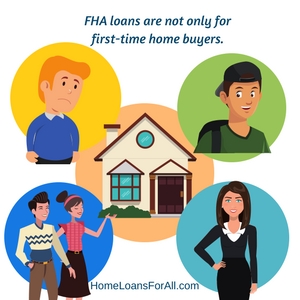 For example, individuals with a history of bankruptcy often find that FHA loans are ideal when they become ready for homeownership again in the future. A two-year waiting period is the only requirement in order to be eligible to own another home.
They also accept individuals who don't have a well-established credit history, those who are self-employed, and those with a higher debt-to-income ratio. Anyone can apply for the FHA loan and all of its advantages, but you may only have one FHA loan open at any given time. This prevents you from using the FHA financing to fund investment properties or rental properties.
Be sure to talk with your lender about whether you may be able to reap the benefits of this loan program. Don't buy into the myth that FHA loans are only for first-time home buyers.
Can Self-Employed Buyers Qualify for FHA Home Loans?
Lenders have historically hesitated to issue financing to those who were self-employed. It is often difficult for lenders to determine the profitability of your business or whether the income you bring in will be stable enough to cover the cost of your upcoming mortgage, interest, taxes, and insurance payments.
However, the FHA loan requirements for 2020 make it possible for a self-employed buyer to finance a home.
You will have to provide detailed documentation to prove your income, and it may take longer to receive final approval than it does for traditionally-employed individuals. A lender may have to review your tax returns, W2s, and your bank statement to make sure that all of your calculations add up.
At first, the automated system that many lenders use to determine eligibility may deny your financing request. They do still have the option to run your financing through manual underwriting, but it will be a more time-consuming process.
Income can be difficult to prove to your lender because they want to see which sources of income are considered to be steady. In some calculations, they will deduct any windfall sums that don't appear to be continuous for the foreseeable future.
Any large sums of money may be viewed as an undisclosed business loan, so you might be asked to prove the source of some of your income deposits.
Lenders are also evaluating what your taxable income is – not just what your monthly income totals are. The process they use for some of these qualifying factors will vary, but they might take depreciation and other less obvious expenses out of your total taxable income in an attempt to help you qualify for financing.
Your assets will play a huge role in the final approval of a self-employed borrower. They want to see a large savings account to give you a cushion in case your self-employed income doesn't reach high enough to cover the bills one month, for example. Your down payment should not be the only money you have set aside in your savings account or checking account.
According to Fannie Mae standards, you can qualify for a mortgage with as few as twelve months of self-employment experience. You must have other relevant job histories in the same field and your new income should be comparable to what you earned at your previous employer. Otherwise, they will be checking for a two-year commitment to your self-employment.
Can Buyers with Bad Credit Qualify for FHA Loans?
Not every borrower has a pristine credit history to turn to when they need to purchase a new home. Borrowers with bad credit may still qualify for an FHA loan if they have other compensating factors set out by the lender.
For example, you may still have an FHA loan if you have a credit score ranging from 500 to 579. The difference is that you will be required to come up with a much larger down payment.
The ten percent down payment required for borrowers who have a credit score in this range is substantially higher than it is for others, but it still represents a large savings over conventional financing products.
Keep in mind that not every lender will issue a loan for individuals with these lower credit scores though. Lenders often put "overlays" on their financing requirements that are more stringent than the minimum standards set out by the federal government. You may have to search for a lender that allows you to use the FHA loan with no overlays.
Frequently Asked Questions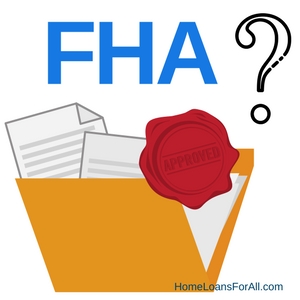 Can I qualify for an FHA loan?
Applicants who are interested in the FHA loan should meet the following basic criteria:
Credit score that is 500 or higher
Down payment of 3.5 percent (for borrowers with a credit score of 580 or higher) or ten percent (for borrowers with a credit score between 500 and 579)
Steady employment history
Debt-to-income ratio of less than 43 percent
Property that can pass the FHA appraisal process
Final approval for an FHA home loan will be determined by the lender you select.
Where do I go to get an FHA loan?
You will need to reach out to a private lender, such as your local bank, to obtain more information on FHA financing. The federal government is not responsible for issuing any of these loans.
Do you have to be a first-time home buyer for an FHA loan?
No, you do not have to be a first-time home buyer to qualify for an FHA home loan.
What is a 203b FHA loan?
The 203(b) FHA loan insurance program provides mortgage insurance to individuals who are purchasing or refinancing their primary residence. The insurance is provided through the Department of Housing and Urban Development (HUD) while the financing is ultimately provided through a private lender such as your bank.
What is the minimum credit score for FHA home loans?
The minimum credit score for an FHA loan is 500, but you receive more favorable terms and qualify for a lower down payment with a credit score of 580 or higher.
Are FHA loans assumable?
Yes, FHA loans may be assumed by a new buyer but the person who assumes the loan may be required to undergo their own creditworthiness inspection and review by the lender.
Are FHA home loans eligible for HARP?
No, FHA loans are not eligible for HARP because they are not owned by Freddie Mac or Fannie Mae. However, you may still refinance your home with favorable terms under the FHA refinancing program known as FHA Secure.
Are FHA home loans guaranteed by the government?
Yes, FHA home loans are guaranteed by the federal government to provide insurance to private lenders. This encourages lenders to issue more financing and mortgages to applicants who may not otherwise qualify.
When can I stop paying PMI with an FHA loan?
PMI or private mortgage insurance is required throughout the duration of your FHA loan.
Can I get an FHA loan to fix up my home?
Yes, you can use the FHA loan to purchase and remodel a home simultaneously with the 203k loan program or the Energy Efficient Mortgage. You may also refinance your home using an FHA home equity loan or the FHA Secure refinancing to tap into the equity of your existing home for the purposes of a remodel.
Who are FHA home loans primarily intended for?
FHA home loans are primarily intended for individuals who have lower credit scores, a higher debt-to-income ratio, or those who need a lower down payment. Anyone could potentially use this beneficial loan program if you fall into at least one of those categories and can meet the other FHA loan requirements for 2020.
What are FHA home loans and charge-offs?
You may still qualify for an FHA loan, even if you have collections listed on your credit report. Lenders must take into account whether the collections are the result of your inability to pay the debts, a disregard for your obligations, or any extenuating circumstances that may arise.
Borrowers might be required to provide a letter of explanation regarding any of these issues found on the credit report.
A charge off may be found on the credit report where a debt has been written off by the creditor. The same criteria must be taken into account to determine why the debt appeared in the first place and how it managed to be written off by the creditor.
You will be asked to provide a letter of explanation and any required supporting documentation for the charge-offs listed on the credit report.
Can I get an FHA loan if I'm self-employed?
Yes, self-employed buyers can qualify for an FHA loan with clear documentation regarding their income and employment history.
Can I use an FHA loan to buy a rental property?
No, you may not use an FHA loan to purchase a rental property. It must be used as a primary residence by at least one of the borrowers listed on the loan.
What is the interest rate on an FHA loan?
The federal government does not set a standard interest rate for all FHA loans. Interest rates will be determined by your lender and can be affected by items like your credit score, income, total debt, and even economic indicators that are totally out of your control. Be sure to check with your lender to see what the current FHA approved lenders' interest rates would be based on your application.
Can you purchase a foreclosed property with an FHA loan?
Yes, you can purchase a foreclosed home with an FHA loan provided it meets the minimum property requirements or qualifies for the FHA 203K loan.
Who pays closing costs on an FHA loan?
The buyer is responsible for the closing costs, but sellers are permitted to cover up to six percent of the home's price toward the buyer's costs. This must be written into your sales contract.
What Does No FHA Mean?
Listings labeled no FHA are ones where the owner is not currently entertaining offers that will require a FHA loan to meet. In many cases this is either because they already know their property will not meet the minimum requirements, and are unwilling to fix it pre-sale, or are looking to sell quickly and do not wish to deal with the added paperwork a FHA loan brings.
How Many FHA Home Loans Can You Have at The Same Time?
In general, most borrowers are limited to a single FHA loan. However, in certain circumstances a borrower may be able to acquire a second FHA loan.
When Can You Have 2 FHA Home Loans At The Same Time?
There are two main situations where a borrower can qualify for two FHA loans at the same time. The first is due to relocation, for example if the individual gets a job in another state. The second is an increase in family size that makes the current home unreasonable for the larger family. Keep in mind, in either case the borrower still needs to meet the borrowing requirements and have an acceptable debt to income ratio.
Can You Buy a Townhouse With An FHA Home Loan?
Yes, in most cases it will be treated as a single family residence home. This means it will still need to meet all the same property requirements as any other property being financed with FHA home loans.

FHA Home Loans Conclusion
FHA home loans are one of the most beneficial financing options for individuals who are purchasing their first home or those who need a lower down payment compared to conventional mortgage products.
You deserve to take advantage of the savings presented to you through this advantageous program offered through the backing of the federal government's Federal Housing Administration. Be sure to reach out to local lenders to see if you meet the FHA loan requirements for 2020.
Additional Resources
FHA Loans Illinois – Mortgage Information For Your IL FHA Loan
Let FHA Loans Help You
Are FHA Loans Only for First-Time Homebuyers?
What Types of FHA Loans Are There?