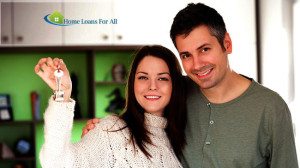 Although buying your first house can and should be an exciting time in your life, it can at the same time be quite a daunting notion. Many first time home buyers, especially from a younger generation do not have firsthand knowledge of how the housing market works. This lack of knowledge can lead to people getting stuck with very high mortgage rates, making generally bad decisions when it comes to their mortgage, and also to potential foreclosure on properties. Before you decide to purchase your first home there are a few things that you should consider and some first time home buyers programs for you to look into.
Check mortgage rates for first-time home buyers
Tips For First Time Home Buyers
With all the excitement of becoming a first time home buyer it is easy to get caught up in the thrill of owning your own home. Before you sign any papers there are things you will want to consider.
Credit: Before you purchase a home you want to make sure you credit is in good standing. Poor credit can drive up mortgage rates and make it virtually impossible for you to purchase a home you may be interested in.
Location: One very important thing first time home buyers have to think about is the location in which their potential home is located.
Long Term Plans: Always make sure you take the future into account before you lock yourself into any FHA home loan or agreement. How long do you plan on living there? Are you planning on having any children? You never know when your situation may change so make sure you plan ahead.
Check And Re-Check: Don't let the thrill of becoming a first time home buyer give you itchy fingers. There are plenty of discounts and breaks you can find to save on you FHA mortgage as long as you knew how to find them. Don't just hastily agree to the first offer put on the table, make sure you check around and you could end up saving big in the end.
What First Time Home Buyers Programs are Available?
The federal government does a great job of coming up with first time home buyers programs for your first time home buyer loan, grant, or incentives. Many of these programs are ultimately designed to help you come up with a creative way to finance your new home. Keep an open mind as you consider the possibilities for your new mortgage.
FHA Loans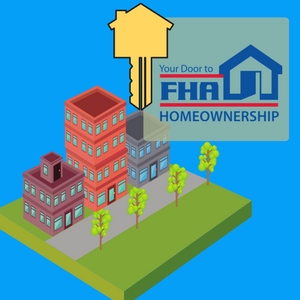 FHA loans are often advertised as a great option for a first time home buyer loan even though they aren't exclusively used for this segment of the population. These are extremely great for individuals who can't afford the major down payment associated with a conventional loan. The Federal Housing Administration actually guarantees a portion of these mortgages for private lenders. In turn, this allows the lenders to issue more advantageous terms and financing to applicants who might not otherwise qualify for a conventional mortgage product.
Most people love this option for a first time home buyer loan because it comes with a low down payment of just 3.5 percent. You must have a credit score of 580 or higher in order to qualify for this perk. However, you can still qualify for a down payment of just ten percent if you have a credit score between 500 and 579.
The looser credit requirements make this one of the majorly appealing first time home buyers programs, but you can also qualify for the FHA program with no credit at all. There are also much lower interest rates for this program. Both of these features are ideal for first time buyers.
The biggest disadvantage to this program compared to the other first time home buyers programs is the mortgage insurance payment. If you make the minimum 3.5 percent down payment, you will be required to pay this fee monthly for the entire duration of the loan. You can have it removed after eleven years if your down payment is ten percent or more of the loan value.
USDA Loans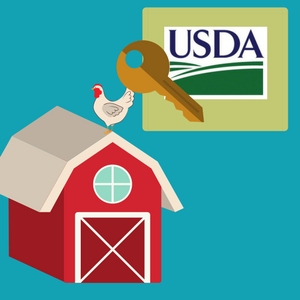 Do you dream of a home all the way out in the country, away from the hustle of city life? If so, you might want to start looking for properties that are eligible for the USDA loan from the United States Department of Agriculture. These loans are designed to help populate more rural areas, and the USDA is willing to offer you some handsome perks in order to do so.
Many of the first time home buyer incentives that you are probably searching for are available with this loan. For example, you can purchase a home with no down payment through the USDA program. Low-income families can opt for a direct loan from the USDA, while others will work with private lenders to facilitate their funding. Either way, you receive low interest rates and can bundle renovation loans into your mortgage.
USDA loans also allow for money to be allocated toward your purchase as a first time home buyer grant. This is especially helpful if you have trouble coming up with the money for your down payment and any necessary modifications to the property. You could be granted up to $27,000 with a first time home buyer grant.
The downside is that you will have to find an eligible property. Not all homes will qualify, so you will need to search in specific areas for eligible homes.
VA Loans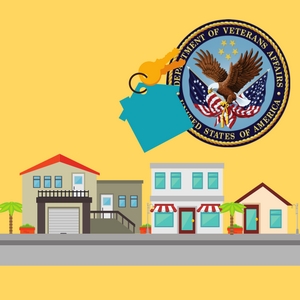 Eligible veterans and service members should really consider the VA loan for their upcoming purchase. These first time home buyers programs can save you thousands of dollars over the course of your loan. The program is sponsored by the Department of Veterans Affairs who backs a portion of all eligible loans issued by private lenders. Lenders are willing to offer some major first time home buyer incentives in exchange for this program.
The biggest perks associated with the VA loan program include the zero down payment and low interest rate. They also do not require any private mortgage insurance, even though you haven't made a down payment. These three features combined could mean huge savings on your next property purchase.
There are some property restrictions with a VA loan, but they are still relatively lenient. You can purchase single-family homes, condos in an approved complex, mobile homes, and more. They will all have to pass an inspection to ensure that they are both safe and sanitary for veterans to live in.
Good Neighbor Next Door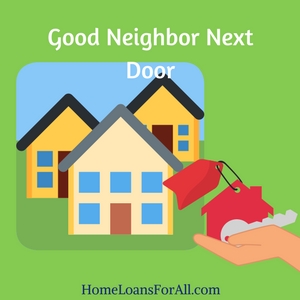 Do you want a steep discount on your next home loan? The first time home buyers programs for the Good Neighbor Next Door program could help you to get half-off your next home. You must be considering purchasing a home in a "revitalization area" that is also the town or district where you work. The program is open to law enforcement officers, firefighters, teachers, and emergency medical technicians.
Once approved, you can purchase one of the eligible properties found through the HUD HomeStore. Each property is only available for seven days before it is taken off of the program listings, so you must move quickly if you see one you like. The largest advantage to this first time home buyer program is that you automatically save fifty percent on the cost of the home, as long as you agree to live there for a minimum of three years.
One of the biggest considerations you will have to make with these first time home buyers programs is whether you are up for purchasing a home that could be a fixer-upper. All of the properties sold through the Good Neighbor Next Door program are foreclosures that might not be in excellent shape when you finally close. Be prepared to do a lot of cosmetic work and potentially even major upgrades.
You can use any other type of financing you like for this program, including the FHA loan or VA loan program. Head to a private lender in order to gain preapproval for these properties when they pop up.
Fannie Mae or Freddie Mac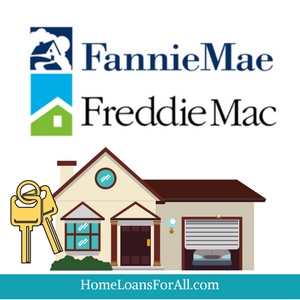 First time home buyers programs would be remiss not to mention Fannie Mae and Freddie Mac mortgages. Most people recognize these as conventional loan products without all of the benefits of the FHA or VA loan programs. These two major government agencies work with private lenders to provide funding for loans.
Many of the loans funded through these two agencies will require a hefty down payment in comparison to other government programs. The standard down payment on a conventional mortgage is still twenty percent of the cost of the home. You may also encounter slightly higher interest rates with some of the loans found in this category.
One area where Fannie Mae and Freddie Mac do really well is in homeowner education. You can utilize their websites to find a first time homeowners class to help you learn more about the expenses of homeownership. This program is called Know Your Options from Fannie Mae.
Energy-Efficient Mortgage (EEM)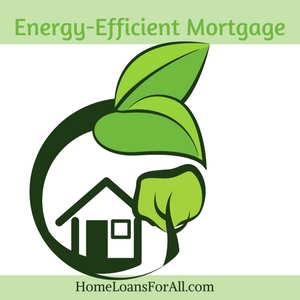 Purchasing a house that has a lot of green features or that could have a lot of green features is a great way to save money on a monthly basis. The Energy-Efficient Mortgage from HUD is designed to benefit all buyers, including first-time buyers, who want to live in a home that is better for the environment.
This program is designed to offer you more money for a larger mortgage that can be used to purchase an already green home. They assume that the green features allow you to save more money on a monthly basis, you you should be able to afford a larger mortgage payment. Similarly, you can also put money into your mortgage to cover the cost of installation for new green features that would save you money each month. The extra money bundled into the loan for renovations does not alter the necessary down payment.
This program can be applied to most mortgages, including other first time home buyers programs like the FHA loan. Talk with your lender about getting a home energy assessment to see if you qualify.
FHA 203k Loan
The FHA 203k loan allows you to purchase a property that is in desperate need of some remodeling. You can purchase a fixer-upper and finance both the purchase and remodeling into one convenient loan with the FHA 203k. Many of the same benefits of the traditional FHA loan still apply for this remodel program, including the low 3.5 percent down payment.
Unfortunately, it does have a higher credit score requirement of 640. You might also face higher rates for this loan in comparison to its counterpart program. Be aware that the timelines to closing may take a few months longer, and it will be very time-consuming to work on remodeling a home in this way.
If you are interested in an FHA 203k loan, you can apply at private lenders that offer this program.
Native American Direct Loan (NADL)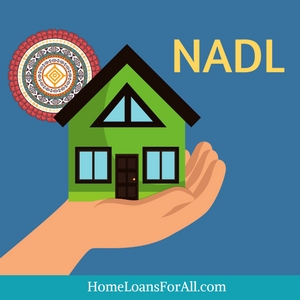 The Native American Direct Loan is designed to help Native American veterans to purchase a home on Federal Trust Land. These loans are funded directly through the Department of Veterans Affairs, and they have some of the same features of the VA loan.
Those who qualify for the NADL do not need to pay a down payment or private mortgage insurance. There is one set interest rate that is currently at four percent, but rates are subject to change as the VA watches the market trends. You may only opt for a thirty-year fixed-rate mortgage.
There is a lower maximum loan amount to this program than to some of the others at just $424,100. Higher cost of living areas might have higher maximum loan amounts.
In order to qualify for the NADL program, you must have a Certificate of Eligibility with available entitlement. The loan must be used for purchasing, building, or improving a home on Federally-recognized trusts, allotted lands, Alaska Native corporations, and Pacific Island territories. The tribal government must have a Memorandum of Understanding with the Secretary of Veterans Affairs with details on how the program will operate trust lands.
Conventional 97 Mortgage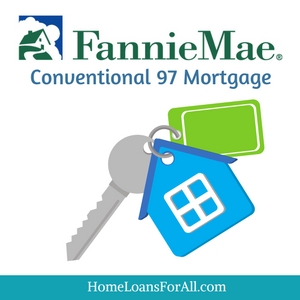 Fannie Mae's Conventional 97 mortgage is a popular option for first time home buyers. While it isn't exclusively used for this crowd, it can definitely help to make homeownership more accessible. Much like the FHA loan, the Conventional 97 allows homeowners to put down just a three percent down payment. This can help you to save thousands of dollars on the upfront cost of a home.
It will typically have a higher interest rate than the FHA loan program though. Loans must be for $453,1000 or less in order to qualify. Only thirty-year fixed-rate loans are offered through this program right now.
You can talk with your lender to see if they offer this simple program for first time home buyers. It could be a great way for you to save thousands of dollars on the initial cost of your homeownership.
HomeReady HomePath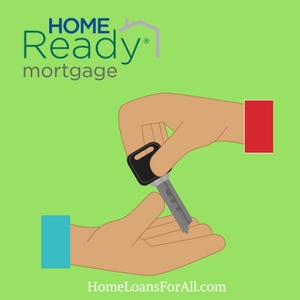 Some first time buyers relish the idea of purchasing a fixer-upper that they can truly make their own. The HomeReady HomePath program makes this option possible. Fannie Mae makes many foreclosed properties available through these listings, allowing you to purchase them at a real discount. This could be a great way for you to get a much bigger home in a nicer part of town.
On the other hand, you will need to be okay with making some major modifications to the home you decide to purchase. Many of the properties will need some cosmetic changes and even significant remodels to be in move-in ready condition. Prepare yourself for the potential work that could lie ahead with one of these properties.
You can use any type of financing you would like with this program, so be sure to weigh the options. Combining the discount of the HomeReady HomePath program with the FHA loan, USDA mortgage, or VA loan program could be your key to a much greater success.
Conclusion
Many first time home buyers programs exist in today's real estate market. Most of the programs are offered through private lenders but are backed by the federal government. Think through which ones you qualify for and which ones might give you the greatest savings on your first major home purchase.

First Time Home Buyers – FAQs
Are there government grants for first time home buyers?
Yes, there are some government grants available for first time home buyers. You should look into the USDA loan first time home buyers programs for more information on some of these popular options for a first time home buyer grant.
Are there any first time home buyer federal grants?
Yes, there are some first time home buyer federal grants. You can look into the down payment assistance and grants available for the USDA loan program.
How do I qualify for first time home buyer grants?
A first time home buyer is anyone who has never owned a home before or someone who has not owned a property in the last three years. Many of the programs listed here are available to repeat buyers as well as first time buyers.