Does the prospect of owning your own home feel a little too far away because of your low credit score? The good news is that there are plenty of bad credit home loans in Arkansas that you can choose from. Your dreams of homeownership will quickly become a reality with one of these programs from the federal government. All you need to do is find the perfect program that will match your overall needs.
Get Pre Qualified for An Arkansas Low Credit Mortgage Today – Click Here.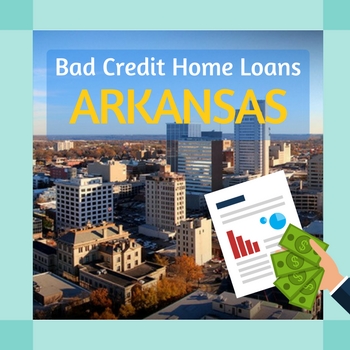 Keep in mind that your credit score is one of the largest indicators for lender approval when you apply for financing. This number encompasses a lot of key details about your overall financial health, including how much you've borrowed, how likely you were to repay it, and even how long your accounts have been open. It can be influenced for better or for worse depending on how responsibly you manage your finances. When your credit score starts to dip low as a result of your financial habits, lenders become apprehensive to issue financing.
Before you start applying for lots of Arkansas bad credit home loans, you need to take the first steps toward improving your credit. These might take you some time to actually see the effects, but it will pay large dividends for your financial health in the long run. You could save thousands of dollars in interest and fees by raising your credit score.
How Can I Improve My Credit Score?
Are you ready to take the first steps to gain better traction with financing the purchase of your dream home? Improving your credit score is a slow process that can be achieved only by continuing to take the next step. A lot of small actions on a monthly basis can add up to show significant gains on your credit score and credit report.
Make Payments on Time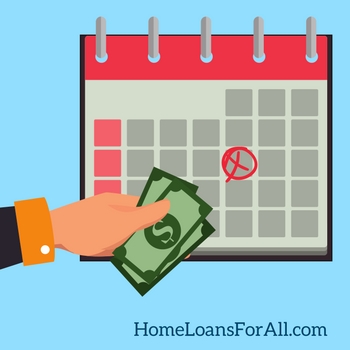 The easiest way to boost your credit score is to make your payments on time. This demonstrates that you can be responsible enough to manage due dates and repay your debts the way you are supposed to. Paying your bills on time is the first step toward improving your credit. After all, nothing else you do will matter much if you still aren't paying down your debt and are racking up new blemishes on your credit report.
You can set an alarm on your phone to help remind you of when the bills are due. With this handy reminder, you should be able to find a way to keep yourself aware of when others are expecting to receive payment. Be sure to set the alarm for a time you know you will be home, such as a Saturday morning or late in the evening. This allows you to head directly to your computer and pay the bill before you have time to forget.
Another easy way to pay your bills on time is to enroll in auto-draft. This allows the company to automatically withdraw the necessary funds from your bank account without any additional thought or effort from you.
Pay Down Debt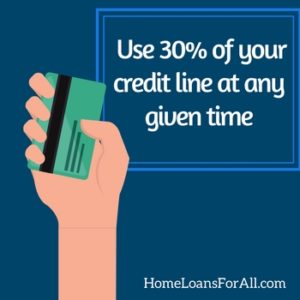 Reducing your credit utilization is another easy way to improve your credit score rather quickly. Experts recommend that you only use thirty percent of your credit line at any given time. Most people who are in need of bad credit home loans in Arkansas have probably exceeded this recommended percentage. Maxing out your credit cards isn't going to create a pristine credit score, even if the money is repaid in a timely manner.
It's time to start paying down your debt if you want to qualify for some of the Arkansas home loans for bad credit. Not only will this boost your credit score, but it will also lower your overall debt to income ratio. This is another key factor in determining what sort of financing you will qualify for. This tip is ideal for helping you to qualify for better terms on a loan all the way around.
I have bad credit. What do I do now?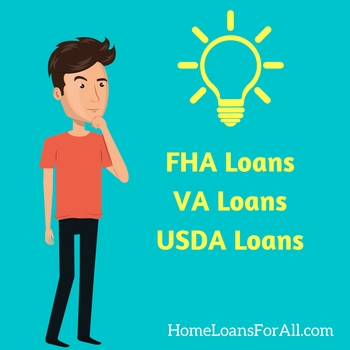 You don't have to kiss the dream of homeownership goodbye simply because you have bad credit. All you need to do is prepare to find the right programs that offer assistance for home financing in your local area. Whether you live in Little Rock, Fort Smith, or Fayetteville, you can still purchase a home using one of these federal programs designed to help individuals who need bad credit home loans in Arkansas.
Be prepared to have other compensating factors with some of these loan programs. Lenders might still be willing to issue financing if you happen to have other elements that can help to make up for a poor credit score. The most common compensating factor is a larger down payment. With more money down on the home, you automatically have more equity and lenders have a greater peace of mind that you can repay the loan.
Consider how much you can really afford to put down on a new home before you begin researching which of these Arkansas home loans for bad credit is right for you.
FHA Loans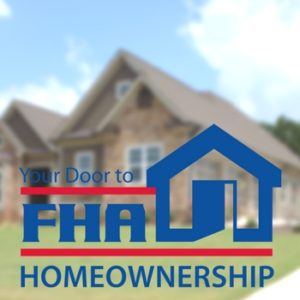 The FHA loan program is orchestrated by the Federal Housing Administration alongside private lenders. The federal government agrees to back the loan and grant a little more security to lenders. This simple action makes lenders more willing to issue financing to candidates who might not otherwise qualify, including those who need home loans for bad credit in Arkansas. They can also offer much more favorable terms.
One of the biggest draws of FHA loans is the reduced down payment. Consumers with a credit score of 580 or higher only need a 3.5 percent down payment. If you have a credit score between 500 and 579, you will need a ten percent down payment.
VA Loans
Are you searching for Arkansas home loans for bad credit that don't require any down payment? The VA loan program might be the right fit for you if you don't think you can afford to put any money down on your next property. Only active duty service members and veterans can qualify for this program, but it does have some very advantageous features. The Department of Veterans Affairs backs these loans and makes them more accessible, even to individuals who have bad credit.
You can purchase a home in any part of the state – Little Rock, Fort Smith, and Fayetteville included – with no money down, no private mortgage insurance, and low interest rates. There are no minimum credit scores set by the VA. Each private lender will set their own minimum credit score, so you will have to check around to find one who issues bad credit home loans in Arkansas.
USDA Loans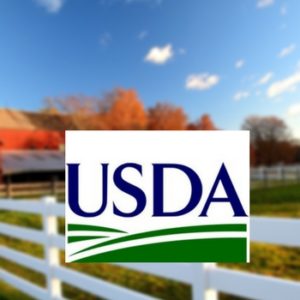 If you aren't set on living in a major city like Little Rock or Fort Smith, you might be able to find a property that qualifies for a USDA loan. These loans are only permitted on eligible properties found in rural areas, so keep that in mind if you didn't want to live in the country. Much like the VA loans, there are no down payments required with a USDA loan and there are no minimum credit scores.
Individuals with bad credit will be subject to manual underwriting with this loan program. A real person will review your file and determine if there were extenuating circumstances that led to your abysmal credit and if you are currently financially stable. This approval might be highly subjective from lender to lender.
What If I Don't Qualify to Purchase a Home?
There is a distinct possibility that you still might not qualify to purchase a home, even with these federal programs that can serve as bad credit home loans in Arkansas. If this is the case, you need to spend some time working to improve your credit score. You can still work toward homeownership with one of these alternative methods of purchasing a home.
Rent to Own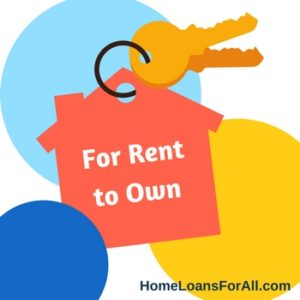 Finding a property that is listed as a rent to own property is a popular way of making homeownership real right now. This type of home can be found anywhere, even in Fayetteville. The owner will allow you to lease the property for a set period of time, and you will place an options fee down when you sign the contract. An options fee is very similar to a down payment. It gives you the right to purchase the home once your lease is up.
Each month, a certain portion of your rent money will go toward the principal balance on the home. This gives you a sort of built-in savings account for your future home purchase. Meanwhile, you can be working to improve your credit score so that you can qualify for financing whenever your lease is up.
Cosigner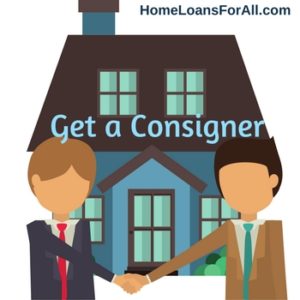 If you have a friend or family member with excellent credit who is willing to cosign on a mortgage, this could give you the boost you need to purchase a home. This allows their credit score to influence yours and hopefully boost you into an acceptable range. Your friend or family member will also be on the hook for any missed payments on your part. The lender can seek payment from them and your blunders will directly affect their credit score.
You should only look for a cosigner if you know that your finances are completely under control. Otherwise, you might be jeopardizing the financial health and well-being of a friend or family member.
Are There Any Arkansas Programs for Homeownership?
Aside from the federal programs, you can also find plenty of state-sponsored solutions for bad credit home loans in Arkansas. Take a look at a few of these programs to see if any of them might help.
Arkansas Development Finance Authority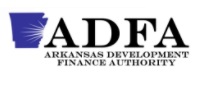 You might qualify for down payment assistance from the Arkansas Development Finance Authority. Individuals will be subject to income limits, purchase price limits, and the other qualification criteria. However, you might receive up to $10,000 in financial aid to help you make homeownership a reality. This could prove essential for those who need bad credit home loans in Arkansas with a much bigger required down payment.
Arkansas Mortgage Credit Certification Tax Credits
You can take up to $2,000 off your federal tax bill each year with the Mortgage Credit Certification tax credit. This allows you to deduct thirty percent of your annual interest up to this maximum amount. Also, it is separate from your mortgage interest deductions. This applies to first-time buyers from low- to moderate-income families.
ADFA Move-Up Choice Loan
The ADFA Move-Up Choice Loan program offers a grant to qualifying home buyers. It is equal to four percent of the loan amount. It can be used to cover down payment and closing costs. You will have a higher interest rate with this type of loan than with many of the other programs. The Arkansas Dream Down Payment Initiative may be used in conjunction with this loan. This is a second mortgage that can be forgiven after five years. It can equal up to six percent of the home price.
HUD Counseling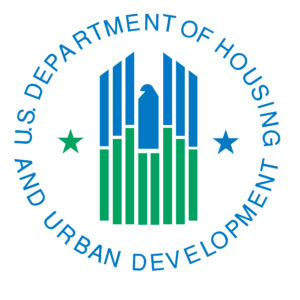 You are struggling to come up with a solution to your poor credit problem? You might want to try financial counseling through a HUD-approved agency. They can assist you in coming up with a plan and offer real suggestions on how to improve your overall financial health.
Conclusion
Don't give up on owning your very own home yet. These bad credit home loans in Arkansas could be just the thing you needed. You might choose to hold off until you can improve your overall credit score. Make sure to keep tabs on your finances. Thus, you will know when the time is right to look for a new home. Talk to a lender today to see what you might qualify with bad credit home loans in Arkansas.
Frequently Asked Questions
Can I purchase a mobile home with home loans for bad credit in Arkansas?
Yes, you can purchase a mobile home with home loans for bad credit in Arkansas.
Are there home loans for people with bad credit in Arkansas?
Yes, there are home loans for people with bad credit in Arkansas. You might want to try some of the federal programs such as the FHA loan, the VA loan, or the USDA loan.
Where can I find bad credit home loans in West Memphis, Arkansas?
You can find bad credit home loans in West Memphis, Arkansas at many of the private lenders in the area. Ask about the FHA loan, VA loan, or USDA loan for more program-specific information.