Buying a home is a stressful part of anyone's life. You have to find a property you like, save up for the down payment, get approved for the loan. It's a lot of work that becomes a lot more work when you're also balancing a nursing job with everything else.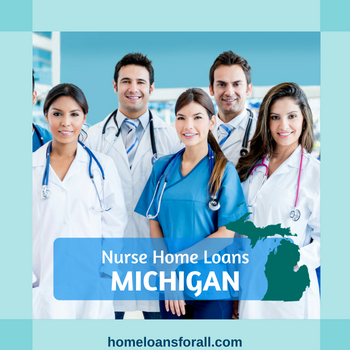 Unlike other states and their HERO loans, there are no specific home loans for nurses in Michigan. But if you know where to look, there are lots of great programs offered by the state and federal level that can help make homes cheaper, more accessible, or otherwise better for anyone looking for nurse home loans in Michigan.
Get Help Pre Qualifying for Nurse Home Loans Michigan – Click Here!
Today we'll cover these loan programs in detail. Whether you're looking for no down payment, low down payment, or simply to find something that's a little more convenient and affordable than the conventional mortgage option, this guide should help you find all the information you need about the best programs for nurse home loans in Michigan.
No down payment home loans for nurses in Michigan
Unfortunately, it's hard to find truly no down payment home loans for nurses in Michigan. Down payments are how Michigan mortgage brokers ensure that they'll make at least a percentage of their money back when they give someone a big loan. A no down payment home loan is simply considered too great a risk for most private banks and moneylenders.
However, there are many government programs where one government agency or another absorbs a certain amount of the risk for the lender by either insuring the loan or paying it out themselves.
These loans (which include the Michigan FHA loans we'll discuss in the next section) often have lower down payments than their conventional counterparts, and there are two government programs in particular that can be turned into no down payment nurse home loans in Michigan.
VA home loans for nurses in MI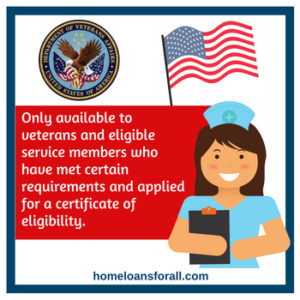 VA loans are insured by the Department of Veterans' Affairs. This federal department doesn't actually pay out the mortgage, but they do guarantee a certain amount of the loan in the event that the home buyer fails to make all of their payments on time.
Because this promise is backed by the power of the US Treasury, these loans are seen as a much smaller risk to lenders and they are willing to accept applicants for VA loans who might be rejected outright for other nurse home loans in Michigan.
VA loans have a lot of great benefits if you're looking for nurse home loans in Michigan. In addition to the lack of a down payment, these include expanded income requirements, no credit requirements, and no PMI payments (private mortgage insurance).
So VA loans aren't just more attainable, they're also a good way to save thousands of dollars on your home.
The one downside of VA loans is that they're only available to veterans and eligible service members who have met certain requirements and applied for a certificate of eligibility.
USDA home loans for nurses in MI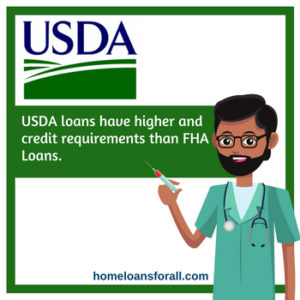 USDA nurse home loans in Michigan, which you may also see listed as Rural Development Loans, are loans that are paid out directly by the US Department of Agriculture to encourage prospective home buyers to move into more rural areas of the country.
This includes about 97 percent of the land in Michigan, including some areas you may not expect to qualify!
USDA loans have higher credit and income requirements than VA or FHA loans, but these requirements are still lower than those of most conventional mortgages.
Furthermore, these loans have longer lease periods, no interest rates, and (as you've no doubt guessed by their inclusion in this section) low to no down payments in most cases, making them a lot more affordable overall if you can get them.
The Detroit Neighborhood Initiative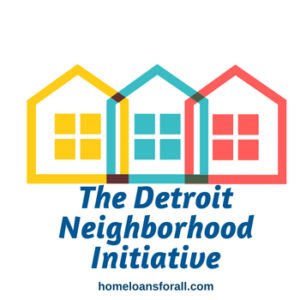 If you live in the city of Detroit and are looking for home loan help, the Detroit Neighborhood Initiative is a home loan program that will provide you with a low interest fixed rate mortgage with no down payment on a new, existing, single-to-four family home, or condo within the city limits.
DNI loans have no minimum credit score and don't even consider credit as a factor during the loan application process, making this one of the very best home loans for nurses with bad credit in Michigan.
Other home loans for nurses in Michigan
The most common option for nurse home loans in Michigan is what's known as a "conventional home loan" or conventional mortgage. These loans usually come with high credit and income requirements and a 20 percent down payment, pricing them well out of what many Michigan nurses can afford.
If you're looking for something more affordable, here's some of the best government-sponsored mortgage programs available for nurses in the state of Michigan.
FHA home loans for Michigan nurses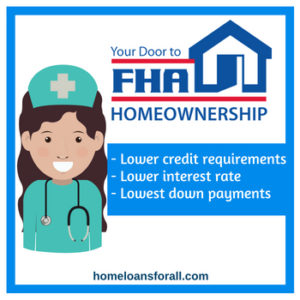 FHA loans are similar to VA loans because both are insured by a government organization – in this case, the Federal Housing Administration. And because of that insurance, FHA loans have some of the most expanded eligibility requirements in the state of Michigan.
If you have a credit score of just 580 or higher, you will only have to make a 3.5 percent down payment on an FHA loan.
If your credit is lower than 580, your application may still get accepted if you can provide alternative forms of credit or if you are willing to pay a higher down payment of up to 10 percent.
Compared to the 20 percent down payment and 660-700 minimum credit scores required by moth conventional loans, FHA mortgages offer a great deal for Michigan nurses to take advantage of.
MI Home Loan
The Michigan State Housing Development Authority offers a home loan directly to citizens of the state that's known as the "MI Home Loan."
This is a 30-year mortgage with a fixed interest rate and a minimum credit requirement of 640. The biggest benefit of these loans is that the MSHDA will pay up to $7,500 of the down payment and closing costs for you.
The MSHDA also has a slight variation on this nurse home loans in Michigan called the MI Home Loan Flex.
The advantage of the Flex loan is that it's offered anywhere in the state and to any home buyer who meets the credit and income requirements. The disadvantage is a minimum credit score of 660 instead of 640.
Conclusion – Nurse Home Loans Michigan
We hope that this article has helped you better understand how to find nurse home loans in Michigan.
With the help of the programs above you should be able to find a great loan option that works for you no matter what your budget or financial requirements look like. We know that sometimes finding a home can be frustrating, but get out there and start applying today!