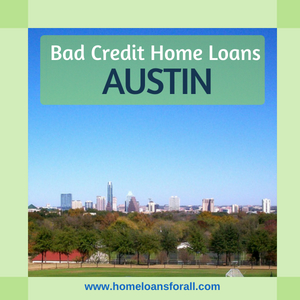 Austin! Live music capital of the world! Forbes magazine's #1 City of the Future and the FBI's second-safest city in America. Who wouldn't want to live in such a beautiful and vibrant town? Well, unfortunately, when you're looking for a home with bad credit finding a home often feels impossible. That's true everywhere, but it's especially true for bad credit home loans in Austin, where the cost of living is a bit higher than it is elsewhere in Texas.
Credit is essential because your credit score is seen as a measurement of how likely you are to pay back your home loans. Your FICO credit score is defined by your payment history and credit utilization. So if you're regularly paying your bills and not using all your lines of credit, your score will be higher. And conversely, a higher score tells lenders that you are the kind of person who will pay off your bad credit mortgage in Austin.
Get Help Pre Qualifying for an Austin Bad Credit Home Loan – Click Here!
Another important factor Austin mortgage lenders look at before they approve your application (one which is closely tied to credit) is your debt-to-income ratio. This is exactly what it sounds like: the percentage of your gross income that goes towards paying off bills, debts, and existing credit utilizations. Usually, lenders want to see your debt make up less than 40 percent of your total income.
I Have Bad Credit In Austin. What Now?
Well, rebuilding your credit is obviously a priority. But that can take a lot of time – it's not helpful to tell someone to start paying off their bills while they don't have a place to live. That's why there's a number of government programs put in place by the federal government, the state of Texas, and the city of Austin that are designed to help you find bad credit home loans.
You might also consider other options, like finding a co-signer or renting to own. We'll cover all these possibilities – plus places where you can find more information – in this article.
Government Programs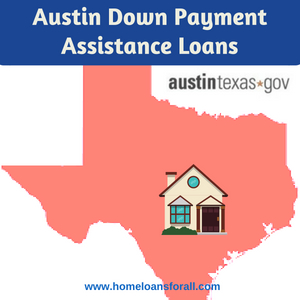 Austin Down Payment Assistance Loans
A lot of bad credit home loans in Austin come with higher down payments to offset the risk of approving someone with bad credit. For this reason, home buyers will often seek down payment assistance. The state of Austin offers a down payment assistance program to low income home buyers who have not owned a home in the last three years, are not displaced, and are not divorced (I guess that's Texas for you.) If you meet these requirements the city may pay up to $40,000 of your down payment on a new Austin home.
Texas First Time Home Buyer Grants
The Texas State Affordable Housing Corporation, or TSAHC, offers a number of resources that are helpful for bad credit home buyers in Austin. The Homes for Texas Heroes Home Loan Program and the Homes Sweet Texas Home Loan Program are both available to any first-time Texas home buyer with low or moderate income and offer down payment assistance for very lenient credit requirements. It's not the same as getting a bad credit mortgage, but it can be very helpful for people who will be seeking out such a mortgage in the future.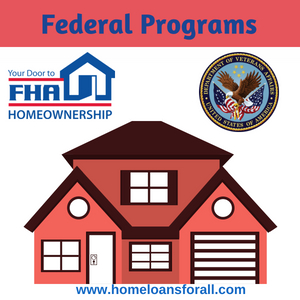 FHA Loans
FHA loans are a type of bad credit home loan insured by the federal government. Since the government is absorbing much of the risk of the loan by agreeing to pay the lender back if the mortgage is defaulted on, mortgage brokers in Austin are willing to accept applicants for the FHA program who would be rejected outright in most cases. These loans have no minimum credit requirement (so they're perfect if you're looking for bad credit home loans in Austin) and much lower down payments, in addition to some other small benefits.
VA Loans
VA loans are also insured by the government, but instead of being insured by the Federal Housing Administration, they're under the watch of the Department of Veterans' Affairs. As you may have guessed, VA loans are only available to eligible past or present members of the armed services. But they're one of the best bad credit home loans in Austin available if you can get them – no down payment, no minimum credit requirement, and no private mortgage insurance. That's a big savings you can't afford to miss out on!
Rent To Own Options in Austin
If you can't afford or don't want to take part in any of the government programs listed above, there are additional options that will help you find a home in Austin even if you have bad credit. One thing you can do is apply for a rent-to-own property, in which you sign a standard rental contract with lower credit requirements and pay a potential options fee up front. This fee means that a portion of your monthly rent will be put towards the principal of the home and that once the lease has run out you can purchase the property outright if you want.
Renting a home obviously isn't the same as owning a home, but if you need a place to live now
Cosigner on a Home Loan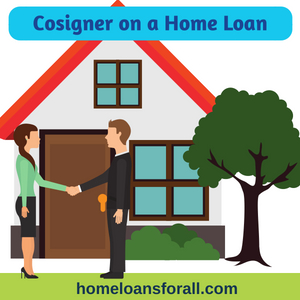 A lot of people don't like rent to own contracts, but what alternative is there? Well, if you have a trusted friend or family member with good credit who's willing to help you out, you can ask them to co-sign your bad credit home loan in Austin. This means that Austin mortgage brokers will treat your credit like it's the same as theirs, granting you more favorable terms and a better chance of having your application accepted. But it comes with a cost: if you fail to make a payment, the co-signer's credit will be hurt and they will usually be expected to pay all or part of the payment that you missed. Since it's a big responsibility, make sure your co-signer can be trusted and that they trust you.
First Time Buyers In Austin With Bad Credit
If you're a first time buyer looking for a bad credit home loan in Austin, we strongly recommend the FHA loan. The VA loan is better if you can get it, but the FHA loan is more accessible.
FHA loans have the benefit of being available to buyers with bad credit and the benefit of a low down payment. If your credit is 580 or higher, you will only have to pay a 3.5 percent down payment in most areas in Austin. If your credit is below 580, your down payment may be as high as 10 percent unless you can provide alternative forms of credit. Both of these options are much, much cheaper than the 20 percent down payment you are expected to pay on a conventional loan, so even if your credit is below 580 don't be afraid to apply for this excellent Austin bad credit mortgage.
Bad Credit Home Loans In Austin After Bankruptcy
When you are unable to make a mortgage payment, you will either have to file for bankruptcy or have your home foreclosed upon. This will cause your credit score to drop significantly. Worse than that – it will force you to wait seven years before you apply for a new home loan in Austin.
However, Austin bad credit home loans have different requirements than conventional mortgages. FHA loans only require you to wait three years between filing for bankruptcy and applying for a new loan, while VA mortgages only require two years! This provides you with a perfect chance to improve your credit score during the waiting period.
How To Improve Your Credit Score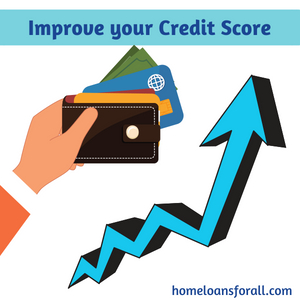 Credit improvement is a slow and difficult process, which is why we've tried to show you some other options that will help you find a home without having to do too much credit repair. But if you do a couple of things consistently, it will have a big impact on your credit – and you can do these things even while you're applying for bad credit home loans in Austin!
First, start paying your bills regularly, in full, and on time every month. This can affect your credit a lot if you can keep it up, because it shows potential lenders that you're good at making monthly payments and that you are probably going to pay off your mortgage.
Second, pay down some of your debt and take steps to lower your overall credit utilization. This improves your credit score AND your debt-to-income ratio, both of which make you more appealing to lenders.
Assistance Available In Austin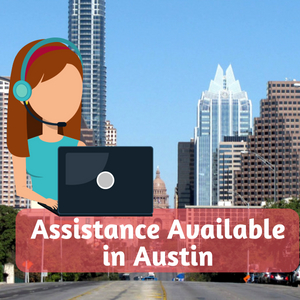 If you're looking for home help in Austin, the TSAHC offers a number of useful seminars and can answer any questions you have about the home buying process. HUD-approved counseling agencies can also help guide you, especially if you're looking for FHA and VA home loans (as you should be if you want bad credit home loans in Austin.) You should always take advantage of all assistance available to you when buying a home, so take these and other options into consideration.
Homestead Tax Credit
The homestead tax credit is a good example of home assistance that's available after you've already found a bad credit home loan in Austin. In Texas, this credit allows you to withhold up to $25,000 of property taxes while you're living in a house that you're still paying off. Just goes to show that getting a home loan isn't the be-all end-all of home ownership!
Conclusion
Hopefully you've learned a lot about bad credit home loans in Austin and are ready to start looking for a mortgage of your own. Remember: bad credit can often happen to good people, and you deserve a house just as much as anyone else does. Stay strong, take steps to improve your credit score, and start applying for bad credit home loans today!