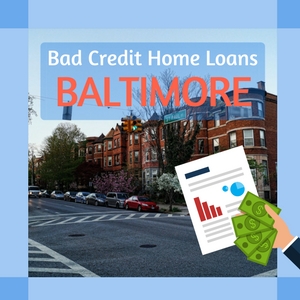 If you have poor credit, you may feel like your dreams of homeownership are only possible in a very distant reality. You may be tempted to feel discouraged by the lack of available options, but you should know that there are plenty of Bad Credit Home Loans in Baltimore that you could qualify for, even with an extremely low credit score. The key to knowing which programs will meet your needs is to understand and identify the essential factors that mortgage lenders want prospective applicants to have.
The first and most important consideration for a mortgage is your credit score. This is determined in large part by your payment history and credit utilization. Individuals who have a difficult time making their payments each month or who have excessive debts will have a lower credit score.
We can help you find a home loan no matter what state your credit is in. Click to Get Pre-Qualified Now
On the other hand, consumers who pay their bills on time each month and use very little of their available credit lines will have a higher credit score that qualifies them for lower rates and more favorable terms.
The other essential consideration that lenders take a look at is your debt-to-income ratio. This number compares the amount of debt you accumulated such as student loans, auto loans, and any preexisting mortgages to your current gross income. Most lenders like to see your debt take up no more than forty percent of your gross income.
While these are definitely important deciding factors for lenders, you can still find plenty of bad credit home loans in Baltimore if you know where to look.
I have bad credit. What do I do now?
Once your credit is ruined, it can take a long time to rebuild it to a point where most lenders would be pleased. You may need to start looking into government programs that are designed to help make homeownership a reality, even for individuals and families with bad credit.
Government Programs
Baltimore Homeownership Incentive Program (B-HiP)

Funds are available to help individuals with bad credit to purchase vacant homes that have been remodeled across the city. They may receive up to $10,000 in down payment assistance as well as help with closing costs. All eligible properties must be vacant for at least one year before they will qualify for the Vacants to Value Booster Program offered under the B-HiP umbrella.
They also have the Community Development Block Grant program that offers down payment and closing cost assistance that will allow you to live close to your place of employment. The city and the employers are encouraged to offer higher levels of assistance to prospective homeowners who want to move closer. However, not all employers are eligible.
Maryland Mortgage Program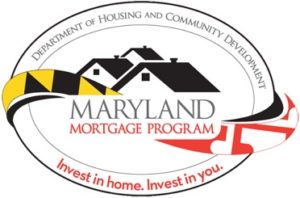 The Maryland Mortgage Program provides additional incentives for homeowners who want to purchase a home in the Baltimore area. They run several programs including the Down Payment and Settlement Expense Loan Program (DSLEP), House Keys 4 Employees, and Smart Keys 4 Employees.
You must meet certain income requirements based on the number of occupants in your home but you do not need to be a first-time buyer if you plan to purchase a home in the Baltimore area.
Read our article on Bad Credit Home Loans in Maryland here!
Federal Programs
The federal government has an additional list of programs that can help individuals with bad credit to obtain their goal of homeownership. These are great for individuals who need bad credit home loans in Baltimore.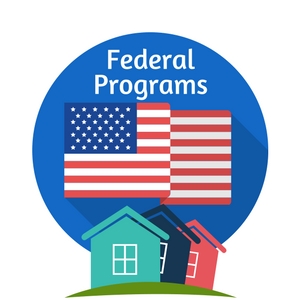 FHA Loans
The Federal Housing Administration is willing to secure a portion of the financing for eligible homebuyers. Most people prefer this program because it does have a very low down payment of just 3.5 percent (higher if you have credit scores lower than 580). Lenders do not set a minimum credit score on these loans which makes them ideal for bad credit home loans in Baltimore.
VA Loans
Eligible service members and veterans may want to investigate whether they can qualify for a VA loan on their next home purchase. This advantageous program can help you to save thousands of dollars with its favorable terms and conditions. You will not need a down payment and private mortgage insurance is waived on these programs. Much like the FHA loan program, there are no minimum credit score requirements on VA loans.
USDA Loans
Rural homes may qualify for a loan through the United States Department of Agriculture. These loans are typically for individuals with higher credit scores, but they can be underwritten manually by the lender to make them into bad credit home loans in Baltimore. The trick will be finding an eligible property in this mostly urban area.
Rent to Own Options in Baltimore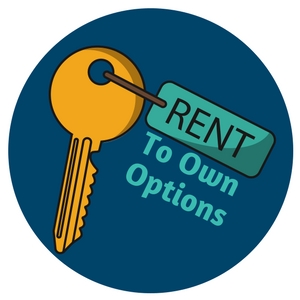 Alternatively, you may decide that you would rather consider renting a home right now with the option of purchasing it in the years ahead. This is a great alternative for homeowners who are still struggling to find lenders willing to work with their low credit scores. You can find a rent-to-own property and sign a contract with a potential options fee, similar to a down payment.
Throughout the course of your lease, a portion of your monthly payment is applied to the principal of the home. You can start living in the property now even while you're saving to purchase a home of your own. When the lease is up, you will be given the option and opportunity to purchase the property outright. You will need to find a lender at this point to finalize financing for the remaining balance of the home.
Cosigner on a Home Loan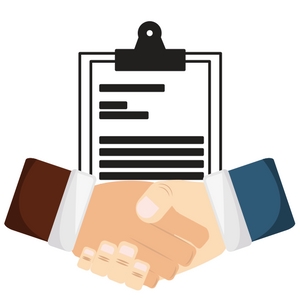 If your credit score simply isn't high enough to qualify you for a home loan, you can ask a trusted friend or family member to cosign on the loan with you. This allows lenders to consider their credit score in addition to your own before setting the terms of a potential mortgage. Be aware that your cosigner will now be responsible for the payments if you fail to make them.
By cosigning on your loan, they are directly tying their own credit score to your property.
This is a major commitment for a friend or family member to make so be sure to take time to evaluate whether you are confident you can afford the home first. However, if you are sure you can do it, their higher credit score could allow you to qualify for better interest rates and terms on the mortgage.
First Time Home Buyers in Baltimore with Bad Credit
Many first-time buyers prefer to use FHA loans to make their purchase when they need bad credit home loans in Baltimore. The benefits of this program make homeownership a more realistic possibility for those who haven't had time to save up thousands of dollars for the necessary down payment.
A first-time home buyer with a credit score of 580 or higher will need a 3.5 percent down payment. If you have a lower credit score, they may consider other compensating factors such as a higher down payment. Credit scores lower than 580 will require a ten percent down payment.
Bad Credit Home Loans in Baltimore After Bankruptcy
When you cannot make your mortgage payment, the house may move into foreclosure or you could file for bankruptcy. Both of these major life events can have a serious impact on your credit score and prevent you from qualifying for future financing on a new home. With work on your credit score, you can qualify for a mortgage again but there are certain waiting periods before you can purchase another Baltimore home.
Conventional financing will require you to postpone your next purchase for seven years or more. Fortunately, many of the federal programs offer more lenient waiting periods. FHA loans require a three-year waiting period while VA loans require only a two-year waiting period.
During your wait, you should be taking steps to ensure that you are rebuilding your credit. This can allow you to qualify for better interest rates and terms on your next mortgage.
Assistance Available in Baltimore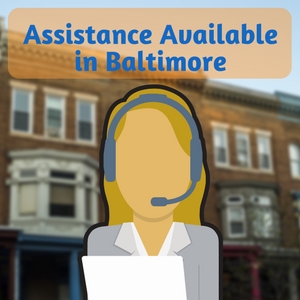 If you're interested in purchasing a new home, you should take advantage of all the assistance available to you. A HUD-approved housing counseling agency and the Department of Housing and Community Development are available to answer questions and guide you on how to take the first steps toward homeownership.
Consider contacting these agencies if you have questions about what a new mortgage might look like for you in the Baltimore area.
Homestead Tax Credit
The homestead tax credit can also help to make a potential property more affordable for you in the future. This credit limits the amount that properties can be taxed during increases each year. Each county will set their own homestead tax credit percentages so be sure to find out what you can expect.
How to Improve Your Credit Score
Boosting your credit score can be an extremely slow and painstaking process. It takes years to rebuild the damage that may have been done to your credit over time. The best thing you can do now is to focus on demonstrating that you are a trustworthy borrower.
You can do this in two primary ways. The first is to make sure you pay each bill on time every month. This clearly illustrates that you have a grip on your financial responsibilities and has a huge impact on your credit score when done consistently.
The second major step is to pay down some of your debt to lower your overall credit utilization. This effectively improves your credit score and lowers your debt-to-income ratio, both of which make you more appealing to lenders.
Make sure that you are consistent in the effort you put forth to improve your credit score. While it will take time, you can keep tabs on it with free sites like Credit Karma.
Conclusion
Homeownership can easily be a reality for everyone, no matter what your financial history may look like. Be sure to take the first steps toward improving your credit score and searching for the bad credit home loans in Baltimore that suit your needs. With these key steps in mind, you can find the home of your dream sooner than you thought.