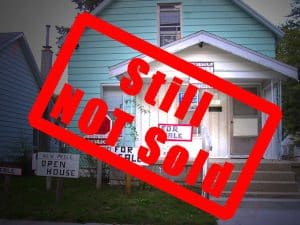 Why your home isn't selling. Pay close attention to this article. The housing market is off to a slow start this year. Initial data found that homes nationwide spent an average 102 days on the market. It's in the sellers' best interest to keep that figure low. Experts say that buyers tend to think that there must be something wrong with a longstanding property, and that can signal room for negotiation in the price.
Here's ways to help you sell faster at a higher price and avoid the constant question "Why Isn't Your Home Selling"?
Timing
Most real estate professionals say Spring is the best time to list. But that's a pretty big window. Aim to list after the first wave of sellers in January and February, and before the influx of buyers in April and May, which will mean your listing pops up when most buyers are starting their hunt, boosting the average sale price by 2 percent. Nationally, that timing works out to the last two weeks of March.
DDIY –  Don't Do It Yourself
One-third of sellers don't use a traditional agent. A DIY approach won't always cut it. Experts recommend allocating some funds for marketing on listing sites and commissions for a buyer's agent. This will entice them to bring clients.
Descriptions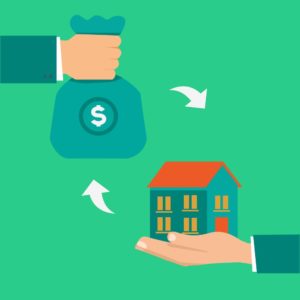 Be careful what you write about your home. It can influence how many buyers decide to visit, and what they are willing to pay. Listings that include the word "unique" sell for 30 to 50 percent less than comparable properties, said Humphries, while those that use "nice" sell for 1 percent less. Stan Humphries is the author of "Zillow Talk: The New Rules of Real Estate". "Basically what you're saying is, 'I like the home, but few others will like the home,'" he said. That said, don't be afraid to wax poetic about home features that will appeal to buyers, like spacious closets and granite countertops. "The longer the description, the more the home sold for, up to about 250 words," said Humphries. "If you've got it, flaunt it."
Right Representation
Interview several real estate agents before picking one to work with. Experience in the marketplace is very valuable. It's important to find a full-time, veteran agent who knows enough about the local market to price your home appropriately, and market it so it stands out among comparable properties. That can make a difference in how quickly it sells, and at what price.
Price Reductions
Overpricing is far from ideal. "It can lead to your home selling for less than it would otherwise," said Humphries. About half of sellers take at least one price cut, and the depth of the cuts and when you make them can make a big difference. A cut of 10 percent or more typically means the home will sell for another 2 percent less, he said. Buyers also tend to view cuts more favorably when they're made shortly after listing rather than when a home has lingered on the market.
Pictures
Nine out of 10 buyers start their search online, and 45 percent of buyers check out homes on their tablet or phone. A listing's photos are crucial in getting someone to schedule a viewing. Consider hiring a professional photographer rather than relying on your own skills or those of your agent, especially for pricier homes. Take time to make the space photo-ready, too. Hire someone to stage a space or do some sprucing up yourself. Don't expect buyers to have the same imagination that you do.
In closing, the last point cannot be emphasized enough. Think of your home as a template. The average buyer has to be shown the full potential of the house. To sell a home the seller cannot simply expect a buyer to "see" the home the same way that the seller does. Again, be confident and decisive with price reductions, and only at the right time. Don't make it appear as if you are becoming desperate. Buyers can smell fear. The same should go for the seller when choosing the right agent. Pick one with your gut, one that exudes confidence. This is the same image your buyer will see.  Be bold and long with your word descriptions of the house. Make it sound like the best thing on the market. Don't pull punches with diminishing words. Go big, or go home.  Doing it yourself is for those who want to remain by themselves. Admit that you need help, and seek it.  Your goal is to sell the house, not keep it.  Lastly, choose the right time to list. Spring is ideal. Always remember, be positive! We make our own luck.