The approval process for a home loan in Florida with low credit is extremely difficult!
We're here to help by explaining just what to do to get a bad credit mortgage in Florida. We can help you get prequalified.
In this article you'll learn:
How lenders in Florida see you and your credit score
How Homeloansforall.com can help you today
What to do with a low credit score
Programs available for those with low credit to increase your chances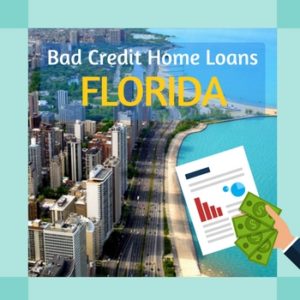 Whether you're a first time home buyer in Florida with bad credit or are just looking to purchase an additional property, you do have options available for a new mortgage. Having poor credit can often mean receiving plenty of rejection letters when you contact lenders in regards to a new mortgage. However, you should be aware of your choices when it comes to bad credit home loans in Florida.
The first step to receiving one of these bad credit home loans in Florida is to understand exactly what mortgage lenders are looking for.
These key steps can help you to better prepare for what lies ahead and make changes that could put you on firmer financial footing.
For example, most lenders will first look at your credit score. Credit can be affected by a number of things, but it is mostly impacted by missed payments and the accumulation of too much debt.
These two attributes tend to tell lenders that you will not be trustworthy or capable of repaying the loan they are considering issuing to you.
The second attribute many lenders will look at is your debt-to-income ratio.
In other words, how much money do you pay on your bills each month compared to how much you earn? Your monthly bills can include student loans, credit card debt, auto loans, and any other acquired debt.
Lenders prefer for you to have a debt-to-income ratio of less than forty percent.
Many lenders and programs are available to work with individuals who have low credit scores and high debt-to-income ratios. You just have to know where to look.
Article continued below form.
We Can Help You Get Qualified in Florida, Even With Low Credit
Fill Out The Form Below To Get Help Today!

I have bad credit. What do I do now?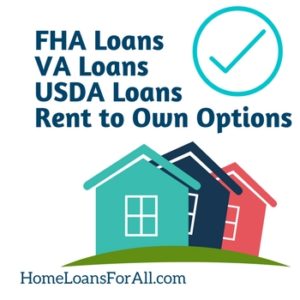 The best thing you can do is work toward improving your credit score over the months and years ahead.
However, there are still some ways that a first time home buyer in Florida with bad credit can purchase their own home. You should be well aware of what programs are available that can offer assistance.
Government Programs
The government has several federal programs that can help to provide home loans to individuals with bad credit in Florida and around the country. You should familiarize yourself with some of these key programs.
(There are also additional government programs offered to teachers and nurses in Florida – learn more here.)
FHA Loans
An FHA loan is secured in part by the Federal Housing Administration and is designed primarily to help first time home buyers move into their own home.
Most people love this program because it offers an extremely low down payment of just 3.5 percent of the purchase price on the home. This loan program can also be used for mobile home loans in Florida. There are technically no minimum credit score requirements for FHA loans.
VA Loans
Active-duty service members and veterans can benefit from loans that are guaranteed in part by the Department of Veterans Affairs. These VA loans have advantageous features including no down payment and no private mortgage insurance required.
They may also be used for mobile home loans in Florida. There are no credit requirements for VA loans.
If you can find a lender willing to work with you, you can still obtain one of these bad credit home loans in Florida.
USDA Loans
The United States Department of Agriculture offers an innovative program to help develop rural areas with their USDA loans.
These can be manually underwritten for individuals who have poor credit. You do not have to have a down payment to use these loans, but not every property will be eligible.
Rent to Own Options
If you want home loans for bad credit in Florida but have difficulty working with lenders, you may want to pursue a rent-to-own option.
In this scenario, you will find a property where the owner is willing to give you the option to purchase the home several years down the road.
Up front, you may pay an "options fee" which is similar to a down payment on the purchase of a home.
Over the time that you reside here, a certain portion of your rent will go toward the principal of the home.
When the contract is up, you will have the option to obtain financing and purchase the home outright.
This gives you some time to improve your credit score to qualify for something other than bad credit home loans in Florida.
Cosigner on a Home Loan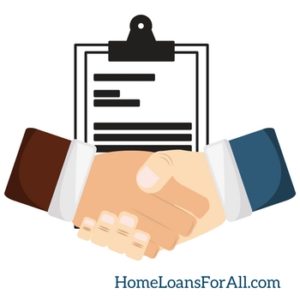 If you have a close friend or family member with excellent credit, you may be able to list them as a cosigner on your loan.
This essentially ties them to the property you will be purchasing. If you do not make the monthly payments, the lender has the right to pursue payment from your cosigner instead.
Your payment history on the property will affect their credit score directly.
However, this could give you the boost you need in order to qualify for a new home loan.
Their score could balance out your lower one and qualify you for a more advantageous program, lower interest rates, or more favorable terms.
First Time Home Buyers in Florida with Bad Credit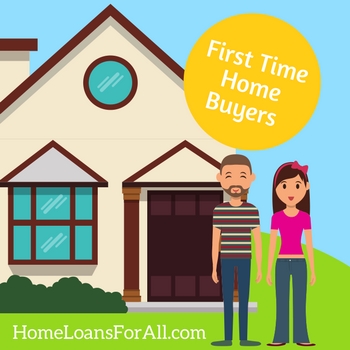 Many first time home buyers in Florida with bad credit should consider the FHA program. Its low down payment helps to make the goal of homeownership more achievable for home buyers who haven't had time to scrape together a substantial savings account just yet.
This program also has plenty of flexibility in the type of properties you can purchase.
A first time home buyer in Florida with bad credit might find that they don't qualify for all of the features available with an FHA loan.
For example, you must have a credit score of 580 or higher to qualify for the reduced down payment. However, you may be able to make a higher down payment in order to compensate for your poor credit and shaky financial history.
If you have a credit score beneath their benchmark of 580, you can still qualify for an FHA loan with a down payment of 10 percent or more.
Home Loans for Bad Credit in Florida After Bankruptcy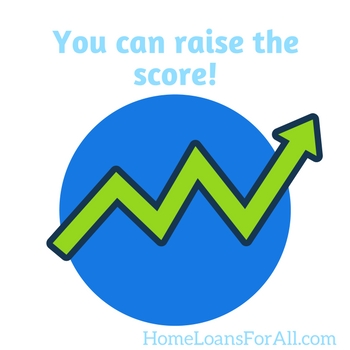 Even if you had to file for bankruptcy in the past, you can still reach the dream of owning another home in the near future.
Losing a home makes a dramatic impact on your credit score that will render you ineligible for many loan programs until you can raise the score.
However, there are also waiting periods before you can even consider purchasing a new home again.
In Florida, the waiting periods will vary based on the type of mortgage you're applying for. FHA loans and VA loans have the most generous waiting periods of just two years before you can purchase another home.
Conventional financing often requires you to wait seven to ten years before making another purchase.
While you wait, this is an excellent time to start developing healthier financial habits.
Making your payments on time and building up a savings account can both help to raise your credit score to make you eligible for more loans when you're ready to purchase again.
Take a look at our article on What You Should Know About Mortgages After Bankrupcy here.
Assistance Available in Florida
If you are having difficulty with purchasing a home or figuring out what to do next, there is Florida housing assistance available.
You can contact a local HUD-approved counseling agency that can direct you toward the best program and steps to receive home loans for bad credit in Florida. Search for a local counselor in Florida on the HUD website here.
You may also want to check out the Florida Housing Finance Corporation. This company offers assistance for homeowners who may be facing foreclosure, as well as help for potential home buyers with down payment assistance programs and connect you with homebuyer education.
How to Improve Your Credit Score
Boosting your credit score takes time, but it requires you to take small steps toward achieving your goals over a long period of time.
The best thing you can do to improve your credit score is to make all of your payments on time. This demonstrates that you are a trustworthy borrower who is likely to make your mortgage payments on time each month.
The next best thing you can do is reduce your overall debt. By paying down some of your high-interest credit cards and student loans, you free up more income.
This can lower your credit score as you move back to a reasonable level of credit utilization. Most experts recommend only using around thirty percent of the maximum amount you can borrow.
FAQs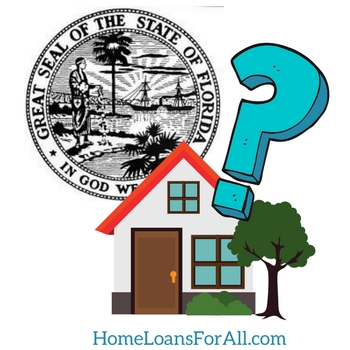 Am I able to get mobile home loans in Florida?
Yes, you can get mobile home loans in Florida with popular loan programs like the FHA and VA home loans.
I'm a first time home buyer in Florida with bad credit. Can I still get a home loan?
Yes, you may still qualify for a home loan in Florida even if you have bad credit. You may need to have more compensating factors such as a larger down payment in order to qualify for many of these programs.
Conclusion
It is possible to receive home loans for bad credit in Florida if you know where to look. The ideal goal would be for you to improve your credit score to qualify for more favorable terms in the future, but that doesn't mean home ownership can't be a reality right now.
Talk with some lenders in your area to see what services and programs may be available to you.
Need some city-specific help? Look at our other article on the best bad credit home loans in Jacksonville.