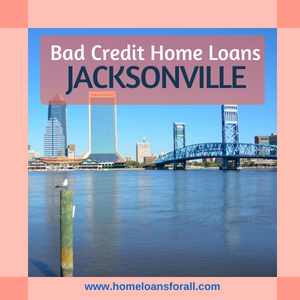 There are few things in life as wonderful as owning a home. There's a sense of comfort and security to being able to live on your own property that you just can't get from an apartment or duplex. Plus, a home is a valuable asset – one which only appreciates in value over time. And there's no more beautiful place to live than right here on the bank of the St. Johns.
But when you have bad credit, owning a home in Jacksonville feels impossible. It can be frustrating to face rejection after rejection from mortgage brokers. But there's no need to give up hope – today we'll be telling you all about how to find bad credit home loans in Jacksonville, along with other options for those with bad credit like rent-to-own.
I Have Bad Credit In Jacksonville. What Now?
Your credit score is seen as the primary measure of your financial reliability. In more pragmatic terms, your FICO score is determined by your history of credit use and how often you pay off your debts. Paying your bills every month and making payments on existing loans leads to good credit, doing the opposite leads to bad credit. Bad credit mortgage lenders in Jacksonville want to see a high credit score because it suggests that you are more likely to make the payments on your mortgage and that they'll make a profit off of the money they give you as a loan.
Having bad credit in Jacksonville can often seem to devastate your chances of finding a home loan. Credit repair is always an option and one that we'll discuss in detail later, but it can take a long time and might not be enough to get you a home within the year. Fortunately, there are government programs at the city, state, and federal levels that can help you find a bad credit home loan on the home of your dreams.
Want to learn more about bad credit mortgage loans with guaranteed approval? Click the link in this sentence!
Government Programs
Head Start To HOME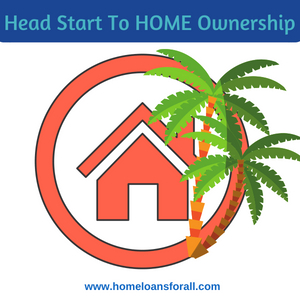 We've written in the past about some of the programs that are offered by the state of Florida. But did you know that the city of Jacksonville actually has its own Housing and Community Development programs? Of these, the most useful bad credit home loan program in Jacksonville is probably the "Head Start To HOME Ownership Program," which you can apply for here. This program provides up to $247,500 in down payment and closing cost assistance to Jacksonville residents who are eligible.
The credit requirements may still be a bit too high for some of our readers, but this program is quite useful if you're looking for loans for bad credit in Jacksonville because Jacksonville bad credit mortgages often have higher down payments up front in order to offset the risk of approving a bad credit home buyer.
Federal Programs
In addition to the assistance offered by the state of Florida and Jacksonville's own Head Start To HOME initiative, the federal government offers several programs that makes it easier to find bad credit home loans in Jacksonville, FL.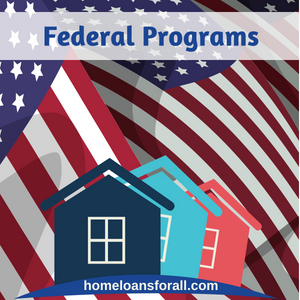 FHA Loans
FHA loans are a type of Jacksonville bad credit mortgage that is insured by the Federal Housing Administration. Because of this insurance, mortgage lenders feel that FHA loans are a safer investment than conventional loans and offer more lenient terms on these bad credit home loans in Jacksonville. The best of these requirements? No minimum credit score.
FHA loans also come with extremely low down payments – usually around 3.5 percent, although it might be higher if your credit score is lower than 580. You can learn more about how to find an FHA loan in Jacksonville, Florida here.
VA Loans
VA loans are also insured, but by the Department of Veterans' Affairs instead of the FHA. As you may have guessed, these bad credit home loans are only available to current or former armed service members who meet all the other eligibility requirements. But if you can get a Jacksonville VA loan, you definitely should. In addition to losing the minimum credit requirement, VA loans don't require you to make a down payment and don't require you to pay any private mortgage insurance, which will save you thousands of dollars over the course of your loan.
First Time Buyers In Jacksonville With Bad Credit
If you're a first time buyer looking for a bad credit home loan in Jacksonville, your best bet will almost certainly be the FHA loan option. Thanks to its very low down payment and non-existant credit requirements, an FHA loan can make home ownership a much more realistic possibility for buyers with bad credit and/or who have not had time to save up for an initial payment.
Here's how those low down payments work. If your credit score is 580 or higher, the down payment required on a Jacksonville FHA loan is only 3.5 percent of the home's overall cost instead of the 20 percent payment required by a conventional loan. For those with a score lower than 580, the FHA loan can still be secured with an increased 10 percent down payment or alternative forms of credit.
Bad Credit Mortgages In Jacksonville After Bankruptcy
If you've filed for bankruptcy in Jacksonville, your credit will be damaged to an extent that's quite difficult to repair. But there's an even bigger problem to consider: the fact that you can't apply for a new home loan for seven years after you've declared yourself bankrupt.
Except that you actually can. Conventional home loans require a seven year waiting period, but bad credit home loans in Jacksonville require a lot less patience. If you apply for an FHA loan – which most home buyers should be able to do – you can do so only three years after you file for bankruptcy instead of the full seven. And VA loans only require two years!
While you're waiting, here's some steps you can take to improve your credit in order to apply for a bad credit home loan in the future.
How To Improve Your Credit Score
Credit improvement is often seen as something you can only do with the help of some big credit repair agency, but that's simply not the case! Anything an agency can do for you is something you can also do on your own if you're looking to improve your credit score in Jacksonville, Florida.
The first step to turning your bad credit good is to start paying your bills on time. We know that's sometimes easier said than done, but this really can have a huge impact on your FICO credit score if you start doing it consistently. And the second step is to start paying off existing debts like pre-existing mortgages or payments on a car. This also improves your debt-to-income ratio, the second most important part of getting a home loan after your credit rating.
If your credit is still too bad to secure a bad credit home loan in Jacksonville, you also have other options like finding a cosigner that can help reduce the risk for the lender.
Rent To Own Options in Jacksonville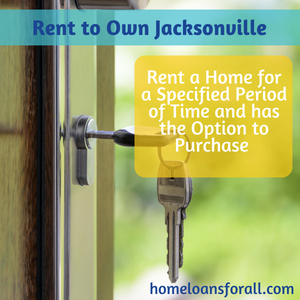 Those who can't find a Jacksonville bad credit mortgage lender in their current situation should consider a rent-to-own contract. In this agreement, an individual agrees to rent a home for a specified period of time and has the option at the end to purchase the home. Because this is a type of rental contract, it has much lower credit requirements.
Typically, a portion of the rent goes to the principal on the home as well, which can then be applied to the purchase at the end. This option is great in that it allows an individual to begin living in a home now and save up for a full purchase later. However, most rent to own contract require a non-refundable potential options fee – a fee paid to the owner to compensate them for having to remove the home from the market. Without paying this fee, you can't buy the property later.
Cosigner on a Home Loan
First time buyers in Jacksonville with bad credit – particularly recent college graduates – will often look for a cosigner as an alternative to a bad credit home loan in Jacksonville. When a trusted friend or close family member signs for the loan along with you, you can apply as though you had the same credit score they do, which means you'll have much more lenient terms.
However, cosigning a loan means that you accept a certain amount of responsibility for the payments. If you miss a payment on a Jacksonville bad credit mortgage, your cosigner's credit will be damaged and they may be expected to pay in your stead. So make sure all parties involved know exactly what they're getting into.
Assistance Available In Jacksonville, Florida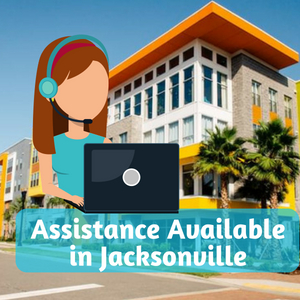 There is plenty of assistance available for anyone who's looking for a bad credit home loan in Jacksonville. The office of Housing and Community Development has a number of classes, seminars, and other resources available which are specifically targeted at first time home buyers in Jacksonville, Florida who have bad credit. HUD-approved counseling agencies are another option if you're looking to apply for federal programs like the FHA and VA home loans.
Conclusion
Hopefully you're now on your way to finding bad credit home loans in Jacksonville that work for you. Remember than anyone – regardless of income, credit score, or any other factor – deserves to live on their own property and both can and WILL find a home.