Do you dream of the day when you'll finally have a house of your very own? If you need one of the elusive bad credit home loans in Georgia to make your dream into a reality, you might need to pay attention.
Homeownership is more accessible to individuals with bad credit than ever before. All you need to do is find the right government programs and tools to help you improve your credit score in the coming year.
Get Pre Qualified for A Georgia Low Credit Mortgage Today – Click Here.
Credit is one of the first things that lenders are going to look at when they consider issuing you a brand-new mortgage.
This single number shares a lot of detail about your financial health and your tendency to repay lenders that you borrow from in a timely manner.
A lower score tends to mean that you have a history of missing payments or borrowing large sums of money from lenders and credit card companies. This doesn't always look great when you start applying for bad credit home loans in Georgia.
The first thing you need to do is start working to rebuild your credit. This could help you to qualify for more favorable terms on some of the government programs we will cover at the end.
If you're ready to find home loans with bad credit in Georgia, let's dive right in to how you can improve your overall credit score.
How Can I Improve My Credit Score?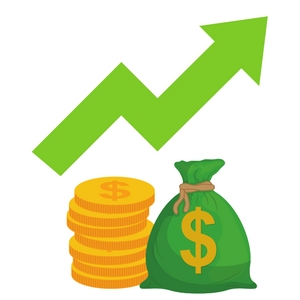 Raising your number doesn't have to be difficult, but it does require a lot of time to boost your score from the low range all the way to excellent.
Start taking some proactive steps today to improve this number so that you can qualify for lower interest rates, lower down payments, and more in the future.
Make Payments on Time
The first thing you can do to improve your overall credit score is to start making your payments on time every month.
If you aren't in the habit of making your payments at the same time every month, then you might need to develop a new system to hold yourself accountable.
Set alarms on your phone to remind you that bills are due in a few days, and then make an attempt to pay them early before you forget.
Enrolling in autopay is another great way to ensure that all of your bills get paid on time each month.
Your utility company, phone company, or whoever else offers this type of program can automatically pull the money out of your bank account whenever the bill is due. You don't even have to think about it anymore.
Pay Down Your Debt
Your overall credit utilization (how much of the money you can borrow that you are currently using) plays another big role in your overall credit score.
Most experts recommend that you only use roughly thirty percent of your available credit line at any given time.
If you tend to max out your credit cards as soon as you receive them, this could be one major area where your credit score is hurting.
Pay down some of your debt to move back into the more favorable credit utilization range. This can give you a boost to your credit score and lower your debt to income ratio, a key factor in determining your eligibility for a bad credit home loan in Georgia.
Compensating Factors
Sometimes, lenders will overlook a bad credit score if you have other compensating factors. These attributes give the lender more security in the fact that you will be able to repay the loan in a timely manner.
The easiest and most common compensating factor that a lender will ask for is a larger down payment. This could certainly put home ownership on the back burner for you, at least for a while. However, it could allow you to purchase a home while you work on your credit score as well.
They may also prefer to see a lower debt to income ratio, giving you more flexibility to pay your mortgage payments every month.
While you work on saving up for a larger down payment or to lower your debt, you can still be working on lowering your overall credit score.
I have bad credit. What do I do now?
Once you have bad credit, you need to figure out what to do about it. Taking the first steps toward working on your credit score is great, but it will require more than that to find home loans for bad credit in Georgia.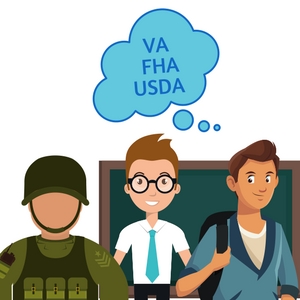 You need to know what government programs are available to you, whether you live in Atlanta, Savannah, or Athens. These programs are available statewide so you can see what's available everywhere.
FHA Loans
An FHA loan is ideal for both first-time buyers and those who have poor credit. You can purchase a Sandy Springs home with an extremely low down payment, which is one of the nicest features about this loan program.
The FHA mortgage program is sponsored by the Federal Housing Administration who backs a portion of the loans issued by private lenders under this title. This gives lenders greater peace of mind and allows them to take more risks on homeowners who aren't the ideal candidates for conventional loan products.
If you have a credit score of 580 or higher, you can qualify for a 3.5 percent down payment. Credit scores between 500 and 579 can still receive these home loans for bad credit in Georgia, but they will need a much larger down payment of ten percent.
VA Loans
Eligible service members who live in the Atlanta area or the rest of the state will want to take advantage of the VA mortgage loan.
The Department of Veterans Affairs backs a portion of the loans issued by lenders for eligible service members, allowing homeowners to buy a house with no down payment and low interest rates. These are also ideal as home loans with bad credit in Georgia because there are no minimum credit scores required.
Be sure to check with your lender to see if you could prequalify for one of these extremely advantageous loans!
USDA Loans
Do you dream of living in the country, away from the hustle and bustle of the city? You can do just that with the USDA loan program.
The tricky part is going to be finding a property that qualifies as rural in the middle of a major city like Atlanta, Savannah, Athens, or Sandy Springs.
You might have to move just outside the city limits to find an eligible property for this loan program. However, you will love the benefits of having no down payment on these houses.
These can qualify as bad credit home loans in Georgia because they are manually underwritten for individuals with low credit scores.
This means that a real person is paying attention to the details found in your unique credit history to determine if you had extenuating circumstances that led to your abysmal credit.
What If I'm Not Ready to Buy a Home?
If your credit really isn't in shape to purchase a new home right now, you can still be actively working toward the goal in this present moment.
You have two options that might afford you the opportunity to become a homeowner right now, even with poor credit: rent to own properties and purchasing a home with a cosigner.
Rent to Own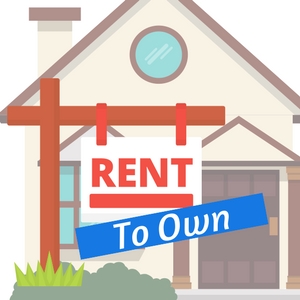 A rent to own property is exactly what it sounds like. You will find a property owner who is open to this sort of arrangement, and you can begin renting the property from them first.
You might sign a contract and pay an options fee on the property, which will be similar to a down payment. Over the course of your lease, a certain amount of money from your rent will go toward the total cost of the home.
When the lease is up, you can move forward with getting a bad credit home loan in Georgia and officially purchasing the property.
This gives you a year or two (depending on the length of your lease) to polish your credit score before you apply for a mortgage. In most cases, this should be enough time to make a great deal of progress toward improving your credit score.
Purchasing a Home with a Cosigner
Do you have a friend or family member that has excellent credit and is willing to help out? You can list them as a cosigner on your loan, allowing their credit to be used to determine borrower eligibility for the loan itself. An excellent credit score could be the boost you need to qualify for a home loan.
Keep in mind that everything you do will now directly affect their credit score. If you miss payments, the lender has the right to pursue financial compensation from your cosigner as well.
This might make friends and family members hesitant to become your cosigner if you have a long history of missing payments and being financially irresponsible.
Georgia Programs for Homeownership
The state of Georgia has a number of resources available to help issue bad credit home loans in Georgia to those who qualify.
Some of these organizations are designed to help you find more affordable housing while others may offer down payment assistance and financial education. Find out more about what programs might be available to you below.
Georgia Dream Home Loans
This specific home loan program is available to first-time buyers, those who have not owned a home in three years, or families who purchase a home in certain areas.
They are all subject to maximum income limits and asset limits, as well as maximum house prices based on the county.
The major benefit to the Dream Home program is that borrowers only need to contribute $1,000 to the purchase. Everyone could qualify for down payment assistance ranging from $5,000 to $7,500.
Home buyer counseling is necessary to obtain this financing.
HUD Counseling
You might benefit from having some expert advice and education on homeownership before you move forward with new bad credit home loans in Georgia.
You can reach out to the Department of Housing and Urban Development (HUD) for more information on the resources and counseling agencies available in your area.
Conclusion
You don't have to give up on the dream of homeownership just yet with these bad credit home loans in Georgia so readily available. You might want to hold off until you can raise your credit score and receive more favorable terms, but you can start talking to a lender now to see what you qualify for. Ask around to find out what specific programs and opportunities might be available based on your circumstances.
Bad Credit Home Loans in Georgia FAQs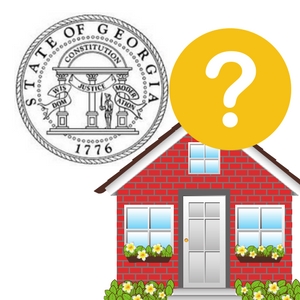 Am I able to get mobile home loans in Georgia?
Yes, you can get mobile home loans in Georgia using the FHA loan or the VA home loan.
I'm a first-time buyer in Georgia with bad credit. Can I still get a home loan?
While bad credit home loans aren't guaranteed, there are a number of programs you might still qualify for. You may need more compensating factors such as a larger down payment.
What home loans are offered to first responders in Georgia?
We have another article on this topic which you can read here.