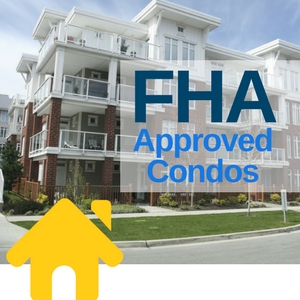 Many homeowners love the idea of having a maintenance-free property with all of the amenities found in an apartment complex.
Condominiums are an excellent way to combine the best of both worlds, but can you buy a condo with an FHA loan? You can definitely take advantage of all the benefits of this loan and purchase an approved condo all at the same time.
The trick is knowing exactly how to find these properties and learning which ones are FHA approved condos.
Get Pre Qualified for FHA Condos Today – Click Here.
The FHA loan program is sponsored by the Federal Housing Administration in conjunction with private lenders.
The federal government offers to back a certain portion of every mortgage to grant more peace of mind to lenders who might issue financing to first-time home buyers, people with poor credit, or those with no credit at all.
This opens the door for many people to purchase a property even if they aren't ideal candidates for a conventional loan.
This program comes with lots of benefits for prospective buyers. Most notably, you have a much lower down payment compared to the typical twenty percent requested with a conventional loan.
If you have a credit score of 580 or higher, you could qualify for a down payment of just 3.5 percent.
All of this makes it more likely than ever that you could purchase one of the many FHA approved condos for sale. You only have to know where to look to find a property that meets the requirements.
What are FHA Approved Condos?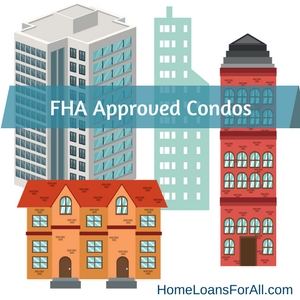 Not all condominiums and complexes will qualify for the FHA loan. This is sometimes where home buyers become caught up with the financing because they fall in love with an area that isn't already approved.
Familiarize yourself with the eligibility requirements and where you can go to find FHA approved condos for sale before you get started.
Eligibility Requirements
There are some very specific criteria for a complex to qualify as FHA approved condos. Many of these standards are put in place to protect the buyer from purchasing a home in a complex that might not bode well for the resale value of the property.
Home buyers should desire to stay within the boundaries of these eligibility requirements in order to protect their own financial interests in the years ahead.
Here are a few of the eligibility requirements you can expect to face when searching for FHA approved condos for sale:
Must contain at least two units
Detached or semi-detached units
Can be row houses or manufactured homes
May be walk-ups, mid-rises, or high-rises
May or may not have an elevator
Project Eligibility Requirements
Beyond these basic requirements, you might also find eligibility criteria that are a little stricter and apply to the project or complex itself. Some of the additional criteria here include:
Property must be primarily residential with more than 50 percent being used as homes
Owner-occupants must own at least 50 percent of the properties
No more than 15 percent of the units can be behind on their payments for more than sixty days
No more than 50 percent of the units can have FHA loans in one complex
In addition to the rules about ownership and residency for each unit, the complex must also abide by certain rules.
For example, they must have at least ten percent of their budgeted income in a reserve account in order to cover insurance deductibles and repairs or replacements for the coming two years.
All complexes must also have the appropriate type of insurance, including blanket, general liability, and a fidelity bond. Flood insurance might also be required depending on the location.
Leasing is another issue that will come up when searching for FHA approved condos. The HOA at the complex must allow you to lease the unit if you choose to, and you must be allowed to select any tenant you would like.
You should be able to lease the property whenever you choose to without any residency requirements on the property first. They may not allow leases for less than thirty-day periods.
The Board of Directors at the HOA also cannot force you to run background checks, credit checks, or a screening process on a new tenant even though you may choose to do so on your own.
How Can I Find FHA Approved Condos?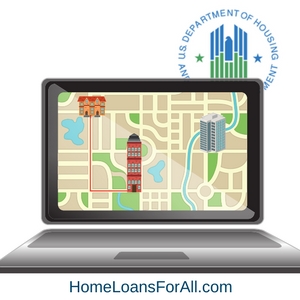 In order to find one of these FHA approved condos, you will need to either work with a real estate agent or search on the HUD website. A real estate agent should be familiar with the local condos in your area that qualify for FHA financing.
If you don't want to do much of the work and research on your own, this is definitely a great way to find what you need.
Alternatively, you can use the HUD website to search for condos that bear the HUD FHA approved condos label. This site allows you to search for a specific project or simply to view all of the eligible properties in your area. You can filter by city, zip code, county, and more.
All you need to do is change the status to approved to fund the HUD FHA approved condos.
From here, you can click on the links to find more information on each complex and condo. All of the relevant communities will be directly at your fingertips.
FHA Approved Condo Advantages
Why would you want to opt for a condo instead of a typical single-family detached home? There are a lot of reasons why homeowners are more likely to choose this type of property for their long-term home. Here are a few of the most popular reasons you might consider purchasing an FHA approved condo:
No maintenance or repairs on the condo
No yard work
Predictable fees work easily into your budget
More affordable than many single-family homes
Amenities like a pool and a gym right on-site
Entertainment options
FHA Approved Condo Disadvantages
You will have to weigh whether the advantages outweigh the disadvantages before you make the move. As in any type of home, you are bound to have a few things that you might not care for about the property.
Condos tend to have more disadvantages than a single-family home because they do have a stricter HOA, but you aren't responsible for the maintenance or repairs on your home. Because of this, some of the restrictions make complete sense.
The primary disadvantage of choosing a condo is the additional fee you might experience. The cost of the amenities might add up, even if you don't really use them.
The association fees can even be high, contributing a much higher out of pocket cost each month even though your condo purchase was cheaper.
Other disadvantages to choosing a condo include:
Less privacy
Repairs may not be made in a timely manner
Smaller square footages
Limited parking options
Pet restrictions
Are FHA Approved Condos for First Time Buyers?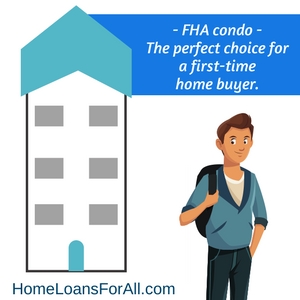 FHA approved condos are ideal for first-time buyers. The FHA mortgage program is ideal because it features low interest rates, looser credit requirements, and a much lower down payment than traditional options.
When you combine those features with the low maintenance required for a condo and its low overall market value, you get a great combination that could be the perfect choice for a first-time home buyer.
What are the Credit Guidelines for FHA Approved Condos?
The FHA mortgage program does have some requirements that prospective borrowers will need to meet prior to receiving this loan. Your credit score is one of the most significant hurdles that many homeowners will have to deal with prior to getting financing for one of these FHA approved projects.
There are two different minimum credit scores depending on how you hope to use this mortgage.
Most individuals want to take advantage of the lowest possible down payment. With an FHA mortgage, you might face only a 3.5 percent down payment if you have a credit score of 580 or higher.
Do you need bad credit home loans? You can still purchase a condo with the FHA mortgage program even if your credit score is lower than 580. Be prepared to put down a much larger down payment of ten percent if you have a credit score between 500 and 579.
What is MIP?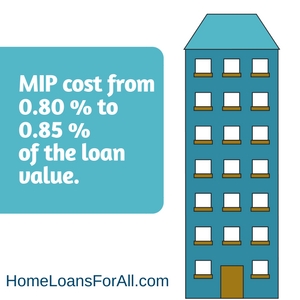 All FHA loans come standard with your mortgage insurance premium, often abbreviated as MIP. This monthly fee is very similar to PMI and it helps to protect the lender in the event that you default on the loan.
Most conventional mortgages allow you to waive the mortgage insurance once you build up 20 percent equity in your property. However, this isn't the case with the FHA loan.
If you take advantage of the 3.5 percent down payment, you will have MIP for the entire duration of your loan. This is one of the major drawbacks to this type of loan because it can add up to thousands of dollars over the course of your loan term.
Homeowners who put down at least ten percent of the value of the home have the option to remove their mortgage insurance premium after eleven years.
This could be a major plus for families who have poor credit and need to place a higher down payment on the property.
Keep in mind that you could put down a larger down payment to avoid some of the unnecessary cost of the MIP even if you don't have poor credit right now.
The cost of your MIP will vary from 0.80 percent of the loan value to 0.85 percent of the loan value.
Frequently Asked Questions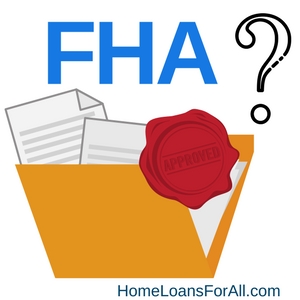 What are the FHA mortgage rates for condos?
There are no set FHA mortgage rates for condos or any other type of property. The interest rates on this loan program will be set by the lender based on economic indicators, your credit score, the loan amount, and more. Be sure to check with your lender to view today's FHA interest rates.
Do condos qualify for FHA loans?
Yes, some condo complexes do qualify for FHA loans. Be sure to check with your real estate agent or the HUD approved listings to determine whether a complex is considered to have FHA approved condos.
How can I find FHA approved condos?
You can find FHA approved condos by working with a real estate professional or searching on the HUD website here.
Conclusion
You can save a lot of money by purchasing one of these eligible FHA approved condos. It can cut back on the amount of maintenance you need to do and put far more amenities right at your fingertips.
Don't overlook all of the benefits and cost savings you could have from opting for an FHA loan on one of these easy-to-maintain properties instead of a single-family residence.
FHA Approved Condos Additional Resources