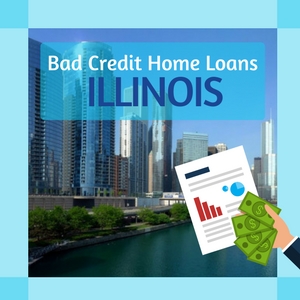 Everyone dreams of owning a home, but if you have bad credit, that dream can sometimes feel like a nightmare. It's easy to get discouraged, but you shouldn't, because there are plenty of ways to get a home loan in Illinois even with bad credit.
The first thing you need to understand to get a loan with bad credit is what a lender looks for when they approve a loan. The first and most important consideration is your FICO credit score. It is an approximate measure of how good you are at paying back your debts and loans.
If you have excessive debts or miss payments, you'll have a low credit score, but if you're consistently paying your bills and don't use all of your credit lines you'll have a higher score.
Get Pre Qualified for An Illinois Low Credit Home Loan Today.
The second essential consideration that determines whether or not you get a loan is your debt-to-income ratio. This number is a measure of how much money to owe to various organizations compared to how much money you make from your job or jobs.
Most lenders like to see your debt take up no more than forty percent of your gross income.
What do you do if you have bad credit and are looking for a house in Illinois? There's plenty of options, and in this article, we'll tell you all about them.
How To Buy A House In Illinois With Bad Credit
If your credit score drops below 550 it can be difficult to secure a home loan in Illinois. Rebuilding your credit is always a possibility, but it can also be time-consuming, and sometimes you need a place to live right now.
Fortunately, there are several options available which we will discuss in this article for securing a place to live with bad credit. We will cover rent-to-own housing, finding a co-signer, or seeking out one of the government programs that help people with bad credit find a place to live.
Government Programs for Bad Credit in Illinois
IHDA 1stHomeIllinois Loan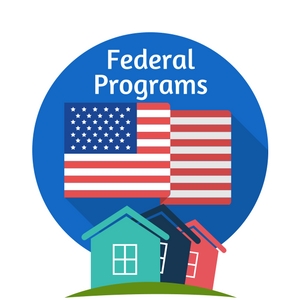 The Illinois Housing Development Authority is a self-supporting state agency whose board members are appointed by the Governor. It finances affordable housing throughout the state of Illinois in order to help low and moderate-income people afford mortgages.
Most of their loans require a credit score of 640 in exchange for much lower or deferred down payments.
However, the 1stHomeIllinois home loan program is specifically designed for first-time homebuyers, veterans, or anyone who hasn't owned a home in the last three years.
This type of loan combines a 30-year fixed-rate mortgage with a $7,500 down payment assistance grant and has much more lenient credit requirements.
Unfortunately, this program is only available in Boone, Cook, DeKalb, Fulton, Kane, Marion, McHenry, St. Clair, Will, or Winnebago counties. Lucky you to live in those places!
Federal Programs
In addition to the assistance programs put in place by the IHDA, the federal government has tools in place that help mortgage seekers acquire home loans in Illinois with bad credit.
FHA Loans
FHA loans can be found at most private money lenders or banks and are the most popular type of mortgage in the country.
These types of loans are insured by the Federal Housing Administration, an agency of the United States government. They promise to pay back the lender if you are unable to make your payments. And they are interested in your housing. Happy housed families boost the economy!
Because their investment is insured, lenders have much lower requirements for FHA loans than they do for conventional mortgages, including lower credit requirements, which makes them ideal
Illinois loans for bad credit.
VA Loans
If you are a service member or veteran, you might be eligible for a VA loan. VA is a federal program that waives the private mortgage insurance and an initial down payment on a home loan, which will likely save you thousands of dollars on the full price of the home.
VA loans also have the benefit of not having a minimum credit score requirement, which makes them a good way to get a home loan with bad credit.
Rent To Own Options in Illinois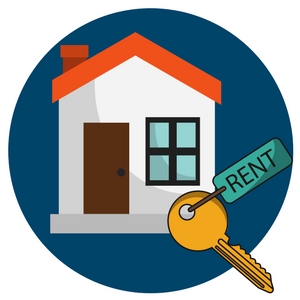 If you're not ready or unable to secure a home at this time, either. Maybe, your credit is too bad or because you're otherwise ineligible for any of the programs above, you might consider a rent-to-own situation.
In a rent-to-own contract, a portion of your monthly rent payment is put towards the principal of the home. So, you will have a place to live while you take the time to save up for the full purchase and/or repair your credit.
Once the lease is up, you will be given the option to purchase the home outright. This will require securing another home loan from another moneylender, but this is Cosigner on a Home Loan
Cosigner
If you have a friend or a family member with good credit who's willing to help you out, they can become a cosigner on your home loan.
This allows you to apply for a loan as though your credit score was the same as the cosigner's, which gives you better terms and a better chance of getting accepted.
However, it also means that your cosigner takes on all the risk of you defaulting on the loan, so make sure you both understand the conditions of the deal before signing.
First Time Buyers In Illinois With Bad Credit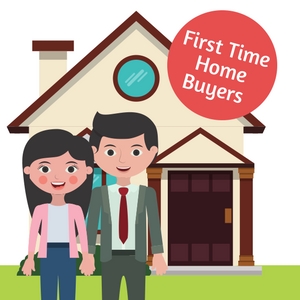 First-time homebuyers in Illinois usually prefer either the IHDA 1stHomeIllinois loan option or the FHA loan. Both can and will help you secure your first loan even if you have bad credit. If your credit is 580, your down payment on an FHA loan will only be 3.5 % in most cases.
If your credit is lower than that (usually there's a minimum cutoff of 500), the down payment will be slightly higher, but still lower than that of a conventional loan.
You may also be able to make up for even worse credit with alternative forms of credit, like proof that you regularly pay your utility or phone bills.
Bad Credit Home Loans In Illinois After Bankruptcy
When your house is foreclosed upon or you file for bankruptcy, it can cause major damage to your credit score and can greatly impact your ability to get a second home loan in the future. But bankruptcy doesn't have to be the end.
Conventional mortgages usually require a seven-year waiting period after filing for bankruptcy before you can apply for a new loan. FHA mortgages only have a three-year waiting period and VA home loans only require two.
Best of all, if you take time to rebuild your credit during the waiting years, you will get even better terms on your loan once the waiting period has ended.
Assistance Available In Illinois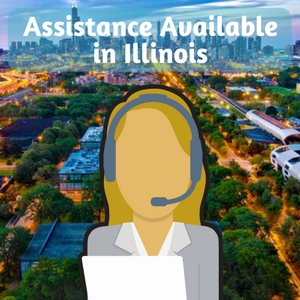 There are many different kinds of assistance available to the prospective home buyer with bad credit in Illinois.
The Department of Housing Preservation and Development and HUD-approved counseling are good places to get answers and to find advice on securing a home loan. Another useful resource that can help you make payments on a potential property is the
Homestead Tax Credit
A Homestead tax exemption lets you withhold a certain amount of money (sometimes a dollar amount, sometimes a percentage of the house's total value) from your property taxes if you live in a home that you are paying off. People who are eligible for the homestead tax credit in Illinois will save up to $7000 in Cook County and up to $6,000 in all other counties.
How To Improve Your Credit Score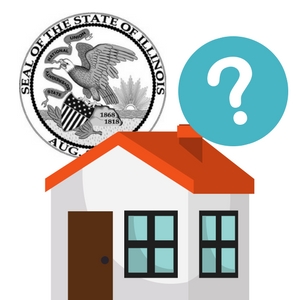 Fixing your credit score takes a lot of time and effort, especially if you've had to foreclose on a house or file for bankruptcy in the past. The first thing you have to do to fix your score is to pay every bill on time every month. It sounds terrifying but there is nothing supernatural in that. You can do this!
This shows potential lenders that you have a good grasp of your finances and that you are a safe, reliable investment who will allow them to make their money back.
The second thing you have to do is to start paying off some of your existing debts. This has two important effects.
Firstly, it improves your credit score.
Secondly, it improves your debt-to-income ratio, which is the other major thing that lenders look at when deciding whether or not to approve a loan application.
Above all, make sure that your credit repair efforts are consistent. Do what you can to pay your bills and debts every month. And use an app to keep track of your credit score to see how well the improvements are working.
Conclusion
We named our site "Home Loans For All" because we truly believe that everyone deserves to live in a house of their own. We truly believe that this is something everyone can achieve.
Be consistent with improving your credit score and take advantage of some of the programs we've described above, and you'll be able to secure a loan no matter what your credit currently looks like. Trust us – the home of your dreams is about to become a reality.
Additional Resources