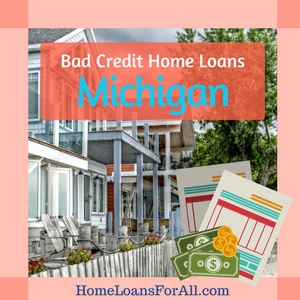 We all dream of owning a house one day. Here, at Home Loans For All, we want to help you make that dream a reality. However, most mortgages require high credit scores. Everybody knows that when your credit is bad, the homeownership dream can feel utterly unattainable. Don't worry though, and don't give up! In this article, we will show, there are plenty of bad credit home loans in Michigan available no matter what your FICO score looks like.
We'll look at government programs that are designed to help you secure a bad credit home loan, as well as alternatives like rent to own. But first, it's important to understand the factors that go into the decision to accept or reject a person's mortgage application.
We Help You Qualify For A Low Credit Michigan Home Loan
Fill Out The Form Below To Get Help Today!

The first and most important factor for securing a home loan is, of course, your FICO credit score. Your credit score is determined by your history of paying your utility, credit card, and phone bills. Also, the history of existing debts (including student loans, car payments, and the like) are important for the score. If you regularly make payments and don't use all your lines of credit, you will have a high credit score. If that is not the case, your credit score will drop to a lower rating.
The second important factor is your debt-to-income ratio. It is a measure of all the debts you owe compared to the amount of income you make from your job(s). Usually, lenders want to see DTI = 40 percent of your gross income.
Do you have low credit or a high debt-to-income ratio? There's still plenty of options for you in the state of Michigan.
How To Buy A House In MI With Bad Credit
Poor credit score can take a long time to rebuild. There are many paths you can take. The first one is a series of government programs that help those with bad credit buy a house.
You can also begin rebuilding your credit by following our article here.
And if you're looking for home help as a single mother in Michigan, start with our other article here.
Government Programs
MI Home Loan
The Michigan State Housing Development Authority, or MSHDA, offers a couple of homebuyer assistance programs with lower credit requirements than a conventional loan. The first is the MI Home Loan, which is a fixed-rate 30-year mortgage with a minimum credit requirement of 640. The second is the MI Home Loan Flex. It is available for first-time and repeat homebuyers statewide; and it doesn't require all adults who intend to live in the home to qualify for a mortgage. However, this flexibility comes with a slightly higher credit requirement of 660.
Looking for help specific to the City of Detroit? Click here!
Mortgage Credit Certification Program
Both of the MI Home Loan options have lower credit requirements than a conventional loan. That's why Michigan also offers the Mortgage Credit Certificate program. It allows first-time homebuyers to credit their mortgage payments to offset their tax bills. Paying your bills in this way can lower your debts and help improve your credit rating.
Federal Programs
If the requirements for the Michigan state programs are still too steep, don't despair! Bad credit home loan programs are offered at the federal level, too, often with more leniency than the state programs:
FHA Loans
FHA loans are insured by the Federal Housing Administration, a branch of the federal government. These mortgages are still given out by private lenders, but because the money is insured the banks feel much more comfortable approving applications they might otherwise reject outright. This program has a very low down payment of just 3.5 percent, though it might be higher if you have credit scores lower than 580. However, lenders do not set a minimum credit score on these loans which makes them ideal for bad credit home loans in Michigan.
VA Loans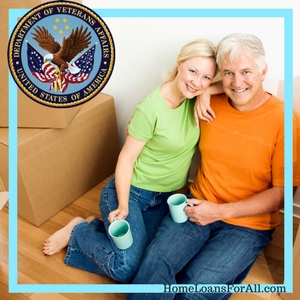 The government provides VA loans to eligible service members and veterans of the armed forces. If you're in a position to take advantage of this program, you should do so. Such privileges as no down payment and the waiving of private mortgage insurance, saving thousands of dollars on a loan don't come from nowhere. And like the FHA program, there is no minimum credit requirement for a VA loan.
USDA Loans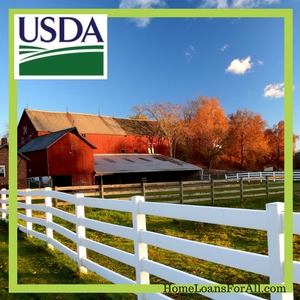 Rural homes may qualify for a loan through the United States Department of Agriculture, which can be underwritten manually by the lender and made into a bad credit home loan in Michigan.
Rent To Own Options in Michigan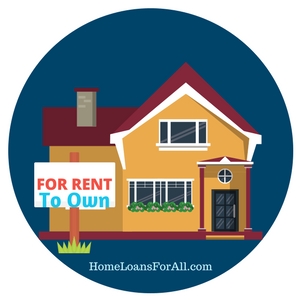 Maybe you're not ready or not eligible to buy a home yet. In this case, why not rent for now and take out the option to buy the property later? If you can find a rent-to-own property in Michigan, you can sign a contract with a potential options fee, which you will pay similarly to a down payment.
Then, as you're paying off the lease, a portion of your monthly rent payments will be applied to the principal of the home. Once the lease is up, you will have the opportunity to buy the house outright if you want. This will require you to find another private lender and finalize financing for the home, but the fact that you can live in the property while you're making the down payment gives you time to repair your credit and ask for more favorable terms.
Cosigner on a Home Loan
If there's no way to get your credit high enough for a home loan and you don't want to rent, there's still hope – you can get a friend or family member to cosign your loan. This means that lenders will treat your application as though you had the same credit score as the cosigner, granting you more favorable terms. However, this is a major commitment for the cosigner to make so make sure that you can afford the home and that you won't end up damaging their credit as well as your own.
First Time Home Buyer Programs in Michigan with Bad Credit
If you're a first-time buyer in Michigan and you have bad credit, we recommend taking a look at the FHA home loan program. FHA home loans can make the dream of homeownership a reality for first-time low income Michigan buyers who haven't saved up for a down payment and who might have bad credit.
If you have credit as low as 580, you will only have to pay for a 3.5 percent down payment. Credit scores lower than 580 will have to either provide alternative forms of credit (such as proof of regular bill payments) or will have a slightly higher down payment, usually around 10 percent, which is still only half of the 20 percent down payment required by a conventional mortgage.
Bad Credit Home Loans In Michigan After Bankruptcy
If you miss a mortgage payment, your house might be foreclosed upon or you might have to file for bankruptcy. Either option will have a major impact on your credit and on your ability to finance a future home. Conventional financing will require you to wait seven years between filing for bankruptcy and applying for a new mortgage.
However, even in this case, there are options for securing bad credit home loans in Michigan, as many of the federal programs offer much shorter waiting periods. An FHA loan, for example, only requires a three-year waiting period, while VA loans require only two years.
Take steps to rebuild your credit while you wait. Thus, you will be able to get much more favorable terms on a home loan once the waiting period is over.
Assistance Available In Michigan
This article is a good start, but you shouldn't let it be the end of the advice you seek when buying a new home. A HUD-approved housing counseling agency and the Michigan State Housing Development Authority are available to answer questions and help you take the first steps toward homeownership. Consider contacting these agencies if you have questions about acquiring a new mortgage in the state of Michigan.
Homestead Tax Credit
The homestead property tax credit can help make a home more affordable in the future by allowing you to pay fewer taxes if you are a Michigan homeowner or renter and you meet the requirements. You can learn more about how this exemption works in Michigan here.
How To Improve Your Credit Score
Repairing your credit score can be a painstaking and slow process, but it is possible. The first thing you need to do is to simply start paying your bills on time every month. This demonstrates that you are a responsible debtor and a stable financial investment, which signals to a moneylender that if they agree to give you a home loan they will get their money back.
The second step is to start paying back your existing debts and lower your overall credit utilization. This will improve your FICO score AND lower your debt-to-income ratio. This will allow you to more easily secure a Michigan bad credit home loan.
Conclusion
Our website's name and our website's missions are one and the same: Home Loans For All. If you have bad credit, you might think that that mission doesn't include you. But that is simply not the case. Homeownership can easily be a reality for everyone, and with our help, you can find a home loan in Michigan even with bad credit.