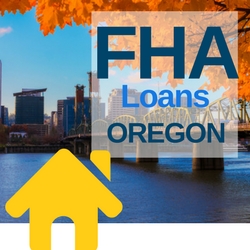 Buying a home can be confusing and scary process with an endless list of items to do. Of all the pieces that go into buying a home, none is quite like the mortgage. With a range of different mortgage options, it can be difficult to decide which option is best. One such option is the FHA loan, specifically the FHA loan in Oregon. While the FHA loan comes with its own list of things to keep in mind, in many cases it is the best choice for home buyers.
This article is intended as an overview for anyone considering taking on a FHA loan in Oregon. It will touch on the key points to understand when considering a FHA loan, as well as the pros and cons of taking one out, and the process that is involved in securing one.
Get pre-qualified for a FHA Loan in Oregon Today!
What is an Oregon FHA Loan?
A FHA loan in Oregon is a mortgage that is insured by the Federal Housing Administration (FHA). What separates this type of mortgage from a more traditional one is the lower down payment, along with less strict credit requirements. In many cases, the down payment required is only 3.5%, making it the perfect choice for those who don't have the more standard 20%.
Different Types of FHA Loans in Oregon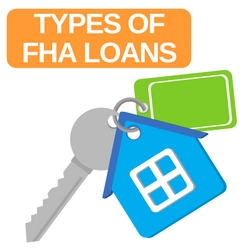 During the course of shopping for loans several recurring terms will likely come up.
Fixed-Rate FHA Loan
A fixed rate mortgage is one where the interest rate does not fluctuate. It won't get any lower, but it won't go up. This means monthly payments will remain the same throughout the loan term, making it very easy to budget. This makes it an attractive choice for many borrowers.
30 Year FHA Loan
This is the most popular term for mortgages and FHA loans. A 30 year loan simply means that re-payment of this loan will take place over the next 30 years. Compared with another popular loan term of 15 years, a 30 year mortgage gives twice as much time to pay off. Keep in mind though that during those extra years the loan will incur additional interest charges making the total cost of the loan larger.
In addition to the above, there are other options that are available for FHA loans. These include ARM loans, hybrid, or a balloon mortgage.
Advantages of an FHA Loan in Oregon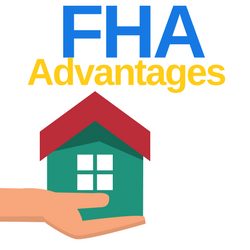 The main benefits of the FHA loans are its low down payment and low, at least in comparison to other mortgages, credit requirements.
To start, banks are very motivated to approve these types of loans, which is evident in the fairly loose requirements. For people who may have been denied a mortgage loan in the past, have less than good credit, or lack a large down payment, an FHA loan in Oregon is an attractive choice. Due to the government backing and funding requirements, banks are much more likely to approve these types of loans.
The small down payment also makes them very attractive for first time home buyers. Traditional mortgages typically look for around 20% down payment, which can be difficult for many to come up with. This is especially the case for first time home buyers who lack any sort of home equity to negotiate with. FHA loans however, only need 3.5%! This allows a much wider range of people to apply for and be approved for this type of loan.
Disadvantages of an FHA Loan in Oregon
While there's definitely some attractive positives to taking one, FHA loans do have some cons to keep in mind when considering getting one. This is mainly in the form of additional fees owed to secure the loan. At the beginning of the loan term there is an upfront funding fee of, at the time of writing, 1.75% of the total value of the loan. This amount can be working into closing costs however.
In addition to the upfront fee, there is also an annual fee broken into 12 monthly payments. This mortgage insurance is required to be carried for the lifetime of the loan. This too is calculated as a percentage of the total loan amount.
What Properties Qualify?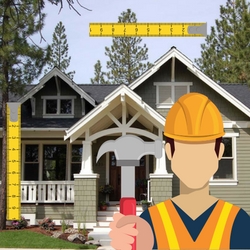 Not all properties are eligible for a FHA loan in Oregon, and there are additionally some requirements all properties need to meet. To start, FHA loans are primarily intended for those who intended to occupy the property in question. Therefore, they typically cannot be used for things like vacation, rental, or investment properties.
There's also minimum property standards that need to be met before the loan is approved. Some items that a property will look for are:
● Asbestos
● Contaminated Soil
● Roofing expected to last for 2+ more years
● Located in an area of excessive noise
● Working bathroom with sink, toilet, and shower
● Structural soundness
This is just a short list of some of the items an inspector will look for. The housing department has put together a full list that goes into more depth on what disqualifies a property. If any issues are found, they will have to be fixed before the loan will be approved.
FHA Loan Limits Oregon
Another caveat of FHA loans is the limits imposed on how much can be borrowed. Each year, the max borrow amount is adjusted based on media home prices. This amount also varied for different residence types, and how many families are occupying a dwelling. A two family, duplex style home has a higher allowance than a single family home. Most buyers however, fall into the "One-Family" designation.
Currently, the range for "One-Family" dwellings ranges from roughly 275-408k. These values are based on county, so where a house is located can drastically affect the loan amount available. As noted above, this range is subject to change, so potential buyers should check the FHA website to get an updated look at the limits.
Credit Score
As with any type of loan, credit score is a major consideration when looking to get a FHA mortgage. For the standard 3.5% down payment, a credit score of 580+ is required. Those below this are not automatically disqualified, although additional conditions may apply.
The primary way to get one with a lower credit score is to offer a higher down payment. Typically, for those < 580, a down payment of 10% is required to offset the additional risk. They may also be subject to higher interest rates. They can also attempt to use alternative credit such as utility bills to prove credit worthiness. This is at the discretion of the lender however, so plan to call ahead.
FHA loan Requirements in Oregon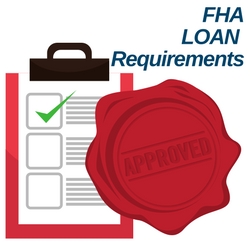 While easier to get from a credit perspective, there are a number of additional FHA loan requirements in Oregon for securing a FHA loan. Some of these are unique to this type of loan, and may not be required for a traditional mortgage. Here is the list of requirements for those taking out a FHA loan:
● 3.5% down payment (potentially more for bad credit borrowers)
● Credit rating of 580+ (may be lower in certain cases)
● Steady employment history, usually at least 2 years
● Must be for a primary residence
● Property must be appraised and assessed by a licensed inspector
In addition, borrowers are also required to have debt to income ratios in an acceptable range. For front-end this is less than 31%, and back-end less than 41%. Finally, any bankruptcies or foreclosures should be 2-3 years in the past. In the time since, the borrower should have attempted re-established their credit.
How Do You Apply?
The first step to applying for any type of loan is to get your numbers in order. Make sure that your credit score is in the expected range and come up with budget estimates that keep your debt to income ratios acceptable.
Once all that is in order the next step is to find a lender that is approved to give out FHA backed loans. The FHA website has a handy tool for finding FHA lenders in Oregon that are approved. It does pay to shop around a bit as not all lenders will offer the same interest rates.
Once you've determined a reputable lender, you'll be required to submit various documents that will verify things like employment, income, and credit. These documents include:
● W-2 from the last two years
● Tax documents
● Bank statements
● Proof of income
● Address of past residences
● Information on past employers
This information is then used to determine if you are eligible for a FHA loan in Oregon. Once you've gone through the approval process you'll need to have the home inspected as mentioned above. This inspection must be ordered by the lender, and the inspection must pass, or issues must be fixed, in order to secure the loan.
What Are The FHA Loan Rates In Oregon?
The interest rates for FHA loans can change daily, so check with a lender to determine the current rate being charged. FHA lenders in Oregon do have the ability to charge their own rates, so it's very likely that two lenders for the same loan will have different interest rates. In fact, many times the rate is up for negotiation, so don't be afraid to ask your lender to go lower on the rate or match a competitor.
Rate Lock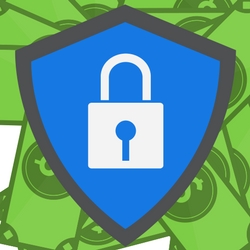 Once a lender has committed to writing a loan, they'll provide the borrower with what is know as a rate lock. This will usually last from 30-45 days, but can last longer at the discretion of the lender. A rate lock simply locks in the interest rate at its current value and prevents it from moving with the market. Many lenders will also allow borrowers to pay to extend the length of the rate lock.
Keep in mind though, rate lock is a double edged sword. While it will keep your interest rate from getting any higher, it will also keep if from going lower.
Apply for your FHA Loan in Oregon Today!
FHA Loan in Oregon FAQs
1. Do You Have To Be a First Time Home Buyer To Qualify?
No, FHA loans are open to anyone who meets the requirements. Weighting the pros and cons can help you decided whether to go with FHA loan or a traditional mortgage.
2.What Is The Maximum Income Limit for FHA Loans?
There is no maximum income, if you meet the requirements you are eligible to apply for a FHA loan in Oregon. Keep in mind though, for higher income families that a traditional mortgage is likely to be cheaper over the life of the loan if they can supply a larger down payment.
3.Can you Refinance a FHA Loan?
Yes you can refinance into another FHA loan (called a streamline refinance) or into a traditional loan. Both options have their own set of pros and cons, so it's important to understand each before making a decision.
Mortgages are one of the most confusing parts of buying a home, but hopefully this article has helped you decide whether a FHA loan in Oregon is the right choice. While certainly attractive on the surface, there are pros and cons to consider before diving in. Making sure you understand the full process is the best step to take to get the best deal when buying a new home!