What is a Missouri VA loan?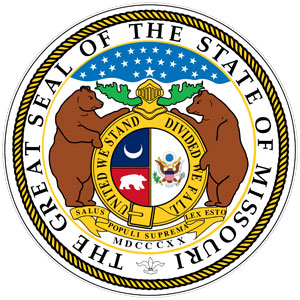 Applying for a VA loan in Missouri often has the most favorable terms and conditions. In fact, this program has the potential to save Missouri homeowners thousands of dollars.
Navigating through all of the financing options available for prospective home buyers can be overwhelming.
You should understand all of the benefits associated with a VA loan in Missouri to ensure that you receive the best possible financing.
We Specialize in Helping Veterans find Home Loans – Pre Qualify Today Click Here.
The VA loan program allows veterans and service members to receive better terms from their lenders. A private lender issues the financing with a small guarantee from the Department of Veterans Affairs on the overall loan value.
This makes lenders more likely to give out favorable terms and to approve individuals who may not qualify for traditional mortgage programs.
VA Loan in Missouri Benefits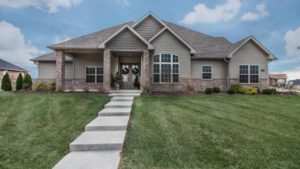 The benefits of receiving a VA loan in Missouri can save potential home buyers thousands of dollars in unnecessary fees. Find out the most advantageous parts of this loan program below.
No Down Payment
The largest upfront cost associated with purchasing a new home is your down payment. Traditional financing often requires a twenty percent down payment.
This could mean waiting a few years to purchase a home while you scrape together a large enough savings account.
With a VA loan in Missouri, home buyers are not necessarily required to come up with a down payment. This savings alone is what makes the program so appealing to potential buyers.
No Private Mortgage Insurance
When you purchase a home with little to no down payment, most lenders will require you to carry private mortgage insurance. This monthly fee usually equals 0.3 percent to 1.5 percent of the loan value each year.
It represents a significant cost to homeowners each month and may limit what sort of housing they can afford. A VA loan in Missouri does not require private mortgage insurance, which represents yet another source of savings.
No Penalty for Early Payoff
Some families dream of being debt-free and are willing to work hard to make that dream a reality. Paying off a mortgage early eliminates some of the cost associated with interest rates, but the fine print dictates what sort of penalties you will face for this. With a VA loan in Missouri, you won't face any penalties or fees for choosing to pay off your loan early.
Loan Assistance Programs
The ultimate goal for VA loans is to make homeownership affordable for all individuals and families. If you are struggling with financial hardship and may be facing foreclosure, there are trained loan experts available to assist you through the Department of Veterans Affairs.
They can help to connect you with resources to prevent you from losing your home.
Eligibility
How can you qualify for a VA loan in Missouri? You must obtain a Certificate of Eligibility for meeting the service requirements set out by the government. The service requirements will vary based on your dates of service, the branch you served in, and your enlistment dates.
Surviving spouses may also qualify for a VA loan in Missouri if they meet the eligibility requirements.
You can find more information regarding the criteria for a Certificate of Eligibility here.
From there, you will need to find a property that qualifies for financing with a military mortgage. Single-family homes, condominiums in a VA-approved project, and manufactured homes with lots will all qualify. New construction homes are also allowed, and you can use a VA loan in Missouri to build your own home.
Some people may be interested in using VA loans to purchase and remodel a new property at the same time. The financing could also be used to install energy efficient upgrades or improvements to an existing property.
VA loans can be used to refinance your current home. This allows you to take advantage of lower VA loan rates in Missouri without selling your current property. Over the duration of your loan, this savvy move could save you thousands of dollars in interest.
Loan Limits by County in Missouri

The amount of financing you receive in a VA loan is subject to approval by your lender. The final decision will be made based on your credit score, income level, debt-to-income ratio, and other factors. However, there are also VA loan limits in Missouri.
These loan limits are the maximum amount that can be borrowed for a home without making a down payment. Technically, there are no maximum loan amounts for this program but you will be required to come up with a down payment for homes in excess of the VA loan limits in Missouri.
The specific loan limit often varies by county with higher limits in areas that see significant increases in the cost of living. However, the VA loan limits in Missouri are all equal at $453,100 in every county.
Regional Loan Centers
There are eight regional loan centers available to offer assistance to veterans who want additional information about the VA loan program. You can connect with trained representatives who can answer questions regarding your eligibility, the application process, and how to get started with receiving a VA loan in Missouri.
This is also an ideal contact for homeowners who feel they may be facing foreclosure. A regional loan center can often connect you with available resources that could prevent this from occurring.
In Missouri, you would need to contact the regional loan center located in St. Paul.
Missouri Home Prices
Making sure you can pay the monthly mortgage payments on your new home is essential before you sign on the dotted line.
Take the time to research the real estate market in your state, as well as the specific prices of homes in your desired area. This can help you to make the decision about whether homeownership is truly affordable for you right now.
The median list price of homes in Missouri is currently at $165,900 with a square foot price of $106.
To compare it with two major cities, you can see the median list price for both Kansas City and St. Louis below:
Kansas City: $184,450 with square foot price of $119
St. Louis: $144,900 with square foot price of $117
Regional Benefit Offices
Contact the regional benefit office in your area if you have any questions about the VA loan program in Missouri. They may also have information regarding additional resources available in your area.
St. Louis Regional Benefit Office
9700 Page Avenue
St. Louis, MO 63132
FAQs

I have bad credit. Can I get a VA loan in Missouri?
Yes, you can still qualify for a VA loan in Missouri with a low credit score. You will need to do additional research to find a lender who is willing to issue loans to individuals with bad credit. There are no minimum credit score requirements for this loan program though. If you can find a lender to issue the loan, the federal government will still guarantee your financing.
You may face higher VA loan rates in Missouri if you have bad credit.
Can a surviving spouse receive a VA loan in Missouri?
Yes, a surviving spouse who meets the eligibility requirements can receive a VA loan in Missouri. You must be either un-remarried or remarried past the age of 57 and after December 6, 2003. You must also meet the following criteria:
Must be the spouse of a veteran who died while in service or from a service-connected disability
Must be the spouse of a service member who is missing in action or a prisoner of war
Must be the spouse of a totally disabled veteran whose disability may not have been the cause of death
What is the VA loan rate in Missouri?
The government does not set a specific VA loan rate in Missouri. Instead, each individual will receive an interest rate based on their personal financial history, economic factors, and the private lender. These rates will fluctuate over time, so be sure to check with your lender to see what today's VA loan rates in Missouri happen to be.