The Best Guide on How to Apply For a Home Loan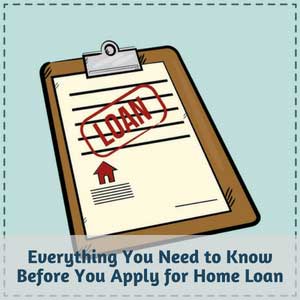 When Cecile wanted to buy a home for her first time in Canada, she faced a big dilemma. Should she get a small house in Nepean, her favorite area in West Ottawa; or buy a cheap but spacious home in Thunder Bay, Ontario? Still, she was considering one of the safest places in Toronto- Forest Hill South. Cecile spent too much time juggling myriad options and in the process, another buyer took the Toronto house she wanted so badly. She knew she had to make an expeditious decision before losing it all. When she put an offer for the Thunder Bay home, the seller quickly accepted. Today, she really adores her big house because it accommodates her entire family but she misses Nepean, her dream home place.
To cut the chase, before you begin your search for a home, you must set your priorities right and determine what is more important. Are you more concerned about space or location? How about security and proximity to your workplace? If you decide on this beforehand, you will be making well-calculated choices in your home-buying process. The last thing you want is an unsettling remorse feeling after moving in. The other important thing you must be careful about is your home loan. Let's talk about the mortgage, shall we?
What You Didn't Know About Mortgage
So, what is this? You already know that it is a loan. Perhaps what you didn't know is that it requires a piece of real estate for collateral. When you obtain a mortgage loan, you don't pay the full property value immediately. Rather, you make a down payment and your lender covers the rest. Your lender, most probably a bank, will charge you interest as you repay their money. If you default on payments, the bank might foreclose the home and guess what? You are left homeless!
Why Choose a Mortgage?
Purchasing a home by cash is expensive. Very few people can afford to get a house outright. That is why mortgage lenders give people chances to take loans which are secured by a property value to have a place they can call home. If you fully comply with the payments, you eventually own your home fully. Isn't that wonderful? But before you celebrate being a homeowner, you want to know what it takes to get there. Checkout the different types of home loans and how to service them.
Types of Mortgages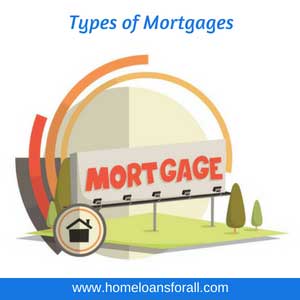 Home buyers are not the same. Similarly, mortgages are created differently to meet specific needs. The type of loan you qualify for is a matter of your financial position. Here are the most popular types.
Fixed-rate mortgages: they come with a constant interest rate. That means you pay the same interest per month whether the market fluctuates or not.
Adjustable mortgages: they are variable i.e. have fluctuating interest rates. When the economic interest rates rise, the mortgage rate increases too and vice versa.
Open mortgages: They enable homeowners to repay the loan faster than the conventional way of paying the principal and interest. However, they come with higher interest rates since banks don't gain much profit.
Closed mortgages: here, you pay monthly installments until the end of the amortization. Even though they come with lower interest rates, you will be penalized if you make full payment before the amortization deadline.
Amortization vs. mortgage term
The amortization is the period of time you're given to clear your mortgage loan. In Canada, the amortization period can run as long as twenty-five years. On the other side, mortgage term run from 6 months to 10 years. It refers to the period of time you agree to pay a particular interest rate. For the variable mortgage, the term translates to how long the interest rate fluctuates. After every term, you have to refinance your loan in which case you may shift from variable to fixed rate or the other way round.
Comparing mortgage rates
Making comparisons among different rates can help you find the best terms from the leading financial institutions and mortgage brokers in Canada. Use our comparison tool to find the lowest rates.
How to qualify
Before you apply for home loan, you need to have a source of income and have a good credit score. You need to prove to your lender that you can indeed service your debt payments. To know if you qualify for a home loan, talk to a competent broker and give out your documents for a financial assessment. Get ready with a proof of your income e.g. pay-slip, assets, financial statements, and a credit report. The lender must peruse through your financial paperwork and must be fully satisfied that you are a trusted borrower. Then a loan will be opened for you.
Important lessons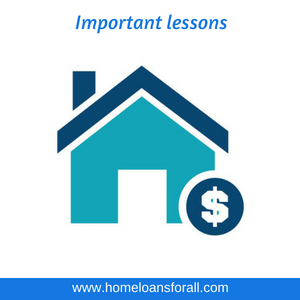 Applying for a home loan is a big commitment. To many, it turns out to be more expensive than expected. So, before you apply for a home loan, make sure that you are financially and emotionally ready. Besides the monthly payments, you will also be paying for insurance, tax, and perhaps homeowner's association fees. There are many other costs you will incur for a new home. Here are some tips and tidbits to keep you on the right track.
Sweat equity to save money
You obviously want to improve the value of your home. You might consider remodeling immediately. But if you have the skills, why not do it yourself? This will save you thousands which you can use to repay the loan.
A down payment is a good investment
You might qualify for a loan that doesn't require any deposit. This is very tempting and you might think of investing your money elsewhere. What if your other investment fails, say the stock market crumbles? You will regret not making a down payment. Moreover, a down payment reduces the risks and helps you to kick start with some equity.
Find out the building plans of the neighborhood before you buy a house. What if a waste management company plans to create a dumpsite? Or the municipal plans to build a playground? Can you cope with noises and foul smell?
Final Word
Take a close look to see if there is something amiss in the home you are about to purchase. Then after the inspections, keep on bargaining the mortgage terms to find better deals. Lastly, stay on a budget so you can have sufficient money for decors. You will need to make a lot of sacrifices and if you feel that affording a home is going to take a heavy toll on you, you can always wait a little longer to save more money. Check out how much mortgage you can afford.