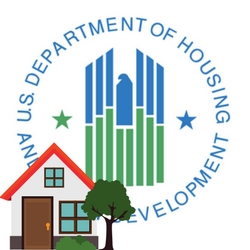 Everyone wants to own a home. Once upon a time, home ownership was the inevitable conclusion to the American Dream. More recently, this dream has felt out of reach for many consumers – low income families, first time homeowners, recent graduates, and so on have all felt like there was no way for them to navigate the complicated ownership process or to find the money to afford a mortgage.
But it doesn't have to be that way. More and more Arizonans are turning to FHA mortgages, a much more accessible option that's already brought the dream to 30 percent of homeowners across the country. This article will cover the most common questions about the nature of FHA loans and how you can get one in Arizona. Maybe you'll find that this mortgage option is right for you, too!
We Can Help You Qualify For an Arizona FHA Loan
Fill Out The Form Below To Get Help Today!

What is an FHA Loan?
FHA loans are the most popular type of mortgage in America. These loans are still issued by private banks and moneylenders, but they're insured by the Federal Housing Administration, which offers the lender extra protection in case you fail to make your payments. Contrary to popular belief, the FHA does not actually originate any of the mortgages.
Because FHA loans are backed by the full power of the U.S. Treasury, lenders feel more comfortable approving these types of mortgages, and applicants who would otherwise be turned down outright can often secure home loans insured by the FHA.
What are the different types of FHA loans in Arizona?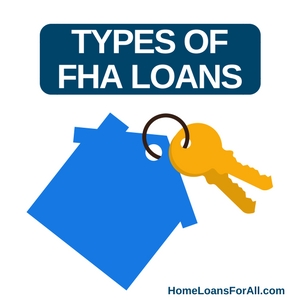 There are three main types of FHA loans available in Arizona. Firstly, there's the 5-year adjustable rate FHA hoem loan, which starts at a lower interest rate for the first five years before increasing. This type of loan, popular with low and moderate income buyers, gives the loan recipient time to settle and set aside some money before making the bigger payments. The five-year lower interest rate is usually 1 percent lower than the fixed rate.
The fixed-rate FHA home loan is the type of FHA loan most people are familiar with. A fixed rate loan keeps the same interest rate for the entirety of the payback period (which is usually either 15 or 30 years) so the only things that will change your payments are deviations in insurance or property taxes. This type of loan, popular with first-time homeowners like newlyweds or recent college graduates, is great for buyers who want a home but who haven't been able to save up money for the purchase.
A condominium unit FHA home loan is a type of mortgage designed for those purchasing a condominium unit instead of a traditional house. Condominium units usually appeal to low-income and moderate-income singles.
What advantages do homeowners have with an FHA loan in Arizona?
There's a lot of reasons people FHA loans are the most popular in the country and in the state of Arizona. Here's just a few of the highlights: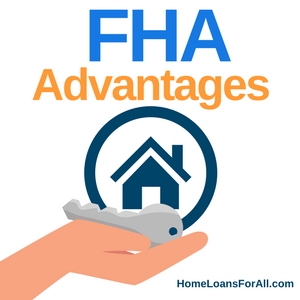 FHA loans in Arizona have a much smaller down payment when compared to conventional home loans. Conventional mortgages usually require a 20 percent down payment, but FHA loan payments are often as low as 3.5 percent of the total value of the loan! This is why the FHA mortgage is so popular with Arizonans who have steady work but who have been unable to save enough beforehand for a large up-front deposit.
FHA loans in Arizona only require a credit score of 620 or higher. Conventional mortgages usually require at least 700.
FHA loans in Arizona allow much higher debt-income ratios than conventional loans. Lenders usually want to see 31-40 percent D-I ratios for FHA loans, but they will often accept as high as 50 percent.
FHA loans in Arizona also have no minimum income requirement.
What are the disadvantages for an FHA loan?
As wonderful as FHA loans are, they're not necessarily the best choice for everyone. They do come with some disadvantages:
FHA loan recipients in Arizona have to pay a premium up front. To protect its investment, the Federal Housing Administration charges an initial fee called the "FHA funding fee" which is usually equal to 1.7 percent of the total mortgage. Important to note: even with this added fee, the total down payment for an FHA loan is much lower than it is for traditional home loans.
FHA loan recipients in Arizona cannot cancel their private mortgage insurance. Conventional mortgages usually allow homeowners to cancel their insurance payments after they've equity equal to 20 percent of the total value of the home. FHA loans require you to keep paying for PMI until the home has been paid off in its entirety.
Interest rates are often slightly higher for an FHA loan in Arizona. This is how the moneylenders make their money back from the small up front payment.
Because of the last two points, FHA mortgages are usually more expensive overall than conventional mortgages. However, the individual payments are much more manageable.
What type of properties qualify for an FHA home loan?
To qualify for an FHA home loan in Arizona, a property must be at least 400 square feet and must meet rigorous safety standards, as determined by an appraisal by a government employee. The complete 21-page checklist these appraisers go through is detailed in Chapter 3 of the Department of Housing and Urban Development's Handbook 4150.2, which can be found here. In brief, they will disqualify a home with: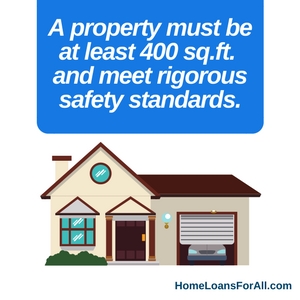 Foundation cracks
Loose handrails
Structural concerns
Holes or leaks in the roof
Low water pressure
No hot water
Insufficient space
Faulty HVAC system
Among other concerns.
The property must also cost less than the maximum lending limit for an FHA loan in Arizona, as described on a county-by-county basis here.
How important is credit when applying for an FHA loan in Arizona?
Credit is important for any loan, but FHA home loans typically have much more lenient credit score requirements than other types of mortgages. The federal minimum is set at 500, and while most lenders will still expect something in the 600-620 range, that's still will below the 700 minimum requirement for conventional loans. The FHA also allows up to two thirty-day late entries on your credit report and will allow you to submit "alternative forms of credit" like recent utility or phone bills instead of a FICO credit score.
What are the requirements for an FHA loan in Arizona?
The typical requirements for an Arizona FHA mortgage are: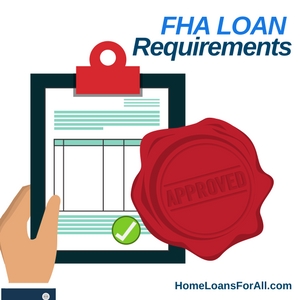 A minimum credit score of 620 or two forms of alternative credit.
A property that has been appraised and meets the requirements of HUD Handbook 4150.2
A property that is worth less than the lending limit ($566,425 in most AZ counties.)
A debt-to-income ratio of 50 percent or less
However, private lenders are allowed to set their own requirements. Many will allow much lower credit scores (the federal minimum is 500) or will allow you to make up for a higher debt-to-income ratio in other ways. This is why it's always important to find a lender with requirements that work best for you.
Borrowers that meet this criteria should also look into the HUD home programs by visiting the HUDHomestore.
How do you receive an FHA loan in Arizona?
Though FHA loans are insured by the government, they're still originated by private moneylenders and banks. It's important to shop around to find a lender with requirements that work for you and, if possible, low interest rates. Once you've found the lender you're looking for, you'll have to apply for the loan just as you would for any other mortgage. A representative called an Underwriter will ask for your job history, credit score, income documentation, and so forth to verify that you fit the minimum requirements. Once the underwriter's satisfied, your application will be marked "Clear to Close" and you'll be on your way to owning a home!
What are the FHA loan rates for Arizona?
Loan rates change on a daily basis based on current economic indicators of the real estate market. And rates are different in different parts of the state (property in Phoenix or Tucson is obviously going to be worth more than property in Bisbee, for example.) What's more, different lenders usually have different rates!
While we can't tell you what the current rates are exactly, we can tell you that you that you should "shop around" and do your own research to find out which lender is offering the best deal in your area.
Do you have to be a first-time home buyer for an FHA loan in Arizona?
Nope – there's no truth to this popular misconception. Any applicant who meets the minimum criteria for credit, income, etc. can apply for an FHA loan.
What is the maximum income limit for FHA loans?
There is no maximum income limit – this is just another common myth. However, applicants with a higher income may want to take out a conventional hine loan, which requires a larger down payment but which usually ends up being cheaper in the long run.
I want to refinance. Can the FHA help me?
The answer is absolutely Yes. The FHA offers the FHA Streamline Refinance Mortgage program for those who currently have a FHA loan in Arizona but need to refinance to either get a lower interest rate or do a cash-out refinance. In some cases home owners can do this with no up front costs. You might additionally get a cash-out mortgage refinance whether or not or not the mortgage you are refinancing is an FHA loan. When doing a cash out refinance you can get as much as 85% of the current value of your home.