Have you been asking yourself if now is the right time to buy a second home? Maybe you spotted the perfect vacation house in Tahoe and you are hesitant to take the plunge and finally make it happen. You can argue yourself in circles trying to come up with the perfect answer, but you probably won't get one. There are some quick points you'll want to consider. Interest rates are actually pretty low right now, making it the perfect time to get a loan, and mortgage interest might be tax deductible (just think about that possible tax break come April!). Plus, you can still find properties for pretty low prices left over from the recession in a lot of markets despite the fact that vacation homes appear to be on a nationwide rise.
If you think you can pull it off, right now is actually a pretty good time to buy a second home. If you have been waiting for some big sign from fate to point you in the right direction, consider this that sign.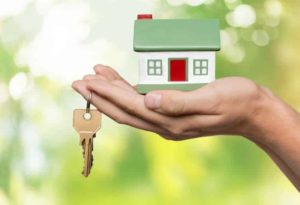 Ready To Buy a Second Home?
Be Ready for the Unexpected
The real estate market is unpredictable, but so is the future. You need to consider all of the ways you would use a second home in the years to come. Though you may plan on only using this cute house in Tahoe for family vacations right now, you might change your mind in the future. Ultimately you could decide that you want to actually rent it out as a vacation home. That especially could be the case once you retire and could use the extra income. If you're ready to buy a second home, you need to buy a property in an area that is popular enough to attract tourists. You also need to find one that allows you to rent it out for short periods of time.
Another possibility? Perhaps you'll buy a second home, fix the property up and sell it for a profit. Fix and flip ventures have become a popular way for investors to make their mark in the real estate industry. Key takeaway from these two simple examples: Consider all the potential opportunities the property could provide before making an offer.
Do You Need a Loan?
So, what sort of vacation home are you buying? Because the answer to that question might determine what sort of loan you should look into, as different types cater to different needs. Let's say you find a house that you love but it needs some serious refurbishing. In this case, you might want to look into hard money rehab loans. A rehab loan is more niche than other loans, as they are usually handled by lenders that understand all that goes into work in progress properties. This type of loan is generally based on the actual price you paid and not the projected price it will be worth after you are done improving the home. This protects the lender on the off chance that you do not go through with your improvement plans. A hard money rehab loan is different than your traditional FHA 203K rehab loan.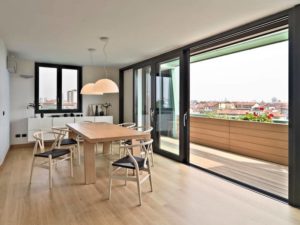 Have You Already Been Preparing?
When it all comes down to it, if you have already been planning for this purchase, you should stick with your plan and see it through. Especially if you have already made the lifestyle changes necessary to maintain a specific budget (you know, like saving up enough for a 20% down payment). Keep your goal in focus and avoid looking at day-to-day interest trends. Instead, pay attention to overall real estate market trends that rise to the surface over a long stretch of time. Yes, the real estate market and interest rates will definitely fluctuate, but a comprehensive view of market trends can help you make a more informed decision.
See Related Articles:
Getting Your Mortgage Approved: What Loan Officers Look At