How To Get A Mortgage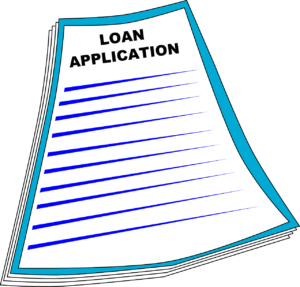 Buying a home or refinancing your existing home really is an amazing thing; it's the place that you own, the place where you live, you can call it yours. Whether you're a first time home buyer looking to get a small house, a couple looking for the perfect house to start a family in, or you're a retiree looking to find your retirement home, buying a house feels great. That being said it can be quite the process, one of the hardest parts may actually be getting a mortgage, but for most people it's a must. Most people don't have the financial means to outright buy a house so you need to get a loan or a mortgage. Getting a mortgage, especially after the recent financial crisis may not be the easiest thing, one thing is for sure and that's that you will need a long list of documents and papers to show to a lender if you want to get approved. We'll show you how to get a mortgage and provide a list of documents you will need to get that mortgage.
Get an instant rate quote here.
W-2: The first thing that you're going to need to get approved for a mortgage is your W-2's for the last 2 years. These are your income and tax statements and they are required to prove that you've had steady employment and income and will be able to pay off the mortgage in the future.
Profit Statement or 1099 Forms: This is the next thing that people may need to get approved for a mortgage. This is important for people who are self employed and looking to borrow for a mortgage. These statements will show a profit and loss and will be required especially if the tax year is half over. Before the financial crisis and the housing market collapse it was relatively easy for self employed borrowers to get a loan but that is not the case anymore.
Paycheck Stubs: The next important thing you will need to get a loan for a mortgage is proof of income, current income that is. Many lenders may require 1 or several months worth of paycheck stubs to be presented as proof of current income.
Tax Returns: Next on the list to get approved for a mortgage is your federal tax return, maybe even for the past 2 years. These tax returns will be analyzed for things like unreturned employee expenses, self employment losses, or tax fraud. If any of these things are found then chances are the loan will be denied. One of the main ways a lender will prevent and search for fraud is by ordering a transcript of your tax returns, this you will have to sign an IRS form, form 4506-T, to give the lender access to the transcript.
See the latest mortgage rates.
Debts: The next set of documents you need to get a mortgage are documents showing your debts. This is essential for a lender because they want to calculate how much money you owe on a monthly basis, this will then be used to calculate your debt-to-income ratio which will show if you're financially in the black or in the red. This may include previous loans, car payments, student loans, child supports payments, and credit cards.
List of Assets: A lender will want to know that you have assets to cover the loan payments and to cover any unforeseen costs. Also they want to know that you're being honest about the source of the down payment. This is why you will be required to present bank account statements, real estate and car titles, investment statements, brokerage statements, and mutual funds. This will prove that you can actually pay for the house you're getting a mortgage for.
Canceled Rent or Mortgage Checks: This is the next thing that a lender will want. Usually they will request 12 months worth of canceled rent checks to prove that you do in fact pay your rent on time. This will show that you are trustworthy to make the mortgage payments.
Credit Reports: A lender will definitely check your credit reports to make sure you have good credit; this is something you will want to check yourself just to make sure there aren't any errors such as accounts being labeled as open even though they have been paid off.
Other: There are also a number of other documents which you may or may not be asked to provide to a lender in order to get approved for a loan. You may be asked to provide the home sale contract and the purchase price. If you're using a gift to pay for the down payment you may be asked to provide proof that it was in fact not a loan. If it was a gift the lender may even want the bank statement of the person who gave you the gift. If you're divorced or have kids you may be requested to provide a divorce decree as well as proof of child support if that is counted as income. Finally, if you're renting out property you still have you may be required to provide documentation concerning the lease agreement and proof of rental property income.
Final Tips: Some final tips for people wishing to get a loan or mortgage would be to always provide the documentation in a very timely manner, never cross out or alter anything on the documents, always provide every last page of every document, even if they are blank they are still important. Finally, always be prepared to provide new and updated versions of all of your documents as legal documents of this nature expire in 60 days; if you take a long time to buy the house you may have to resubmit all of the previously submitted paperwork.