Real estate can be a solid investment, but just having a property up for grabs does not guarantee you high-quality tenants. You have to know and understand market demands, and you have to learn how to present your rental property in the most attractive light. Here are some strategies that will help you attract droves of potential renters to your property so you can find the right potential renters.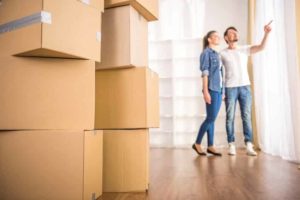 High-Quality Photographs and LOTS of Them
Nowadays, if a rental listing does not have photographs attached to it, most people won't even look at it. In fact, most people automatically filter out listings without photos, which means that several listings are going completely unseen. Do yourself a favor and take tons of great photos of the space (you may even think about hiring a professional photographer) from as many angles as possible – strive for at least 10 pictures. Open all of the blinds for natural light and make sure the interior is spotless. It is also a good idea to include photos of the exterior and neighborhood as well. People lead busy lives and if they can immediately see what your rental offers, there's a better chance they'll reach out.
If you want to really step it up, include a video walkthrough of the space, which can capture a home's layout in a way that photos just can't.
Be Detailed
When describing the rental property, include anything and everything that a renter might want to know – as well as details they may not even realize they want to know. Simply listing the number of bedrooms and bathrooms is not enough. You need to mention the stainless steel appliances, hardwood floors, energy-efficient features, fenced yard, and anything else you think might attract the modern renter. If there is anything unique about the unit, such as high ceilings, make mention of it. Listing sites like LiveLovely.com make it easy to highlight the important details, so take your time to make your post impeccable.
Be Clear on Your Policies
You don't want to waste anyone's time or have to field countless inquiries from people who are not a good fit for the rental. For instance, if you will never allow pets of any kind or any size for any reason, you need to be specific and concise in the advertisement; otherwise people will be messaging you simply to ask. Make sure to include as much detail as possible regarding the utilities, deposits, garbage, and gas costs, and any other general rules that a tenant may need to know while making their decision. The most important policy is, of course, rental payments. Let tenants know the penalties for late payments and be sure to enforce them. Tenants appreciate ease, so consider incorporating online rent payment service options for landlords that make it simple for renters to pay—and simple for you to receive your rental income.
Advertise Everywhere
Once you have your advertisement figured out, with tons of great photos and written content ready to go, you need to actually get the word out there. Choosing to post your rental advertisement in only one or two places is a big mistake. With so many great avenues out there for apartment hunting, people no longer stick to just one source when looking for a new home, which means that you need to avoid sticking to one source too. From the newspaper and grocery store bulletin boards to websites like Craigslist and Zillow, you need to make a list of all the places you can take advantage of and list your rental unit in all of them. And after all that, make sure to also put a sign up in front of the apartment or home (include as many details that will fit), because a lot of people also drive around neighborhoods that they are interested in.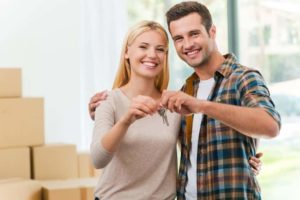 Respond & Take Note
You may get tons of messages and calls regarding the apartment, but try your best to respond to everyone – even if it is just to let them know that the place has been rented and is now off the market. If someone really loves it, they may be okay with your keeping their information for the future. You never know what may happen with your first renter, so it's a good idea to have a couple backup tenants in your pocket.