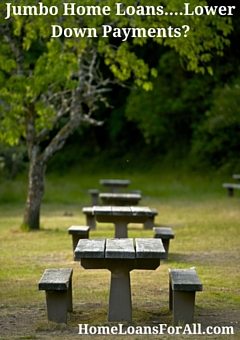 Banks and other lenders are loosening 20% down payment requirements on jumbo home loans —especially for Henrys.
The acronym stands for "high earner, not rich yet," says Peter Grabel, managing director of Stamford, Conn.-based Luxury Mortgage. A Henry tends to be a younger professional with savings tied up in employer-provided retirement accounts and who may want some cash left for home renovations, he says.
Brian Scott Cohen, a New York-based Wells Fargo private mortgage banker, recently worked with a young borrower purchasing a New York condo in Harlem with a sale price just over $1 million. The borrower had a great credit rating and eight years at his well-paying job, but due to paying high Manhattan rents, he only had the available cash to make a 10.1% down payment. Nonetheless, because of his assets and income, Wells Fargo approved the loan.
After the real-estate bust, a minimum 20% down payment became the industry standard for jumbo mortgages, which have loan amounts higher than government-backed limits of $417,000 in most areas and $625,500 in some high-priced places. In comparison, government-backed conventional loans can require as little as 3% down. Now, however, an increasing number of lenders will approve jumbo home loans with down payments as low as 10%, and a few will go even lower.
The down payment amount matters to lenders because it affects a key qualifier: the loan-to-value ratio, or LTV. That's the percentage of the loan amount compared with the total appraised home value. The higher the down payment, the lower the LTV. Newer loan products from big banks, credit unions and online lenders offer jumbo mortgages with 85% and even 90% loan-to-value (LTV) ratios.
High LTV jumbo mortgages represent about 80% of mortgage lending at San Francisco-based online lender SoFi since it expanded its student-loan business to add mortgages last fall, says Michael Tannenbaum, vice president of SoFi's mortgage business.
About 65% of SoFi borrowers are first time home buyers.
SoFi will lend up to $3 million, and under some circumstances even higher, at a 90% LTV, but the average loan balance is about $850,000 on a purchase, Mr. Tannenbaum says.
Unlike conforming loans, jumbo mortgages with LTVs above 80% typically have no private mortgage insurance requirement. However, lenders protect themselves by enforcing strict qualification rules and charging a higher interest rate than borrowers would pay if they put down 20% or more.
Wells Fargo's current rates for an 89.9% LTV jumbo mortgage are about a quarter to three-eighths of a percentage point higher than a loan with a 20% down payment, Mr. Cohen says.
In general, lenders that offer high-LTV jumbos may set interest rates as much as a percentage point higher for high LTV jumbo mortgages. Most will also require 12 months of reserves, says Mathew Carson, a broker with San Francisco-based First Capital Group.
However, lenders that do offer high LTV jumbos will allow retirement account balances to factor into the decision—typically 60% of reserves—as long as they could be liquidated, he adds.
Here are a few more tips for borrowers considering jumbo home loans with a higher LTV:
• Consider an ARM. Because rates are higher on a high-LTV loan, borrowers may want to consider an adjustable-rate mortgage, or ARM, instead of a traditional fixed-rate mortgages, Mr. Tannenbaum says. Many SoFi borrowers opt for a seven-year ARM, giving them enough time to pay down a loan to an 80% LTV before refinancing, he adds. Of course, they risk that rates may be higher when it comes time to refinance.
• Not all properties. New York co-op buildings typically forbid LTVs of higher than 80%, and some sellers in competitive markets, already leery when financing is needed, may not consider such offers, Mr. Cohen says.
• More money down. In states like New York, mortgage and mansion taxes (on properties valued over $1 million) can lead to significant closing costs, making it even harder to make a 20% down payment, Mr. Cohen says.
The post On Jumbo Home Loans, Lower Down Payments for High Earners appeared first on Real Estate News and Advice – realtor.com.