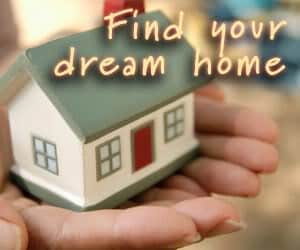 When the housing crisis hit in 2007 and 2008, it was a very bleak market for people looking to sell houses, and those looking to buy, were certainly not able to get the money they would need for the down payments. It was increasingly difficult to see the light at the end of the tunnel for any kind of hope for the real estate industry. After getting out of that mess and into a brighter present, and an even brighter future, it is now becoming clearer that there are ways to get that home that you want. It is all because of low mortgages and sometimes, no money down payments required that you're able to find that house of your dreams.
In the past, home buyers would hear that they could not actually get their dream home unless they had 20% of the total price to be used as a down payment. This made it hard for newlyweds and those that were struggling with student loan debts to be able to get a permanent home. Nowadays, this idea of having that much for a down payment is becoming increasingly scarce. Between student loans and people having troubles finding a job after college, it can be hard to acquire the funds to buy that house that will be your permanent residence for years to come. Finding ways to get the help you need, will always be available.
In the recent years, there are now many different ways that home buyers can get that house they want, with seven different ways to have either no money down, or low mortgage payments. There are five loans that can give home buyers a bit of a break on mortgage payments and there are two that can offer no money down options. While each loan can have certain restrictions and requirements that you must reach in order to qualify, you can also be rest assured that there will be one that will work for you, no matter what.
Mortgage with Low or No Money Down Payments
The FHA Loans:  This loan is granted by the Federal Housing Administration (FHA) and they happen to be the most flexible among all housing loans, and also the most forgiving in the long run. They offer a low payment of just 3.5% down, instead of the high 20% of the past.
These loans are often used for those couples or singles who have a below average credit score and would perhaps be unable to score a loan at any other institution. These loans do have a mortgage insurance premium that is required, but as of just this year, these premiums have been reduced, making it easier to pay.
Good Neighbor Next Door:  Despite the cheeky name, this is a program that is set up by HUD to ensure home buyers have the ability to buy a HUD Home with only $100 as a down payment, no matter the cost of the house. It is selective though in who can actually apply for it. It is only open to those who serve in law enforcement or are a firefighter, EMTs, or any school teacher who teaches grades up to high school.
These buyers can also receive a half off discount on the house if they agree that the house will be their residence for at least 36 months. This makes it even easier to get their dream home.
Conventional 97 Mortgage:  This program was recently brought back by the Federal Housing Association. The concept of this program allows for only a 3% down payment to be made, and if need be, it can be made by a third party. The only requirement is that the third party be blood or marriage related to the buyer of the home. They can also be a fiancé, domestic partner, or legal guardian. There are limits as to high expensive of a house you can get and use this on. That limit is $417,000, anything higher than that will be rejected.
Home Construction Loan or the FHA 203K Loan:  The FHA 203k loan is the only available loan for home construction. It has two general branches, one that is used for specifically projects involving the walls or plumbing, and one that is available for less involved projects. This own can also be used for outdoor projects such as landscaping. In the end, it allows you a 3.5% down payment on the house upon purchasing.
Piggy Back Mortgage:  With this smaller down payment loan, you only have to put up 10% for a down payment. In reality, it is not considered just one mortgage, but two that end up getting "piggy backed" off of one another. When the buyer wants to buy, they will put down the 10% and the first mortgage issued is 80% of the actual price. Later on, the second mortgage comes around as a home equity line of credit, for the remaining 10%.
These next two options are great options for people who may not have a lot put back in their savings. These mortgages require no money down payments. The good news is that they are actually available, because more and more people are running into this problem. The hope is that by using these, you are able to get the dream home more easily. They are a bit more restricted than some of the lower mortgage payment options above, but in the end, if you were to qualify for them, they can provide quite a bit of help you get the dream house that you have always wanted.
No Money Down Mortgage Programs
The USDA Rural Development Loans:  This loan is guaranteed to the home buyer by the United States Department of Agriculture (USDA) and it actually allows for 100% financing. This loan is great because the payments and mortgage happen to be at the top of the list in terms of the lowest out there between all options. Not only that, but the insurance requirements are low too.
If you compare it to other loans, the rates can be half of what you would pay with others. If you want to qualify for this loan, your income cannot exceed the local media by more than 15%.
VA Loans:  These loans are guaranteed by the Department of Veterans Affairs and are only available for active members of the United States military, honorably discharged veterans, or surviving spouses of those deceased. These loans do not require a down payment on the house, nor do they require any type of mortgage insurance payment. Plus, they work on many different house types, whereas some other loans have restrictions. And, they can be used for some house improvements, mainly energy efficient changes.
Buying a home should be easier now than it has been. Nowadays, there are changes being made to ensure that people do not have to struggle as hard as they may have before in order to put a down payment down on the house they want. Not to mention, mortgage payments can be high and often, people with new families cannot get those payments easily. With so many options to help those groups of people out, more people need to be aware of what they can do and where they can go for help. Everyone should get the house they want with little to no fuss; it should always be that easy.