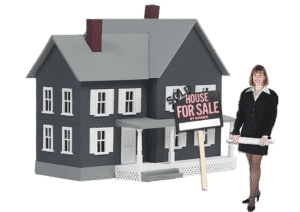 "I need to sell my house fast" – this is an overwhelming thought that troubles many homeowners. If you too belong to this league, perhaps you know how frustrating it is to wait for days for the perfect buyer to come along and make you a great offer. It can become even more disappointing if you've done everything you can imagine to enhance the appealing quotient of your house – from making all the necessary repairs, getting the carpets cleaned to de-cluttering your garage. But things necessarily don't have to be this way because there are certain tips that you can follow for prepping your house for sale to receive more offers quickly for your home. With these simple tips, you can expedite the sale of your house without having substantial effect on your profit. So, here are the tips for selling your home fast.
8 Tips For Selling Your Home Fast
Tip 1: Improve Your Curb Appeal
First impression plays a crucial role when selling your home fast. Consider yourself as the buyer and simply imagine what a prospective buyer will think when he comes to your house for the first time. The best way to solve this is to get out of your house and have a thorough inspection of it from the outside. Analyze it meticulously and find out the shortcomings. You can also take suggestions from friends, potential buyers or real estate professionals. Curb appeal is something that draws the buyers in. So, make sure that your lawn is mowed, landscaping is well-groomed and your exterior porches, driveway and exterior walls are as clean as possible. If you invest money in enhancing the curb appeal of your house, prospective buyers will be more likely to take a tour of the house and you may quickly have the answer to how to sell my house fast for cash?
Tip 2: Depersonalize Your House
It may become a little difficult sometimes as almost every homeowner holds a lot of memories and history to the home. But if you want to sell your home fast, you need to depersonalize it. You can do this by removing collectibles, family photos, vibrant paint colors etc. Remember that you need to create a welcoming space that encourages buyers to visualize living in the home. In reality, there is hardly any prospective buyer who would be interested in your over-stuffed closets, pet accessories, movie collections and of course, clutter. Here're some ways to de-clutter your house.
Throw away unwanted items, books and toys
Hide away products in kitchen and bathroom
Clear the doors, windows as well as other spaces hindering traffic flows by removing large pieces of furniture, equipment and toys
Move some furniture to the storage space to give your house a more spacious feel
Tip 3: Make Upgrades
How do I encourage buyers to buy my house fast? This is a question that is a big concern for many homeowners. The answer is simple – Make Small Upgrades. It's advisable to avoid major remodels because chances are you mayn't get the money back. Ideally, you should concentrate on small upgrades such as in the bathroom and kitchen, which would let you get an impressive ROI. A new cabinet and sink in the kitchen, shower curtains, new hand towels, light fixtures – all are quite inexpensive but can easily enhance the beauty quotient of your house. Additionally, focus on minor repairs such as fixing broken windows, leaking faucets, damaged stairs to provide the house a positive impact. Ultimately, the house should look spacious, tidy and neat. Take help of the professionals, if required, to set your abode apart from the competition.
Tip 4: Avoid Bad Odors
Potential buyers can instantly get turned off by bad odors and all your efforts invested to sell your home fast can simply go in vain. Fix the source of those odors instead of covering them up. Here're some ways to get rid of bad smells and provide your house with good smells that will make the property an alluring one.
Clear wash bins and drains
Get rid of old cooking smells from the kitchen
Place vinegar bowls to remove cigarette smells
Get the carpet thoroughly cleaned
Remove old furniture
Allow sufficient ventilation
While it sounds impractical to bake bread or cake for every prospective buyer to provide your house with an inviting, fresh smell, you may perhaps take an easier route (by brewing some coffee) that will bring them inside.
Tip 5: Hire a Professional Photographer
In your endeavor to sell your house quickly, quality listing photos play crucial roles. A prospective buyer will only become interested in your house after you put up some professionally clicked photographs of your house. A professional photographer sees your house through the eyes of a buyer and is capable of highlighting its strengths while softening its negative aspects. After you've enhanced the curb appeal of your house, depersonalized the interiors and made necessary changes, employ a professional photographer to click some high-quality images. These will impress the buyers to take a tour of your house or to attend the open house.
Tip 6: Choose the Right Time to Sell
Before you put up your house in the market for sale or place the signboard that says "need to sell my house fast", consider spending some time researching your local housing market. Remember that your chances of selling your house quickly will be much higher when the market boasts of a high demand. If you can afford to wait until the right time, it's advisable to do it. Here's a breakdown of usual seasonal demands when it comes to selling your home.
Spring:
Historically a good time to sell
Better weather will help enhance the appeal of the house
Families often intend to buy a house at the end of academic years for smooth transition of their children
Summer
School holiday can help boost your chance of selling your house fast to family buyers
Autumn
Usually a good time to sell
The weather remains moderate with no major holidays
Winter
Usually a difficult time to sell
Tip 7: Find the Right Real Estate Agent
There's a reason why approximately 90% of house sellers take the help of real estate agents. Selling a house takes time, negotiating skills and thorough understanding of neighborhood trends. The agent's main tasks include setting the appropriate price of your house and getting prospective buyers in through your door. It's important to note that engaging a good real estate agent might be expensive and according to some sellers, selling the house on your own is a good way to save money. But in reality, though you can save the agent's commission by selling the house yourself, trying to sell the home without a good agent can actually cost you more money compared to the commission saved. Before joining hands with a real estate agent, you must check his/her proven track record of sales. Go through the online client feedback and reviews of all the agents you're considering before employing one. A good real estate agent can create a great property listing to sell your home.
Tip 8: Offer Reasonable Price
Before placing that signboard in front of your house that says "want to sell my house fast for cash", it's crucial to price your house appropriately. If you price the house too low, you'll definitely lose your profit margin, while if you set it too high, the offers will be quite limited. Once again, this is the place where real estate agents play crucial roles. As your agent receives a particular percentage of your house's selling price, it's in his/her best interest to determine the appropriate price for your house. Like you, they also desire to get the highest possible commission within a justified time frame. Hence, they apply their complete knowledge of your local market when setting a realistic price. In addition, they usually have access to different kind of platforms for listing your home. Remember that an overpriced home could stay on the market for a prolonged time, which might scare prospective buyers away. So, if you want to remove that signboard of "need to sell my home fast" without wasting much time, consider setting a reasonable price and following these tips for selling your home fast.