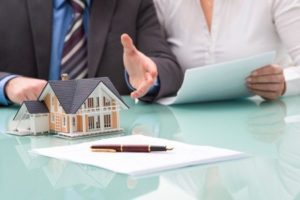 What you should look for in a Realtor. The title certainly raises some eyebrows. Purchasing a home isn't like buying a couch, or even buying a car. It is probably the largest purchase you will make in your lifetime. Buying real estate is a complex process with many steps and many pitfalls.  You have to navigate things like loans, home inspections, contracts, and the all-important negotiation of price and terms. Realtors are trained professionals with advanced knowledge in these areas, but just like choosing a financial advisor for your retirement investments, it is important to choose the right real estate professional.
So how do you do that? They're doing a job for you right? So do what you would do if you were hiring someone to do any other job: interview them!
What You Should Look For In A Realtor
Here are some important things to ask if you are a Seller:
What commission rate will you charge?
What portion of that will go to a Buyer's agent? – this is an important question, as it will determine how competitive your listing is in the marketplace.
How will you market my home? – You can ask about the MLS listing, other sites where your listing will appear (like Realtor.com and Zillow), open houses, social media marketing, etc. Your Realtor should have a good plan for this.
Will you be getting professional photos taken?
Will you consult me on getting the home Staged Properly? – This is VERY important.
If the home will be vacant: How often will you check on the home and make sure it is clean and in it's best showing condition?
Some important things to ask if you are a Buyer:
Are you willing to disclose the commission you are receiving if I ask? – This is important, as it will tell you if the Realtor is willing to be transparent with you. You can see that number on the closing documents anyway, but it is good for you to know ahead of time to make sure there aren't any potential conflicts of interest (like the Realtor only showing you properties where their compensation may be a bit higher).
Will you visit homes for me before we go together? – Most Realtors will simply send you listings. While useful, it is even more useful if a Realtor does preliminary property visits for you as well. That way, you can quickly eliminate the "Photoshop Magic" listings from your "Maybe" list without wasting your valuable time.
How many other buyers are you currently working with? If the answer is 5 or 6, you are probably ok. If the answer is 20, you need to ask yourself if this Realtor will have the time to do their due diligence for you.
These questions are not an exhaustive list, and are just designed to get you thinking. If I am meeting with a prospective client and they are thinking about hiring me to be their Realtor, I always encourage them to ask me these questions. As a Realtor, I believe in transparency. Without transparency, one cannot establish trust. And I don't know about you, but I would not hire someone who I don't trust to help me with the biggest purchase of my life.
Happy Buying and Selling!
About the Author:
Gene Patent is a top Phoenix Valley Realtor.  With a background in analytics and healthcare, Gene takes a unique approach to his clients by being detailed, transparent, and caring. He believes in creating long-lasting relationships with all of his clients so they receive the best service.