VA Cash Out Refinance Loans
When it comes to needing extra money quickly, many veterans will want to consider turning to VA cash out refinance loans. This refinancing option allows you to take advantage of equity built up in your home in order to make improvements to your house, pay down some of your debt, and more.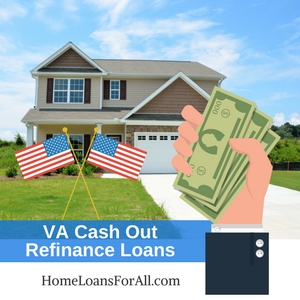 Through the VA loan program, eligible service members can qualify for two types of refinance loans.
The cash out refinance loan appeals to many members because it allows you to walk away from your closing with cash in hand.
Flexibility in what homeowners can do with the funds is perhaps the most appealing attribute of the veterans home equity loan.
However, there is also a streamline refinance loan, sometimes referred to as an interest rate reduction refinance loan (IRRRL).
This loan works slightly differently by allowing you to refinance the current VA loan on the property to take advantage of lower interest rates. You won't walk away from your closing with any money from the equity built up in your home, but it could lower your monthly expenditure.
If you've been considering refinancing your home, there are a few things you need to know about cash out refinance loans and how they could help to put you on firmer financial footing.
Eligibility for Cash Out Refinance Loans
Because this program is so beneficial for homeowners, there are some necessary criteria that all homeowners need to meet before they qualify. Much like the traditional VA loan program, you must be an eligible service member or veteran of the armed forces.
The first step to receiving one of these VA cash out refinance loans is to obtain your Certificate of Eligibility.
You will need to check your specific service dates and the length of time you served to ensure you meet the criteria for this certificate, but the basic requirements are that you must be: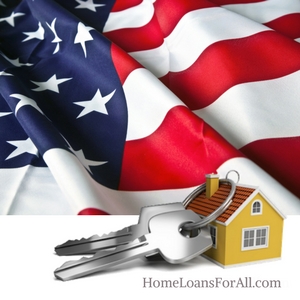 An active duty service member
A veteran discharged with other than dishonorable discharge
The spouse of a service member or veteran
The widow or widower of a veteran who died in the line of duty or due to a service-related disability
For the more detailed requirements, you can check with the Department of Veterans Affairs here.
VA Cash Out Refinance Limitations
As with most loan programs, there are some limitations to what you can borrow and what you can do with one of these veterans home equity loans.
Be sure to plan ahead so you can successfully borrow money and refinance your home under this program.
How Much Can I Borrow?
What can you actually borrow when you have a VA cash out refinance loan? Some homeowners wonder whether it's possible for them to refinance the entirety of their property with this type of loan. In many cases, it is dependent upon your geographical location.
The Department of Veterans Affairs sets a unique loan limit for each area of the country that is based upon the current cost of living.
For most counties, this amount is $453,100 but it could be higher in other areas.
When you purchase a home beyond this price, homeowners may be required to put more money down on the home to adjust for the additional cost.
In the case of a refinance, you may not be able to pull out as much of your built-up equity as you had been hoping if your new mortgage would exceed this amount.
What Can I Use the Cash Out For?
Many people are tempted to contact their lender in regards to a cash out refinance loan because of the appeal of having a large sum of money upfront.
You may already have visions of what you could do with the cash floating around in your head, but here are a few common ways many people choose to use the funds:
Home improvements and remodeling
Paying off high-interest debt
Covering college tuition
Paying for expensive medical treatments
Of course, you can use the money in any way you choose, even if that means simply going on a lavish vacation. Be sure to choose what you spend the money on wisely though because you will be stuck with your new mortgage for years to come.
What Credit Score Do I Need?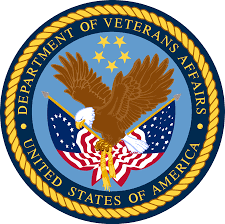 One of the best parts of the VA cash out refinance loans is that there are no minimum credit scores. Each lender will set the specific requirements for their loan program, and they are encouraged to look at each applicant's overall profile before making a determination.
Even if you have a bad credit score, you may still find a lender willing to work with you. The Department of Veterans Affairs will still back the loan as long as the lender is willing to take a risk on you.
Be aware that you may face higher interest rates when your credit score is lower than their usual standard.
Exceptions
VA cash out refinance loans are not available in Texas because of their state laws regarding home equity loans.
Funding Fees
Homeowners who potentially want to use one of these veterans home equity loans should be aware of the funding fee.
This funding fee helps to offset the cost of the program to taxpayers in exchange for the numerous financial benefits it offers.
Regardless of whether your current mortgage is a VA loan or not, you will still face a funding fee at closing with one of these VA home equity refinance loans.
The funding fees for VA cash out refinance loans are:
Regular military: 2.15% for first-time use (3.3% for subsequent use)
Reserves/National Guard: 2.4% for first-time use (3.3% for subsequent use)
These funding fees can be bundled into your financing at closing or paid in cash up front.
Conclusion
Opting for VA cash out refinance loans could give you quick access to the funds you need to consolidate your debt or pay for extensive home remodeling. No matter what you need the money for, these loan programs can be extremely beneficial for homeowners.
You gain many of the same advantages of the traditional VA purchase loans (such as low interest rates and no PMI), which could help to save you money over the duration of your loan.
For more information on whether VA cash out refinance loans could be right for you, contact your lender today.