What is a VA Loan in North Carolina?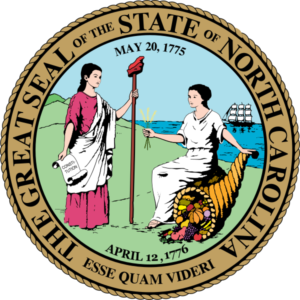 Many home buyers in the Tar Heel State are opting to finance their home purchase with a VA loan in North Carolina. This government-sponsored program allows for some substantial savings, not to mention the generous VA loan limits in North Carolina.
Prospective home buyers should understand each of the loan programs available to them, as well as the features and benefits of each one. When they do, it's likely that VA loans will be a clear choice for the most advantageous financing.
You will first need to understand exactly what the VA loan program is. These "military mortgages" are offered through private lenders but are partially guaranteed by the Department of Veterans Affairs.
The financial security of the government backing makes lenders more willing to issue loans with favorable and generous terms.

North Carolina VA Home Loan Benefits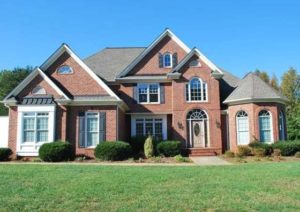 What kind of benefits are inherent to receiving a VA loan in North Carolina? If you've been wondering how much you could save on the purchase of a new home, you'll want to check out these benefits.
No Down Payment
Most lenders will not require any down payment when you qualify for a VA loan in North Carolina. This represents the most valuable aspect of the loan program. Conventional mortgage products will often require a twenty percent down payment which can take prospective buyers years to save.
In comparison, VA loans allow you to purchase a home with very little upfront cost.
No Private Mortgage Insurance Premiums
With a low down payment, most lenders require homeowners to pay private mortgage insurance. These premiums typically run anywhere from 0.3 to 1.5 percent of the loan value annually. Depending on the size of your mortgage, this could mean a significant monthly cost in addition to your mortgage, taxes, and insurance payments.
If you receive a VA loan in North Carolina, you won't be faced with private mortgage insurance, making your home more affordable each month.
No Penalty for Early Payoff
Are you eager to be debt-free and to own your home without the hassle of a monthly mortgage payment? Many individuals desire to make extra payments on a monthly or annual basis to help them save money on the interest fees.
Some lenders will charge a penalty or additional fees to make up for lost revenue when you make extra payments. However, there are no penalties for paying off VA loans early.
Loan Assistance Programs
Nobody wants to see their home move into foreclosure. When you have a military mortgage, you gain access to loan assistance programs through the VA that can help you to stay in your home. If you believe that you may be at risk of losing your home due to financial hardship, reach out to one of their loan experts who can connect you with these programs.
VA Loan Eligibility in North Carolina
As with most mortgage products, there are specific eligibility criteria in order to receive a VA loan in North Carolina. You must have a Certificate of Eligibility, a document that verifies your service in the armed forces. The detailed service requirements will vary depending on your branch and whether you served during peacetime or wartime.
Under certain circumstances, a surviving spouse may also qualify for a Certificate of Eligibility. For the detailed breakdown of eligibility criteria, you can view the service requirements here.
From here, you will need to find a property that is eligible for financing through this military mortgage program. Many homeowners are set on a traditional single-family home, but that isn't the only option. You can do a number of creative things with a VA loan in North Carolina in order to create your ultimate dream home.
For example, you may consider building your own new construction home or remodeling a recently purchased property. You can see a full list of possibilities for a VA loan below:
Single-family home
Condominium in a VA-approved project
Manufactured home and/or lot
Building a new home
Renovating a newly purchased home
Installing energy efficient features or improvements
Refinancing a direct loan to receive a lower interest rate
Refinancing an existing mortgage loan or other indebtedness secured by a lien of record on a home owned and occupied by a veteran as a primary residence
VA Loan Limits by County in North Carolina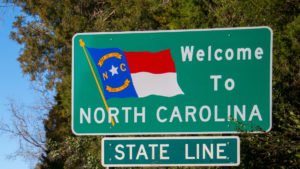 Lenders will set VA loan limits in North Carolina by county. These loan limits dictate the maximum amount that a borrower can finance without making a down payment.
For most of the state, the VA loan limits in North Carolina are $453,100. Due to the varied costs of living across counties, there are several exceptions to this maximum limit. You can see some of the counties and their specific VA loan limits for North Carolina below:

Camden: $625,500
Currituck: $458,850
Gates: $458,850
Hyde: $483,000
Pasquotank: $625,500
Perquimans: $625,500

Homeowners may be eligible for jumbo loans to allow them to purchase the home of their dreams, but they will need to come up with a down payment. Your ability to purchase a more expensive home will be dependent upon your financial status, including your credit score and income level.
North Carolina VA Regional Loan Centers
The regional loan center located in Atlanta is available to offer assistance to veterans who want additional information regarding this loan program. Trained representatives are available to answer questions regarding eligibility, the application process, and the first steps you need to take to qualify for a VA loan in North Carolina.
This is also the best place to contact if you believe your home could move into foreclosure. Their loan experts can help connect you with available resources that may be able to prevent this drastic action.
North Carolina Home Prices
Affordability is a major concern for prospective buyers who want to create a firm financial future for themselves. Studying the median home prices in North Carolina can give you a better idea of what size or type of home fits neatly into your monthly budget.
Across the state, home prices are currently seeing an upward trend. The median price of all homes listed for sale in the state is currently at $250,900 with a square foot price of $123.
Some pockets of the state will see differing list prices, including major cities like Charlotte and Raleigh. In Charlotte, a prospective buyer can expect to find a median list price of $285,700 and a square foot price of $136. Raleigh is significantly more expensive with a median list price of $336,140 and a square foot price of $143.
VA Regional Benefit Offices for North Carolina
The regional benefit office for your local area can help to answer any questions you may have regarding eligibility for a VA loan in North Carolina. However, they are also able to connect you with other programs and services that may be specific to your area.
Winston-Salem Regional Benefit Office
251 N. Main Street
Winston-Salem, NC 27155

VA Loans in North Carolina FAQs
I have bad credit. Can I get a VA loan in North Carolina?
There are no minimum credit requirements for VA loans, so applicants with poor credit can still receive a VA loan in North Carolina. The government is willing to guarantee the loan as long as a lender will approve the financing. You will need to find a lender that is willing to work with individuals who have bad credit.
Can a surviving spouse receive a VA loan in North Carolina?
In some situations, a surviving spouse is eligible to receive a VA loan in North Carolina. They must be unmarried unless they are over the age of 57 and remarried after December 6, 2003. Additionally, they must meet the following criteria:
Must be the spouse of a veteran who died while in service or from a service-connected disability
Must be the spouse of a service member who is missing in action or a prisoner of war
Must be the spouse of a totally disabled veteran whose disability may not have been the cause of death
What is the VA loan rate in North Carolina?
The VA loan rates in North Carolina will vary based on your personal financial history, economic factors, and your specific lender. The government does not set a specific VA loan rate in North Carolina, so you will need to check with any potential lenders regarding what rates they are able to offer you.