A lot people are interested in getting the best possible deal on the purchase of a new property which leads them to consider; "What is a HUD home?"
It's imperative to know all of the ins and outs when it comes to what these properties are and how to go about buying a HUD home. Homeowners can certainly save a significant amount of money on these properties, but you should be aware of where they come from first.
A HUD home is a property that is currently owned by the Department of Housing and Urban Development. The federal government became the owner of these properties at some point during the foreclosure process.
Most of the homes are the direct result of a foreclosure that resulted from an FHA (Federal Housing Administration) mortgage loan.
When a homeowner purchases a property with an FHA loan, the federal government agrees to insure the loan for a private lender.
Eventually, the homeowner's payments may stop and the lender decides to move the home into foreclosure to help recoup some of their lost money from this property.
They may decide to hand the title back over to the government to sell for them and help to cancel out some of the debt they incurred when the mortgagee failed to make payments.
At this point, they are considered HUD homes and are sold through the HUD Homestore, a government website that features available properties.
The general public is able to look at this site, as well as real estate professionals who may be approved to sell this type of property.
What are the Benefits of Buying a HUD Home?
There has to be a reason why so many homeowners are eager to purchase these properties. If you've already found yourself asking what is a HUD home?, you may already know why they are so popular.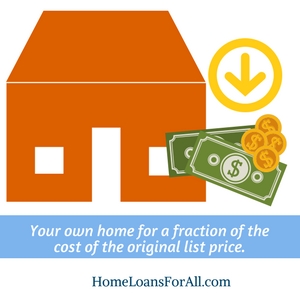 The main reason most people pursue this type of mortgage is that they want to find a spectacular deal during their next home purchase.
This may be the only way that they can afford to make the dream of homeownership into a reality or it could be a great way to simply lower their monthly expenditures to focus on other things.
A HUD home presents a realistic opportunity to own your own home for a fraction of the cost of the original list price.
Because these houses have been previously foreclosed on, the bank is eager for them to sell quickly. They tend to price them very low and offer generous discounts through programs like the Good Neighbor Next Door. If homes don't move in a timely manner, they continue to reduce the sale price.
What Are Some HUD Home Disadvantages?
Just as there are many benefits to purchasing this type of property, there is one major disadvantage that all prospective buyers should be aware of. There may be a need for extensive (and expensive) repair work on a home that has been through the foreclosure process.
A homeowner that didn't have the money to make their monthly mortgage payment may not have had the money to care for or maintain their home. It may be busted up inside or in need of great work done to the roof, electrical systems, or plumbing.
The odds are that there are at least a few items that need to be taken care before most people would consider these homes "move-in ready."
Unfortunately, the Department of Housing and Urban Development doesn't take any responsibility for fixing up these properties prior to listing them for sale.
Each home is sold as-is, which is why all buyers are encouraged to pay for a thorough home inspection prior to making an offer on a property.
This gives you an opportunity to survey the extent of the damage and determine the potential repair costs. You should consider this a crucial step if you want to purchase one of these HUD homes.
How Can I Buy a HUD Home?
Are you still interested in the potential long-term benefits of buying a HUD home? The HUD homes definition sometimes makes potential buyers a little wary of the process and the real advantages of this type of purchase.
However, it doesn't negate the fact that many of these properties are an excellent deal that can make homeownership a reality.
The primary goal is for these homes to be sold to owner-occupants instead of mortgage brokers or investors who could flip them for a profit.
This is why most homes are listed exclusively for sale to owner-occupants (those who will both own and live in the property as a primary residence) for a period of time before being made available to the general public.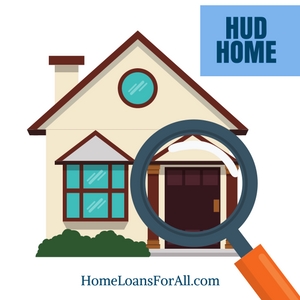 You can search for a property on the HUDhomestore.com website by using their search feature to look in your desired area. You can narrow it down to state, city, county, or zip code for a very narrow scope on where you would like to reside.
During the time the home is listed for sale, you may contact an approved real estate professional to schedule a walkthrough. It's at this point that most professionals would recommend that you have a thorough home inspection done prior to making an offer on the property.
Offers can be made directly for the list price, higher than the asking price, or lower depending on the market in your area.
You are allowed to negotiate the price somewhat but be aware that you may be competing with other bidders. An offer that is markedly lower than the others isn't destined to win the auction.
All bids must be submitted by one specific date listed on the Homestore website. These homes are auctioned to the highest bidder, so all offers must be submitted for review by this date.
They will review all of the contenders who are interested in the property and determine whether to make the sale or not.
If none of the offers meets their minimum standard, they may extend the deadline or lower the price of the home.
You may make an offer on the property through a real estate professional. You must be working with an agent in order to bid on these properties. HUD will help to cover the cost of the real estate professional you use during the closing costs.
Anyone is able to buy a HUD home as long as they have either the cash to purchase the home or can obtain financing through a private lender. HUD does not issue financing for any of these properties.
What happens if your offer is selected?
When your offer is selected, you are usually asked to put down an earnest money deposit. These funds go toward the down payment on the home and are non-refundable.
You should be prepared to make some type of good-faith contribution to the purchase price of the home at the time of making an offer.
If your offer is selected for the home and you are approved it purchase it, most closings happen within thirty days.
HUD may decide to extend the deadline for a thirty-day closing if your lender needs more time to process your paperwork or loan application. However, these extensions must be granted in writing in order to be valid.
It's recommended that your home inspection take place prior to this stage because you cannot back out of the contract at this point. Any issues that arise with the property in this interim waiting period will not affect the sale of the home.
If you choose to back out of the contract at this point, you will lose all of the earnest money and any deposit you put down on the property.
Are There Financing Options?
It's a common misconception that the Department of Housing and Urban Development provides financing for the properties they have listed for sale in the HUD Homestore.
This agency does not offer any type of financing to help homeowners secure the money to purchase one of these HUD homes. All financing will have to go through a private lender.
Some of the properties listed for sale on the HUD Homestore are eligible for an FHA loan from a lender that participates in this government program. The Federal Housing Administration is willing to insure a part of the loan to make prospective buyers less risky to the lender.
In exchange, homeowners qualify for several perks that can save them lots of money on the upfront costs associated with a home purchase.
The largest savings associated with an FHA mortgage is the low down payment. Borrowers with decent credit (580 or higher) qualify for a down payment of just 3.5 percent.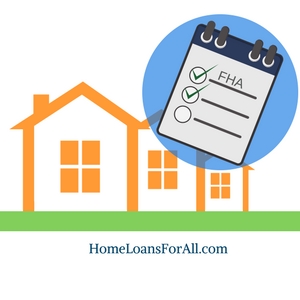 Compared to a conventional mortgage that typically requires a twenty percent down payment, this can save you thousands of dollars and put homeownership on your radar in the more immediate future.
How-to Qualify for a HUD Home
Do you have poor credit? Don't worry because you may still qualify for this loan program with one additional compensating factor. Credit scores lower than a 580 can qualify for an FHA loan if they are willing to and able to put down a ten percent down payment instead.
The other major deciding factor for approval on an FHA loan is your debt-to-income ratio. Most lenders prefer to see that your total debts (including the estimated mortgage, interest, taxes, and insurance on this new property) will equal 43 percent or less of your total income.
Be prepared to demonstrate that you have a solid work history and a decent income in order to qualify for this loan. As with most loans, you will need to bring proof of your income such as W2 statements and previous tax returns.
A property that is eligible for an FHA loan can move through the closing process much faster than other homes. They have likely already had their FHA appraisal that determines the final eligibility of the property and can finalize the funding.
If you are anxious to move into a new home, opting for one of these FHA-approved properties could be one way to start things moving a little faster.
Why Aren't All HUD Homes Eligible for the FHA Loan?
The truth is that not all HUD homes are going to be eligible for this type of financing.
This may not make sense because the majority of the properties are foreclosed FHA loans when they come under the ownership of HUD. However, you are about to understand more fully why an FHA loan may not be an option.
Properties that qualify for the FHA loan program must meet certain minimum property standards. These are items that are directly related to the safety and sanitation of the home, and they are determined by an appraiser.
The appraiser is going to be looking for major issues in the home such as electrical problems, issues with the plumbing, a bad roof, and other important areas.
If the property can't meet these standards, a lender isn't going to issue the financing for the property.
Some homeowners find a property on HUDHomestore that is not eligible for the FHA loan, but they neglect to ask themselves why this might be the case. Chances are that it directly relates to the need for some major repairs deep within the home. You have to ask yourself if you are willing to take the risk on this type of property, knowing that an obvious problem has likely already been spotted.
What If the Home Needs A Lot of Repairs?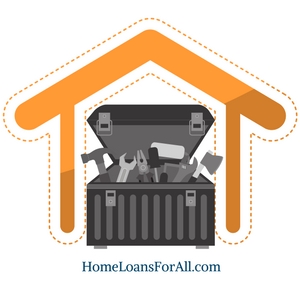 Some homes come with a much longer list of necessary repairs than others. If you stumble upon a home that is a real fixer-upper and you're willing to do the work, you may qualify for the FHA 203K loan.
Ordinarily, homes that need to be remodeled will first need to be purchased and then the owner will need to obtain a construction loan. You will pay interest on the money drawn from the construction loan until the renovation is complete.
At this point, both the construction loan and the first mortgage will be bundled into one "new" mortgage with a single monthly payment and interest rate.
This can be a real headache for homeowners, and it comes with a substantial cost. After all, you're now paying for multiple closings. To help make the process simpler, the FHA 203K loan may be offered.
This financing method packages the money needed for renovation into your initial mortgage and does not require an additional closing once the repairs are complete.
This makes obtaining the money you need to complete your checklist of needed repairs much simpler than it was in the past. You don't have to use an FHA loan or an FHA 203K loan in order to buy a HUD home. They are convenient and advantageous programs, but you can use other mortgages and financing options as well.
Frequently Asked Questions
How much money do you need to put down on a HUD home?
Most down payments on a HUD home are just five percent, but you may qualify for a lower rate if you use an FHA loan to finance the property. Not all HUD homes are eligible for FHA financing, so be sure to check with your real estate professional. If you have a credit score of 580 or higher, your down payment would be just 3.5 percent on an FHA-eligible property.
Can you buy a HUD home to flip?
Yes, you can purchase a HUD home to flip after the exclusive listing that sells to owner-occupants. When the sale is opened up, investors, brokers, and other buyers may consider the property and make an offer on the home.
When buying a HUD home as an owner occupant, how long do you have to live in a HUD home?
If you purchase the home as an owner-occupant, particularly during the exclusive listing period, you are agreeing to live in the home for twelve months. You will not be eligible to purchase another HUD home listing for two years following this purchase.
If you purchase a HUD home under the Good Neighbors Next Door incentive, you are required to reside in this property for three years in order to maintain your fifty percent discount.
How long do I have to live in a HUD home?
You must live in a HUD home for twelve months if you purchase it as an owner-occupant. Those who buy homes with the Good Neighbor Next Door incentive agree to live in the property as a primary residence for a minimum of three years.
HUD Homes in Conclusion
Purchasing a HUD home can make homeownership significantly more affordable for you. This government program is a great way to score a real bargain on the property of your dreams, particularly if you are willing to and able to put the effort into a fixer-upper.
Many of the HUD homes do come with a long list of repairs that need to be made. However, you can transform this property into the home of your dreams with a little time and money.
You can contact a real estate professional today to find out more about the available listings in your area.