Buying a HUD home can be a dream come true for many prospective buyers who want to find a fantastic bargain on their next house. These properties are often sold at significant discounts because they are the product of a foreclosure.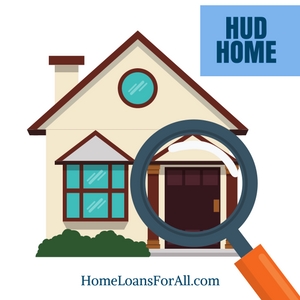 While this doesn't necessarily mean that the homes are perfect inside and out, it does offer you the potential to save significant amounts of money from the appraised value of the home.
If saving money on your next property purchase is appealing to you, you may want to find out more about how you can own your very own HUD home.
What is a HUD home and who qualifies? This is a key question that many consumers will ask before they start the HUD home buying process. You should know the basics of this program before deciding to pursue it further.
Get Help Today – Pre Qualify for Buying a Hud Home, Click Here.
Before Buying HUD Homes: What Are They?
HUD homes come under the possession of the Department of Housing and Urban Development because of a foreclosure. Typically, these homes had an FHA (Federal Housing Administration) mortgage that moved into default before the lender took possession of the property.
The backing of the federal government comes into play on these homes, so HUD attempts to sell them to recoup the cost of the property for themselves and the lender.
What are the benefits of HUD homes?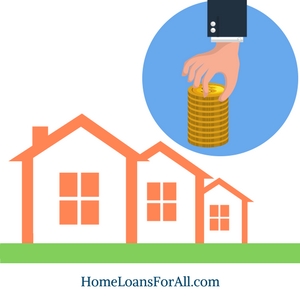 By purchasing a HUD home, you can take advantage of the numerous perks that come along with these properties. The most obvious benefit of these properties is their low price. Homebuyers can save thousands of dollars when they purchase a foreclosed property, a savings that can really add up over the duration of a loan.
The low price of the property also means that you will have a lower down payment when you are buying a HUD home. Many properties still qualify for the FHA mortgage which means you might only be required to bring a 3.5 percent down payment to closing.
Given that a conventional mortgage typically requires a twenty percent down payment, this automatically means that you can make homeownership a more immediate reality.
HUD is even willing to contribute up to five percent of the closing costs. The process of buying a HUD home is paved with savings.
Keep in mind that some of these properties already have an FHA appraisal, allowing the purchase process to move much faster. Buyers who have a strict deadline for when they need to be in a new house may want to explore this option further.
All HUD homes are required to close within thirty days of accepting the offer unless an extension is given.
Who are HUD homes for?
HUD homes are for anyone who wants to take advantage of the benefits listed above. If you can afford to either pay cash for your new property or can obtain financing through a private lender, you can purchase one of these properties.
You must also consider whether you are up for potentially extensive remodeling. There is a possibility that not all of these foreclosed homes will be in "move-in" ready condition. Some haven't been maintained in a very long time, so you may be faced with the need for immediate and widespread repairs on a number of essential systems.
Who Can Buy a HUD Home?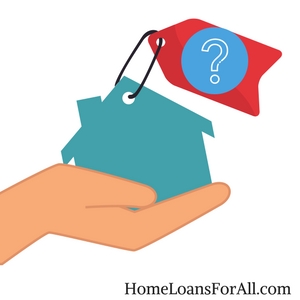 Anyone who has the money or can secure the financing to pay for the property may purchase a HUD home. These properties are usually eligible for a number of mortgage programs, including a conventional mortgage as well as an FHA loan.
The specific credit requirements and other eligibility criteria will vary based on the lender you select. None of the financing for the HUD home buying process is available from the federal government.
While they may offer to back some of their programs like the FHA mortgage, the rest of the financing is strictly offered through a collection of approved private lenders who choose to work with them.
As a result, the credit requirements will vary based on the type of financing you select and your lender.
FHA loans typically require a credit score no lower than 500 but be aware that you may face a higher down payment with scores in the 500 to 579 range.
Consumers with these lower scores will face a ten percent down payment compared to the 3.5 percent down payment for consumers with a credit score of 580 or higher.
The Process of Buying a HUD Home
Are convinced that you're ready to learn how to buy a HUD home? The entire process is relatively simple, but it can help to know what to expect in advance. In the coming sections, we will walk you through what to anticipate when you are attempting to purchase your very own HUD home.
Where can I find a HUD home?
All of the eligible properties listed for sale are located on the government website, HUDHomestore.com.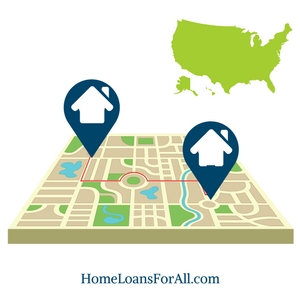 This page allows you to search for properties in your area by state, city, county, and even zip code. The HUD Homestore is a listing site to assist eligible buyers with finding the property that will work perfectly for their family.
You don't have to have a special login or credentials to view the properties for sale through the Homestore. The general public can easily view the available listings, as can mortgage brokers, government organizations, and real estate agents who might be attempting to help their clients.
Most of the properties listed here will be single-family residences.
You can find more information on the HUD home buying process and about homeownership in general through this page. There is absolutely no risk just for clicking around, so be sure to do a little research on what might be available in your local area before you commit to buying a HUD home.
How do I apply for buying HUD home?
The application process for buying a HUD home is a little different than it is for more conventional and straightforward home purchases. The first thing you should do is talk to your lender about what types of loans you might qualify for.
Having a pre-approval in hand can give you a greater degree of confidence and certainty before you start viewing homes with a real estate agent.
Keep in mind that some of the properties on the HUD Homestore are only available to owner-occupants (those who own and live in the home as their primary residence) during a two-week exclusive listing period.
After this period passes, properties will then become available to investors, government agencies, and other buyers who might be interested.
Whether you are an investor or an owner-occupant, you will need a HUD-approved agent who can submit a bid for the desired property on your behalf. This professional is required if you would like to purchase a HUD home because owners are not permitted to submit a bid without their assistance.
Buyers are free to submit a bid for whatever amount you choose, whether it's higher or lower than the current asking price.
Bidding on a HUD home doesn't mean that you will automatically win the house. HUD reserves the right to accept any offer they like or to refuse all offers during a given time period.
What are the financing options?
In general, you can purchase a HUD home with any qualifying mortgage. Many buyers might choose to consider conventional financing that features a twenty percent down payment with no private mortgage insurance and relatively low interest rates. However, there are other options available for those who can't scrape together enough savings for such a generous down payment.
FHA Financing
The FHA financing program is one of the most popular choices for those interested in buying a HUD home. This financing program offers a loan that is partially backed by the federal government, allowing lenders to have a little more security when it comes to lending to riskier applicants.
Every lender will have the opportunity to approve or deny an applicant based on their own standards, but here are the general requirements for an FHA mortgage:
Credit score of 500 or above
Down payment of ten percent for those with a credit score between 500 and 579
Down payment of 3.5 percent for those with a credit score of 580 or higher
Debt-to-income ratio of 43 percent or less (including the new mortgage and interest payments)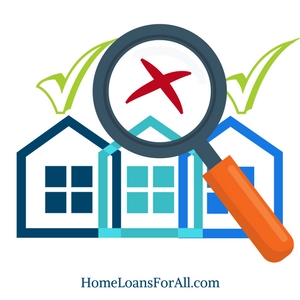 In exchange for meeting these criteria, borrowers tend to receive lower interest rates compared to traditional mortgage options. Each lender will have unique interest rates based on economic indicators, as well as your personal credit details and income information.
The homes that are eligible for an FHA mortgage must meet the minimum property requirements for safety and sanitation. This means that an objective third-party appraiser does not find any glaring issues with the heating, electricity, water, plumbing, roof, or foundation of the home. An appraisal is not the same thing as a thorough inspection, which is recommended with the purchase of a HUD home.
However, these appraisals that are looking for basic safety and sanitation may disqualify a HUD home that is in complete disrepair.
The major disadvantage to using an FHA mortgage is that you will be required to pay private mortgage insurance (sometimes seen as mortgage insurance premiums) for the duration of your loan. Conventional financing typically waives this requirement once you have built up at least twenty percent equity in the property.
FHA 203K Loans
Does the idea of purchasing a major fixer-upper fill you with excitement? You may not be frightened by the anticipation of some serious work on your new home, making a HUD home the perfect property for you.
Fixer-uppers that fall into this category probably won't qualify for an FHA mortgage, but you may still be able to receive the 203K loan. This financing option allows you to gain extra funds for renovating the property until it meets the safety and sanitation standards.
Most homeowners who have to move through the construction process are required to take out a second loan known as a construction loan. They use the draws from this funding to cover the cost of the repairs during the renovation.
When the property is finished, they refinance the construction loan into a new mortgage. Homeowners are frequently required to pay for two closings in addition to the high interest rates on the construction loan.
The FHA 203K loan offers a better way to restore a property back to a habitable condition. You can have one low and fixed interest rate to cover the cost of the home and the renovations. Only one closing is necessary and it can be much more affordable for homeowners as a result.
Do I need a home inspection?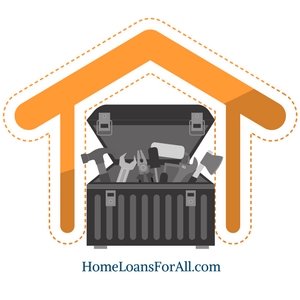 One of the scariest parts of buying a HUD home is the lack of guarantee regarding the condition of the property. HUD sells all of the homes as-is with no warranty or guarantee of any kind. They make no effort to fix up the properties or restore them to livable condition before the sale occurs. The new buyer will be responsible for the entire renovation including the expense.
It is highly recommended that you enter the HUD home buying process with your eyes wide open. The best way to do this is to enlist the help of a professional and well-qualified home inspector.
You should have the inspection done prior to submitting an offer so that you know just what areas of the home will need repair and if any of them are extremely expensive.
The appraisal associated with FHA loans is not a substitute for a thorough home inspection. Appraisals are looking only at the basic safety of the home, but that doesn't mean that nothing is immediately wrong.
Your inspector may point out areas that are cause for concern right now or those that could be lurking on the horizon in the coming months. They will survey all of the important areas of the home looking for these potential pitfalls.
Before you make an offer, you should always have an inspection done to ensure that you can handle the renovation load and the cost of the remodel. An untrained eye won't be able to spot these major issues during a simple walkthrough.
Your financial future could be at stake if you purchase a home without an inspection. A great inspection could prevent you from purchasing a home that is destined to be a money pit.
Read more about HUD Inspections here.
What should I know about closing?
Many buyers love the idea of buying a HUD home because it offers them a significant savings on the closing costs associated with a new purchase. HUD is willing to contribute up to five percent of the home's value to cover the closing costs. Furthermore, you won't be required to pay the real estate professional's commission fees either.
Closing costs can often add up to equal three to five percent of a home's overall value, so this savings should be noted as significant.
The official closing should be scheduled within thirty days of the offer being accepted. This is only able to be extended with written permission from HUD, an exception that is usually only issued if your lender is still attempting to process your loan application and paperwork.
The entire HUD home buying process can move very quickly, so you should be immediately prepared to dive right in once you make an offer on a home.
Frequently Asked Questions
How do investors buy HUD homes?
Investors may bid on HUD homes after the exclusive listing period for owner-occupant priority. This may not be available for the first two weeks that a property is listed on the HUD Homestore website.
How long do you have to occupy a HUD home?
Individuals who purchase the home as an owner-occupant must live in the home for a minimum of twelve months. If you purchased a HUD home under their Good Neighbor Next Door incentive, you agree to live in the property for a minimum of three years.
How long does it take to get approved for a HUD home?
You will be notified of whether your offer was accepted on a particular property within 48 hours of the bid deadline.
Can you buy a HUD home to flip?
Yes, you can flip a HUD home if you purchase the property as an investor instead of as an owner-occupant. You will have to wait until after the exclusive listing that prioritizes owner-occupants in order to bid for this purpose.
How do you apply for a HUD home?
HUD does not issue any financing for the properties listed through the HUD Homestore. You must apply for financing with a private lender. A professional and HUD-approved real estate professional can assist you with placing a bid on a potential property.
Why are HUD homes so cheap to buy?
HUD homes are the result of an FHA mortgage foreclosure. They sold at rock bottom prices to help the federal government and the lender to recoup some of their losses quickly.
Does HUD offer other programs?
HUD does offer incentive programs to sell these homes quickly. There are three major programs that most home buyers will want to be aware of before they purchase a HUD home:
Good Neighbor Next Door: Offers a fifty percent discount for law enforcement officers, teachers, firefighters, and emergency medical technicians who agree to live in the property for three years
Non-Profit Program: Lists properties at a thirty percent discount to help nonprofit agencies provide affordable housing to low- and moderate-income families
HUD Dollar Homes: Offers available properties to the local government for one dollar each to help facilitate assistance for low-income families who need housing
After buying a HUD Home, Can I rent it?
Yes, HUD homes can be rented if you purchase them as an investor instead of as an owner-occupant.
Can You Negotiate the Price when Buying a HUD Home?
Yes, you can negotiate the price of a HUD home.
Can I buy a HUD home with bad credit?
Yes, you may purchase a HUD home with bad credit if you are able to secure financing with a lender.
Can you buy a HUD home with no money down?
You may be able to purchase a HUD home with a VA loan or a USDA loan that does not require a down payment.
How do I start bidding on a HUD home that I want to buy?
You will need to work with a HUD-approved real estate professional to submit a bid package on any property.
How do I go about buying a HUD home?
You must first obtain financing from your lender to ensure that you qualify to purchase a HUD home. Then, you can work with a real estate agent to help you submit bids and schedule walkthroughs on properties listed for sale at the HUD Homestore.
Who qualifies to buy a HUD home?
Anyone who can obtain financing from a lender or who has the money to pay for the house can qualify for a HUD home.
Buying a HUD Home Wrap Up
Buying a HUD home is guaranteed to save you a lot of money on the upfront cost of a home purchase. You should be prepared for the possibility of extensive renovations and a quick closing process when you consider whether bidding on a HUD home is going to be the right choice for you and your family.
Take some time to search through the HUD Homestore and see if any properties catch your attention. From there, it's best to contact your lender for pre-approval and more details on the type of financing you might qualify for. Your dreams of home ownership could become a reality with one of these eligible HUD homes.