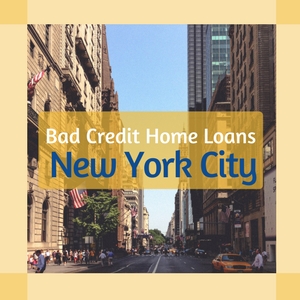 Home ownership is often seen as part of the realization of the American dream. We all want to live safely and securely in a place that we can call our own. Plus, owning a home is a long-term investment that can pay big dividends over time.
If you have bad credit, trying to buy a home can often be a discouraging process, which is determined by your debt payment history and credit utilization. If you can't make your payments on water and other utilities on time, you might find yourself in excessive debt, your credit score will drop and it will become much harder
The other thing lenders look at is your debt-to-income ratio, which (as the name implies) is a comparison between the amount of income you make in a given month and the amount of money you have to spend to pay off student loans, car payments, insurance, and other debts. Most lenders require a debt-to-income ratio of no more than 40 percent.
However, it is still very possible to secure NYC home loans even with these setbacks, and today we're going to tell you how.
Visit our Pre Qualification Page for Low Credit New York Mortgages here.
I Have Bad Credit In New York City. What Now?
Rebuilding your credit isn't easy, and if your FICO score drops below 550 it can be hard to secure a home loan in NYC. You might need to look at a rent-to-own option, find a co-signer, or seek out one of the government programs that are designed to help people with bad credit find a place to live.
If you live outside of New York City, take a look at our Bad Credit Home Loans in New York State article here.
Government Programs
Neighborhood Housing Services of NYC (NHSNYC)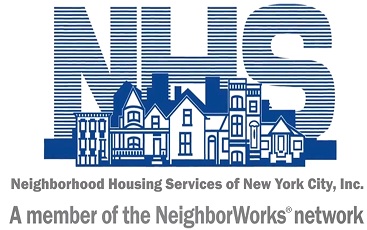 NYC's Neighborhood Housing Services program allows owners of one- to four-family homes in the five boroughs to apply for low-interest home loans. Many of their programs focus on home improvement rather than home ownership, but they also offer subsidized loans for first-time home owners, as well as useful seminars on topics like getting loans and repairing credit. They're a very useful resource, and even if it turns out that their programs won't be right for you, this should be your first point of contact for bad credit home assistance in New York City.
HomeFirst Down Payment Assistance Program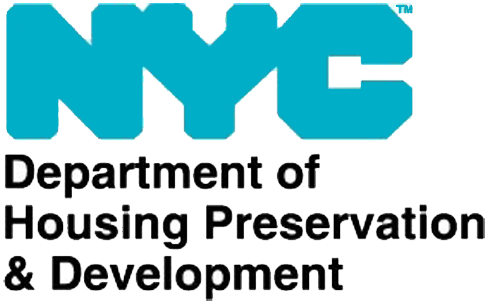 New York City's Department of Housing Preservation and Development, usually known as the "HPD", is the largest agency of its kind in the whole country. Through their "HomeFirst" program, first-time homebuyers who complete a course, meet certain income requirements, and live in a home for at least 10 years can receive up to $25,000 towards the down payment or closing costs on a 1-4 family home, condominium, or cooperative dwelling. This program has no credit requirements on its own, and giving the bank or private lender a larger down payment can often offset bad credit (as long as it's not under the FHA minimum of 500), making this an invaluable program for those looking for loans in New York with bad credit.
Federal Programs
The federal government has additional programs available that will help mortgage applicants to secure loans in New York with bad credit.
FHA Loans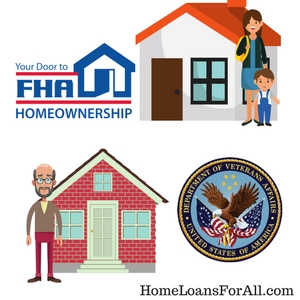 These are loans which are insured by the Federal Housing Administration, a branch of the federal government which promises to pay the bank (or private lender) back for the loan if you default. Because they feel like their investment is safe, lenders have much more lenient requirements for FHA loans than they do for conventional home loans, including much lower credit requirements. FHA loans also have down payments as low as 3.5 percent.
VA Loans
VA loans are only available for eligible service members and veterans, but they're an incredibly valuable federal program which waives the private mortgage insurance you'd normally have to pay on a home loan as well as the initial down payment, saving you what would most likely be thousands of dollars. Most relevant to this article, VA loans also don't have a minimum credit requirement.
Rent To Own Options in New York City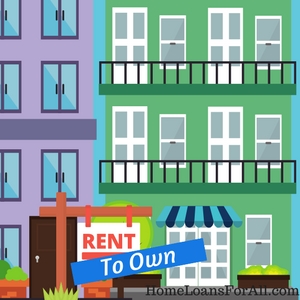 Maybe you're not ready to buy a whole home right now, or maybe you're just not eligible for any of the programs mentioned above. If you're still looking for the lender who's right for you, you might consider renting a property for now and taking out the option to purchase it in the future. Rent-to-own contracts have very different requirements than home loans and the minimum credit score is usually much lower or even nonexistent. Signing a contract with a potential options fee (a cost that you will pay similarly to a down payment) will give you the opportunity in the future to permanently buy a property that you're renting.
When you rent to own, a portion of your monthly rent check will be applied to the principal of the home throughout the duration of your lease. Once the lease has been paid, you will have the opportunity to purchase the property outright. At this time, you'll most likely need to have better credit because you will have to find a lender that will finalize financing for the actual purchase of the home. But renting-to-own gives you a place to live while you save up for the down payment and rebuild your credit.
Cosigner on a Home Loan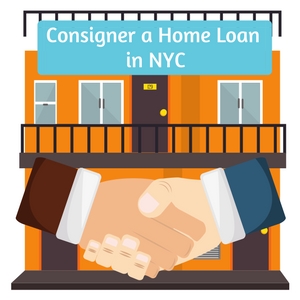 Another option for securing an NYC bad credit loan is to ask someone you trust – usually a friend of family member – to cosign your loan. This is essentially a legal promise that they will make sure you make your payments (or make the payments themselves if you should default), which lets you apply for a loan as though your credit was the same as theirs. Since this is a big commitment, you should make sure that your cosigner understands their responsibilities and is completely committed to helping you before you choose this option for an NYC home loan.
First Time Buyers In New York City With Bad Credit
Some of the government programs available in NYC, like the HomeFirst program, are specifically targeted towards first-time home buyers as a way of getting people to move to a place with such a high cost of living. But most first-time buyers prefer FHA loans. If you have a credit score of 580, an NYC FHA loan will only require a 3.5 percent down payment, and while lower credit scores will probably require a larger down payment (usually around 10%), that's still less than the payment on a traditional home loan, and you're still often eligible to receive the mortgage.
Bad Credit Home Loans In NYC After Bankruptcy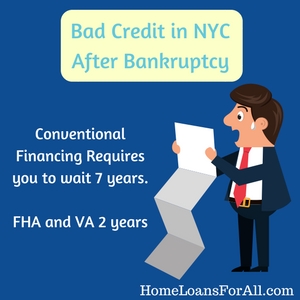 If you can't make a payment on your mortgage, you might end up having to file for bankruptcy, or your house may be foreclosed upon. Either of these events will damage your credit score and your ability to secure another home loan in the future. But it doesn't have to be the end – even though conventional financing requires you to wait seven years (in most cases) are filing for bankruptcy before you can apply for a new mortgage, FHA loans only require three years and VA loans only require two. And if you work with experts to rebuild your credit during the waiting period, you will get even better loan terms afterwards.
Assistance Available In New York
There's lots of assistance available for potential home owners to take advantage of in the city and state of New York. The Department of Housing Preservation and Development and HUD-approved counseling are good sources for getting answers to your most pressing question, and the homestead tax credit is a great resource that can make a potential property more affordable. And these resources are available to you whether you're buying your first home or your fiftieth!
Homestead Tax Credit
Homestead tax exemptions let you withhold a certain dollar amount or percentage of home value from your property taxes if you live in a home that you are paying off. New York also gives a bonus exemption to elderly homeowners with incomes of less than $80,000 USD.
How To Improve Your Credit Score
It usually takes a long time to raise your credit score, although the exact amount of time depends on the damage that's been done, whether or not you've had to file for bankruptcy before, etc.
The first step in credit repair is simply to start paying your bills on time every month, which demonstrates that you are a reliable financial investment and that if a moneylender agrees to give you a home loan they will get their money back.
The second step is to start paying back your existing debts, which will lower your overall credit utilization, improve your FICO score, and lower your debt-to-income ratio, with the latter being especially important if you want to get a loan in New York with bad credit.
Bad Credit Home Loans in New York City
It can sometimes feel discouraging to try and secure a home loan with bad credit, especially with the huge cost of living in the Big Apple. But with government assistance programs, co-signers, credits, and the help of experts like us, you too can make home ownership a reality.
Additional Resources