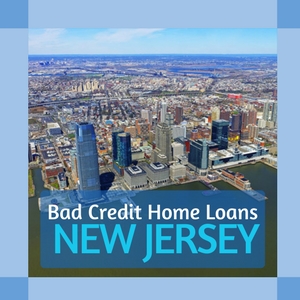 Few things are more discouraging than trying to buy a house when you have bad credit. But it doesn't have to be that way. There are plenty of ways to get a bad credit mortgage in New Jersey, and today we'll tell you all about them.
But first, it's important to understand what a lender looks at when they decide to approve or reject your loan application.
The first and most important consideration for a mortgage is your credit score, which is a measure of your payment history and credit utilization.
If you're not paying your bills consistently every month or if you have excessive debts, you will have a lower credit score.
Get Help Pre Qualifying for a New Jersey Bad Credit Home Loan – Click Here!
The second essential consideration is your debt-to-income ratio. This number is a comparison of the amount of debt you've accumulated in student loans, auto loans, and any pre-existing mortgages and your income.
Most lenders require your debt take up less than forty percent of your gross income.
But even if your debt is high and your credit is low, you can find bad credit mortgages in NJ.
How To Buy A House In NJ With Bad Credit
Once your credit is ruined, it can take a long time to rebuild it, especially with the high credit requirements of most conventional loans. Fortunately, there are a number of government programs that are designed to help make homeownership a reality for everyone.
Government Programs
Smart Start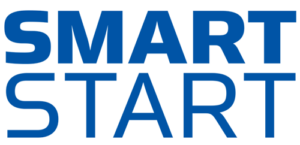 The New Jersey Housing and Mortgage Finance Agency offers a number of helpful programs designed to help first-time home buyers in NJ get what they need to secure a mortgage.
One such program is Smart Start, which offers zero-interest down payment and/or closing cost assistance for up to 4% of the first mortgage amount, with loan forgiveness for buyers who remain in the home for five years.
This is not specifically a credit-related program, but it can be a very helpful tool for first time homeowners, and being able to pay for a larger down payment (since the government's actually the one paying for it) might help you get more favorable terms and a more lenient credit requirement.
New Jersey Homeseeker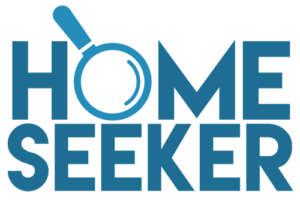 This is another NJHMFA program that helps with down payments and closing costs by giving first-time home buyers and veterans $10,000 to use as down payment or closing cost assistance when for a home purchase in Atlantic, Burlington, Camden, Essex, Gloucester, Mercer, Passaic or Union counties.
The funds are provided as a 0% interest loan that is forgiven in five years.
Federal Programs
The federal government has additional programs to help prospective buyers secure bad credit mortgages in New Jersey. Many of these are targeted more specifically to New Jerseyans with bad credit, so they're definitely worth checking out!
FHA Loans
Most private lenders or banks offer FHA loans, and in point of fact, they're the most popular type of mortgage in the country. These mortgages are insured by the Federal Housing Administration, which promises to pay back the lender if you are unable to make yo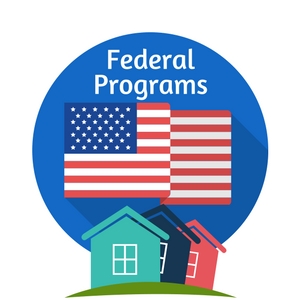 ur payments.
Because they feel that their investment is more secure, lenders in New Jersey are much more lenient with the requirements for FHA loans than they are for conventional mortgages. As a result, FHA loans include smaller down payments and no minimum credit requirements, making them ideal for a bad credit mortgage in NJ.
VA Loans
Service members and veterans in New Jersey may be eligible for VA loans, which have no minimum credit requirements and which can help you save thousands of dollars. Among the favorable terms and conditions a VA loan offers is the fact that you can waive the private mortgage insurance – which will make your monthly payments much cheaper – and you won't need to make a down payment.
USDA Loans
Rural homes in New Jersey might be able to qualify for a loan that is offered by the US Department of Agriculture. These loans usually have higher credit requirements than the FHA or VA loans, but they can be manually underwritten by the lender to make them bad credit mortgages in New Jersey.
Rent To Own Options in New Jersey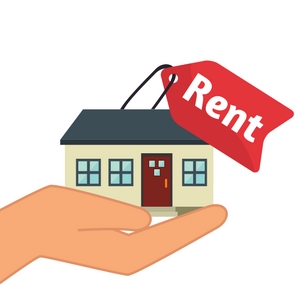 It's possible that you're not ready or still not able to purchase a home at this time. Maybe your credit is too bad to repair. Maybe you're ineligible for any of the programs above.
Either way, there's still ways for you to find a place to live, one of which is the rent-to-own option in New Jersey.
In a rent-to-own contract, a portion of your monthly rent payment is put towards the principal of the home. This which means that you will have a place to live and that you can take the time to save up for the down payment and repair your credit before you have to commit to a full mortgage.
Once the lease is up, you will be given the option to purchase the home outright after securing financing from another private lender.
Cosigner on a Home Loan
Another option for NJ home buyers with bad credit is to find someone to co-sign your loan. When you have a cosigner, you can apply for a loan as though your credit was the same as theirs, which gives you much more favorable terms.
However, by cosigning on your loan, the friend or family member is directly tying their own credit score to your property, which is a major commitment for someone to make. Be sure that you and the co-signer both understand the conditions of the deal before signing.
First Time Buyers In New Jersey With Bad Credit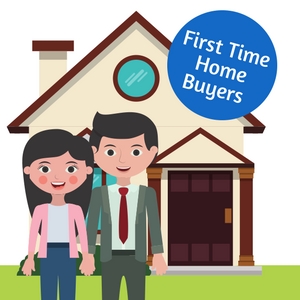 If you're a first-time buyer in New Jersey who who has bad credit, you should look first and foremost to the FHA loan option. If you have credit as low as 580, you will only have to pay for a 3.5 percent down payment. And if your credit is lower than 580, you still have options.
You can provide alternative credit, such as proof that you regularly pay your car, phone, or utility bills. Alternately, you might have to pay a slightly higher down payment.
This latter option usually means the FHA down payment will be around 10 percent, which is still only half of the 20 percent down payment required by a conventional mortgage.
Bad Credit Home Loans In New Jersey After Bankruptcy
When you cannot make your mortgage payment, the house may move into foreclosure or you could file for bankruptcy. Either option will cause major damage to your credit score and will make it difficult to finance a future home.
If you take the time to repair your credit score, you will be able to qualify for a mortgage again, but there are certain waiting periods before you can purchase another New Jersey home.
However, bankruptcy doesn't have to be the end. Even though conventional mortgages usually require a seven-year waiting period after filing for bankruptcy before you can apply for a new loan, FHA mortgages only have a three-year waiting period and VA home loans only require a two-year waiting period.
Assistance Available In New Jersey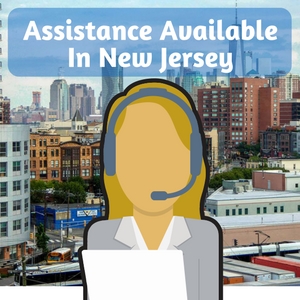 If you are a home buyer with bad credit in New Jersey, there is a lot of assistance available to you. The New Jersey Housing and Mortgage Finance Agency and HUD-approved counseling are good places to find answers to your questions, guidance throughout the home buying process, and advice on how to secure a home loan even if you are a first-timer.
Homestead Tax Credit
A homestead tax exemption is another helpful piece of assistance available for bad credit home buyers in New Jersey.
This exemption allows you to withhold a certain amount of money – sometimes a percentage of the house's total value, sometimes a flat dollar amount – from your property taxes if you live in a home that you are still paying off.
In New Jersey, people eligible for the homestead tax credit will save $202 a year on average.
How To Improve Your Credit Score
Fixing your credit score takes a lot of time and effort, which is we have recommended several options that will let you find a place to live as soon as possible. However, credit repair in NJ is still possible.
The first important step is to start paying your bills on time every month. If this is done consistently, it can have a huge impact on your credit because it demonstrates that you are a reliable financial investment for the moneylender.
The second step is to start paying off your existing debts – outstanding mortgages, student loans, etc. This improves your credit score and lowers your debt-to-income ratio, both of which will increase your chances of being able to buy a house in New Jersey with bad credit.
Conclusion
We hope this article has been helpful and will allow you to find a bad credit mortgage in NJ. It can be easy to get discouraged sometimes, but home ownership is something that everybody in this country has the chance to make real. We know that with the help of these programs, you too can buy a home in New Jersey.