What is a VA Loan?
New Jersey homeowners who want the best possible terms on their mortgage often select VA loans over other available financing options. This is one of the most favorable programs available. You should be sure to educate yourself on the major savings and advantages that a New Jersey VA Loan can offer before you commit to any other mortgage product.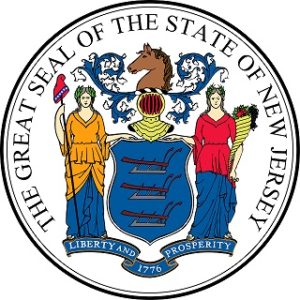 VA loans are mortgages offered by private lenders with some guarantee from the federal government. The Department of Veterans Affairs is willing to back a portion of each loan which makes lenders more apt to offer favorable terms and conditions.
We're VA Home Mortgage Specialists, Get Pre Qualified Now – Click Here.
This guarantee also makes it more likely that lenders will issue mortgages to individuals who may not have qualified for traditional financing due to poor credit or higher debt-to-income ratios.
New Jersey VA Loan Benefits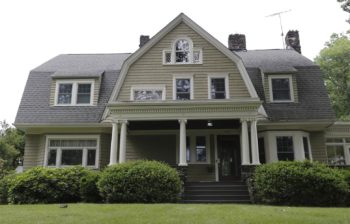 The benefits associated with a VA loan in New Jersey can equal substantial savings for prospective home buyers. Be sure that you understand all of the associated perks so you can take advantage of this program.
No Down Payment
The reduced down payment is perhaps the single biggest reason why buyers express interest in New Jersey VA loans. A traditional mortgage product has historically required a twenty percent down payment to lessen the risk to lenders.
With the backing of the federal government, military mortgages typically don't require any down payment at all. This eliminates the most substantial upfront cost associated with purchasing a new home.
No Private Mortgage Insurance
A low down payment often means that home buyers will be required to keep private mortgage insurance on their new property as well. This monthly fee can equate to 0.3 percent to 1.5 percent of the loan amount each year.
For some families, this extra expense would put the prospect of homeownership outside the range of what they deem affordable. A VA loan in New Jersey does not require this monthly payment.
No Penalty for Early Payoff
Have you considered paying off your mortgage earlier than planned? The good news is that VA loans allow you to do just that without incurring penalties or additional fees. You can save plenty of money on interest costs by paying off your home early and avoid fees associated with some traditional financing options.
Loan Assistance Programs
Because the loan is guaranteed in part by the government, there are plenty of resources available to help prevent you from experiencing foreclosure. If you feel that you may be unable to make your monthly payments, be sure to reach out to the loan experts through the Department of Veterans Affairs for access to resources and assistance.
Eligibility
The most important criteria to be eligible for a New Jersey VA loan is service in one of the branches of the United States armed forces. Your service times must be verified and you will need to receive a Certificate of Eligibility.
Service members will need to determine if their commitment to the armed forces meets the necessary time requirements using the criteria listed by the Department of Veterans Affairs.
Service times are determined based on your responsibilities, discharge status, dates of service, and branch of the armed forces. Surviving spouses may also be eligible to receive a VA loan in New Jersey.
Be sure to take the time to carefully read all of the guidelines in order to meet the criteria for a Certificate of Eligibility.
Home buyers will also need to search for a property that meets the requirements to receive funding with a military mortgage. Contrary to popular belief, VA loans are able to be used for a wide variety of purposes. You can use them to purchase a single-family home, a condominium in a VA-approved project, or a manufactured home and lot.
However, there are lots of other options, including building a new home, installing energy efficient upgrades, or renovating a newly purchased home.
Some veterans may also choose to use this program to refinance their existing home. This allows them to take advantage of lower VA loan rates in New Jersey while maintaining their current residence.
New Jersey Loan Limits by County
In order to qualify for no down payment, your New Jersey VA loan will have to come in under the maximum loan amount. These VA loan limits in New Jersey are set by county and are based on the current cost of living.
You will want to take a careful look at what county the property is located in to determine the maximum amount for a military mortgage with no down payment.
Most of the counties have VA loan limits in New Jersey of $679,650. However, some counties have lower limits of $453,100, including: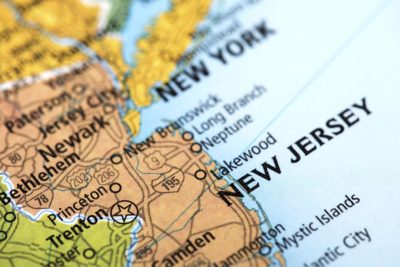 Atlantic
Burlington
Camden
Cape May
Cumberland
Gloucester
Mercer
Salem
Warren
Keep in mind that these New Jersey VA loan limits do not guarantee that a lender will approve you for this amount. The financing that a particular lender can offer you will be based on your credit score, income, debt, and other factors.
Regional Loan Centers
The regional loan center that services the New Jersey area is actually located in Cleveland. This location is available to connect you with trained representatives who can answer questions regarding your eligibility, the application process, and the first steps toward homeownership with a VA loan in New Jersey.
This is also a great place to seek help if you need access to loan assistance programs or are in danger of facing foreclosure.
New Jersey Home Prices
You should ensure that you can afford a home long-term before making a final purchase. Researching the local real estate market and state trends can help you to decide what would be affordable in your area.
The home prices in New Jersey are rising at a slightly lower rate than some other areas in the country. However, they are still set to increase over the next year. There is currently a median list price of $289,900 with a square footage price of $170.
Popular cities such as Newark have a lower cost of living and a reduced median list price. The median list price for the Newark area is $185,000 with a square foot price of just $87. Compared to some other areas, this is extremely affordable.
Other cities will have more expensive costs of living. For example, Jersey City is going to be far costlier than the median home price across the state. The median list price is $418,600 for this area, and it includes a square foot price of $492.
VA Loans NJ Regional Benefit Offices
If you have questions regarding receiving a New Jersey VA loan or want information about other available services, you may want to contact the regional benefit offices. The regional benefit office for New Jersey is located in Newark.
Newark Regional Benefit Office
20 Washington Place
Newark, NJ 07102
New Jersey VA Home Loan FAQs
I have bad credit. Can I get a New Jersey VA loan?
Yes, you may still qualify for a VA loan in New Jersey even if you have bad credit. You will need to find a private lender who is willing to work with you and your unique financial situation. However, there is no minimum required credit score for VA loans. You may face higher VA loan rates in New Jersey with a lower credit score.
Learn more about Bad Credit Home Loans in New Jersey here.
Can a surviving spouse receive a VA loan in New Jersey?
Yes, a surviving spouse may still be eligible for a VA loan in New Jersey under certain circumstances. You must be the un-remarried spouse of:
A veteran who died while in service or from a service-connected disability
A service member who is missing in action or a prisoner of war
A totally disabled veteran whose disability may not have been the cause of death
You may be remarried if you are over the age of 57 and were married after December 6, 2003.
What is the VA loan rate in New Jersey?
There are no set VA loan rates in New Jersey. Each lender will set their own mortgage interest rates based on your financial history. The current state of the real estate market will also play a big role in determining VA loan rates in New Jersey. Economic indicators make it impossible to predict future rates. Contact your lender to find out what interest rates you may qualify for a New Jersey VA Loan today.