Online home loan comparison rate explained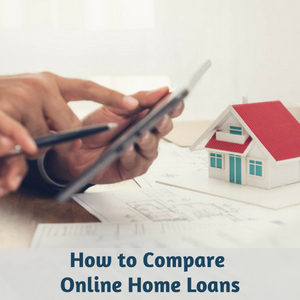 Every home buyer, whether seasoned or a first-time investor, needs to find the best mortgage deals in the market. A home loan comparison rate tool enables home buyers to determine the real cost of the mortgage. It combines the total cost including the interest rate plus other charges into a single percentage rate. This is a mechanism that every mortgage lender displays on their website where they advertise their interest rates.
A lender may advertise the interest rate as 4.89% but when the fees and other charges are taken into account, the comparison rate may read 5.98%, which is a more precise representation of the interest rate. Comparison rates are mandatory i.e. they are required by law to stop mortgage lenders from misleading the customers with ridiculously low-interest rates that lure naive home buyers into taking loans that cost more than what's expected.
Difference between comparison rate and interest rate
It is virtually impossible to compare mortgages with different fees and interest rates. The interest rate is just one part of the loan cost that a home buyer pays, not to mention the principal amount. A comparison rate, on the other side, is unique because it gives an all-encompassing reflection of the total cost of a mortgage. In other words, it is the big picture. When comparing online home loans, the important element you should pay close attention to is the comparison rate. Overlooking this factor can get you into a mortgage you'll live to regret.
What is excluded in a comparison rate?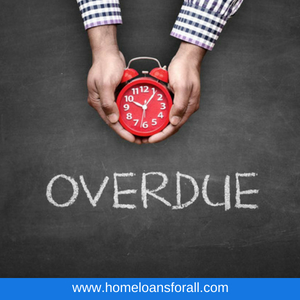 Do not assume that every cost of home-ownership is included in the comparison rate. Here are some costs which are not part of the tool.
Late payment charges
Stamp duty
Mortgage registration fees
Deferred establishment fees
Redraw fees
Conveyance charges
Early termination charges
Before you decide on the type of home loan to take, you must understand the key terminologies to get the facts right. This will save you a lot of time and money in your mortgage journey. Consult an expert if you are a first-time homebuyer or want to get a deep understanding the options that suit you best. Discuss with a mortgage consultant your particular needs and plan for the right strategy for your home loan.
Factors underlying comparison rates
There are several factors that account for a comparison rate:
The principal amount
The interest rate
Loan term
Fees and charges
Repayment frequency
Choosing an online home loan
When looking for the right home loan, it is of utmost importance to determine the exact feature you need and the real cost. Do you need a fixed-rate or variable-rate mortgage? Ask for a key fact sheet from your potential lender before you sign up. The sheet contains all the information and a format you can use to check the features against other mortgages. Take caution! Some online mortgage lenders claim to give mortgages you can pay off quickly. This means increasing your monthly payments. When the deal seems too good, you know what to do.
Reasons to compare online home loans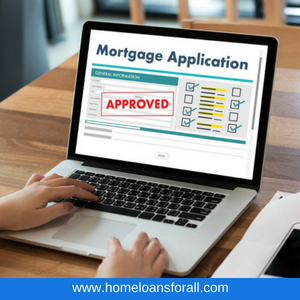 Finding the best deal: a home is one of the major financial assets you can have in your lifetime. Comparing the rates before making a choice is paramount. It can save you thousands of dollars in the repayment period. So, take the comparison rates seriously if you want to find the best deal.
Escaping the wrong mortgage: one of the greatest financial mistakes first-time home buyers make is choosing the wrong type of home loan. Your mortgage is secured by the property you are buying with the loan. In case of a default, you might end up losing your home. That's why you need to choose something that suits your budget.
Money-saving: making a hasty decision when buying a home can cost you a lot. By making a thorough comparison, you might spot a mortgage with favorable interest and lower fee structures.
Suitable features: apart from landing on a low-cost mortgage, finding a loan with several great features is a huge step. Look for portability, flexible repayment schedules, redraw features, and offset accounts.
Things to look for
The truth is the comparison features depends on what you are looking for. Here are the most important factors to consider.
Interest rate: find out how the rates look against each other. Is the rate variable, fixed, or a combination of the two? There are certain features that can lower the interest rate e.g. offset accounts. If you are looking for a stable repayment structure, opt for fixed-rate mortgages.
Fees: the most obvious fees are the annual and monthly charges for maintaining an account. Establishment fees differ from one lender to the next and you don't need to pay expensive upfront fees for a loan.
Features: some loan features are cool while others can be deal breakers. With an offset account, you get to pay lower interest in the long run. Extra repayment is another great feature that helps you to pay off the mortgage faster thereby saving you interest money.
Redraw facilities: They allow you to access extra repayments you've made in case of unprecedented expenses. They also come in handy when you need extra money for holidays or home improvement. Salary repayments help you to take money directly from your paycheck giving you the satisfaction that your monthly payments are made in a timely manner.
Final tips
As already mentioned, you should check the key fact sheet from your provider. It is found on the product page of online mortgage lenders. It makes it easier for you to shop around for loans as you compare different options.
You can also hire comparison services like Home Loan for All to get a clear view of the lending options out there. You will find useful charts and product pages of several mortgage lenders in Canada. Once you find a good rate, contact the lender preferably over the phone and discuss the details of the products that they are offering. This is the only way you can find accurate information about the provider's portfolio. Check out how much mortgage you can afford.