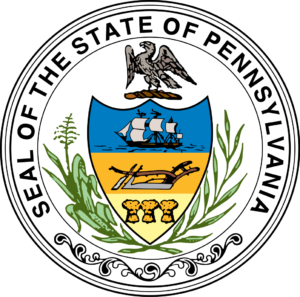 Prospective homebuyers in the Keystone State are eager to get the best possible deal on their Pennsylvania mortgage loans. Purchasing a new home, whether it's your first one or your fifth, is a long-term investment that can pay dividends in the future. You have the security of owning your own property, an asset that can often appreciate over time. However, it's important that you select the right mortgage program for your needs. This is why many homeowners are looking for an FHA loan in Pennsylvania.
If you've been considering a Pennsylvania FHA home loan, we've compiled a list of the most common questions and their corresponding answers. You can get a quick crash course about what to expect from FHA loan requirements in PA.
We can help with your Pennsylvania FHA Loan – Apply for FHA Loan in PA
What is an FHA loan in Pennsylvania?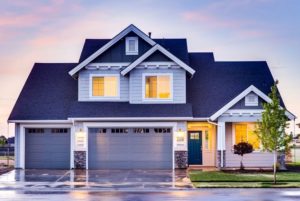 Wrapping your mind around the finer points of a home loan is difficult until you know the basic premise of the program. An FHA loan in Pennsylvania and across the country is a mortgage that is insured by the United States Federal Housing Administration. It should be noted that the Federal Housing Administration (the namesake for the FHA loan) doesn't actually originate any of the Pennsylvania mortgage loan.
Instead, potential homebuyers are referred to approved banks and lenders who work with the federal government on this program. The government isn't lending the money to the banks, but it does offer them some protection in exchange for participation with the program. Insuring the loan with the federal government gives lenders more security to offer financing to individuals and families who don't meet traditional or more stringent qualification criteria.
What are the different types of FHA loans in PA?
Homeowners seeking an FHA loan in Pennsylvania will want to educate themselves on the wide variety of loans that can be insured this way. Most individuals only hear lenders discussing the FHA loan requirements in PA for a fixed-rate loan, but it's far from the only choice.
A fixed-rate FHA loan in PA is the most common type issued by lenders, and it is the one most home buyers will be familiar with. The most prominent feature of a fixed-rate mortgage is one set interest rate that never changes throughout the duration of the mortgage. Apart from slight deviations in insurance or property taxes, your mortgage payment remains the same month after month for the duration of your loan.
A thirty-year FHA loan in Pennsylvania is the most commonly seen duration, but a fifteen-year Pennsylvania mortgage loan is also popular among homeowners who have more expendable income each month.

FHA loan requirements in PA also allow for adjustable rate mortgages. These loans feature a fixed loan rate for the first few years (usually three to five) and adjustable rates thereafter. Monthly payments will vary due to the constant fluctuations in interest rates, especially in a volatile housing market. However, this could be great for homeowners who don't plan to stay in their house more than a few years or for those who don't qualify for great rates at the time they apply for a mortgage.

Prospective buyers can experiment with several other loan types through this program as well. FHA loans in PA can also be hybrids, balloon mortgages, or jumbo fixed-rate loans. These types are significantly less common and you may be hard-pressed to find a lender who offers them.
What advantages do homeowners have with an FHA loan in PA?
Certain advantages come easily with an FHA loan in Pennsylvania, which is why prospective homebuyers continue to seek out lenders with this program. Because the mortgage is insured by the Federal Housing Administration, lenders are more likely to be flexible on the requirements for approval.
Many individuals who don't qualify for conventional loan products will still make the cut for the Pennsylvania FHA loan requirements.
The major advantage of the FHA loan in PA is the smaller down payment. First time homebuyers and younger prospective buyers can benefit from this reduction to the upfront cost. Where conventional Pennsylvania mortgage loans typically require a twenty percent down payment, an FHA loan in Pennsylvania only requires 3.5 percent for many families.
Additionally, they're more likely to approve individuals with lower credit scores.
The bottom line is that an FHA loan in Pennsylvania is less expensive upfront and easier to qualify for than conventional products.
What are the disadvantages for an FHA loan?
Unfortunately, those advantages tend to be balanced by a set of disadvantages for homeowners as well. The most obvious disadvantage is the extra fees tacked onto your monthly payments by the federal government.
Because the Federal Housing Administration is willing to insure your loan, they have to make sure that they're protecting their own investment. Homebuyers are required to pay an upfront FHA funding fee, typically equal to 1.75 percent of the total mortgage. Many lenders also refer to this as an upfront mortgage insurance premium.
In essence, the FHA is willing to insure your loan but you will have to pay an insurance premium.
Conventional mortgages typically allow homeowners to cancel their mortgage insurance (sometimes known as PMI) after they accrue a certain amount of equity. Usually, this equals out to be roughly 20 percent of the value of the home. An FHA loan in Pennsylvania does not allow you to cancel your mortgage insurance until you've paid off the home in its entirety.
Additionally, interest rates tend to be slightly higher as a result of the lowered FHA loan requirements in PA. A smaller down payment means that the bank will need to make up for that initial loss somewhere. Loan rates are an obvious place to help lenders make up for the smaller down payment.
What type of properties qualify for an FHA home loan?
Homebuyers should keep in mind that not every property will be eligible under the FHA loan limits in Pennsylvania. If you're set on using an FHA loan in PA, you need to ensure that the properties you view will qualify.
All properties who meet the Pennsylvania FHA loan requirements must have a valid appraisal to ensure that it meets minimum property standards. In general, these are relatively simple criteria that make the home safe, sound, and secure.
When a conventional mortgage product is used, homes are usually subject to an appraisal that determines the market value of the home. Lenders want to ensure that they are helping homeowners to make a wise investment and that they can recover their investment if you default on the loan. FHA loan limits in Pennsylvania require a safety inspection in addition to assessing the market value.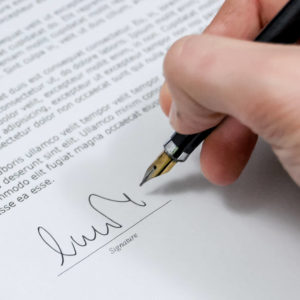 Appraisers will be searching for signs that the home isn't safe and secure. This can include issues like foundation cracks and concerns regarding the structural integrity of the home, loose handrails, or peeling paint in older homes. Consider some of these safety standards that appraisers often look for with an FHA loan in Pennsylvania:
Faulty HVAC system
Holes or leaks in the roof
Low water pressure
Lack of hot water
Sink, tub, shower, or toilet leaks
No access to or space in the crawl space
Keep some of these lesser known criteria in mind when viewing various homes. Properties that send up too many red flags may cause issues when looking for lender approval.
The other major criteria when it comes to FHA loan requirements in PA is the listing price. The FHA loan limits in Pennsylvania will vary depending on the county, with upper limits ranging from $275,665 to $636,150. Most counties will fall under the $275,665 FHA loan limits in Pennsylvania.
How important is credit when applying for an FHA loan in Pennsylvania?
Credit is a serious consideration for lenders, no matter what type of loan you're looking for. Fortunately, an FHA loan in Pennsylvania does have a lower minimum credit score requirement than many other mortgage products available today. This can work out great for prospective homeowners with poor credit or young buyers who have yet to build significant credit histories.
The minimum credit score for FHA loan requirements in PA is typically considered to be 580.
At this credit score, homeowners see the most benefits from an FHA loan and the advantages that many associate with this program. The FHA loan requirements for PA allow homeowners to use the smaller down payment of 3.5 percent at this credit score.
Having a credit score that's lower than 580 won't necessarily keep you from qualifying though, depending on your lender. Some banks will accept credit scores as low as 500, but be warned that you won't have nearly as many perks. Lower credit scores typically require a higher down payment to continue meeting the Pennsylvania FHA loan requirements. This down payment amount could be as high as 10 percent.
Unfortunately, many homeowners would find conventional products to have more favorable terms when considering a larger down payment. This would require working on improving your credit score and holding off on home buying for a little while though.
As an added bonus, you may not even need to have an official credit score to meet the FHA loan requirements in PA. Many lenders will now consider "alternative forms of credit" in place of the traditional FICO credit score. These can include long-standing accounts with vendors such as your electric company, phone company, or cable company.
What are the requirements for an FHA loan in PA?
Are you wondering if you meet the criteria for an FHA loan in Pennsylvania? Here is a breakdown of what prospective homebuyers should be prepared for before they apply with lenders:
A minimum credit score of 500 or two forms of alternative credit
A property that meets the minimum property standards
A debt-to-income ratio of 50 percent or less

Debt-to-income ratio is a huge consideration for lenders who want to ensure that you won't default on your monthly payments. This number tallies up your gross income compared to the amount of debt you have each month. That debt should include auto loans, student loans, credit card bills, and, of course, your brand-new Pennsylvania mortgage loan.
If your debt surpasses this 50 percent mark, you may need to pay down some debt or purchase a less expensive home.
Lenders can set their own standards for an FHA loan in PA, but these are the bare minimum FHA loan requirements in PA set out by the federal government. For example, they may require a higher credit score or an even lower debt-to-income ratio. Check with potential lenders and banks in your area to see what their specific eligibility criteria are.
How do you receive an FHA loan in PA?
The government isn't in charge of handing out the loans for a Pennsylvania FHA loan. Instead, they will refer you to a list of approved lenders that they work with on these types of mortgages. Ask around at your local banks and mortgage companies to see if they offer the FHA loan for PA.
Once you find a lender that participates, you will go through the application process to become pre-qualified for a home. Your representative will screen your credit, income, debt, and more to determine if you are a valid candidate according to the FHA loan requirements in PA.
What are the FHA loan rates for PA?
This is another tricky part of shopping for an FHA loan in PA. Not every lender who offers the program will have the exact same rates. FHA loan rates in PA are subject to change, often on a daily basis. The real estate market is in a constant state of flux, which means that rates can change at any given moment.
Banks are responsible for setting their own rates, but this is usually done in a competitive manner based on economic indicators. Do some research before you apply to determine which lenders have the lowest rates. After all, your mortgage rates can create a significant difference in your monthly payment, and high rates will cost you more money over the course of your loan.
Do you have to be a first-time home buyer for FHA loans in Pennsylvania?
No, this popular myth is actually untrue. A Pennsylvania FHA loan is available to all homebuyers who meet the criteria.
What is the maximum income limit for FHA loans?
There is no maximum income limit for applicants who want an FHA loan. However, if you are able to put down a larger down payment, you may want to pursue a conventional mortgage product instead.
Additonal Resources