What are VA Loans in Pennsylvania?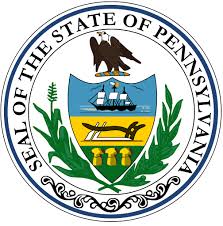 When you're attempting to purchase a new home in Pennsylvania, you want to ensure that you're getting the best possible deal. For many individuals and families, Pennsylvania VA loans quickly appear to offer the most favorable terms and benefits. It's important to fully understand the advantages and the eligibility requirements for applicants interested in VA loans in Pennsylvania.
These loans are offered through private lenders but are guaranteed in part by the Department of Veterans Affairs. As a result, lenders are more likely to issue loans with better terms to borrowers who may not qualify for conventional mortgage products.
We Specialize in VA Home Loans – Pre Qualify in Pennsylvania Today, click here.
VA Loan Benefits in Pennsylvania
What kind of benefits are truly available with this loan program? For a closer look at the benefits associated with a military mortgage in Pennsylvania, you can see more detailed information below.
No Down Payment
This is perhaps the single largest advantage when it comes to applying for VA loans in Pennsylvania. Traditional mortgage products typically require a twenty percent down payment, which can equate to years' worth of savings. In comparison, you may be able to purchase a home without any down payment at all.
No Private Mortgage Insurance Premium
When it comes to traditional mortgage products, lenders often require private mortgage insurance when you have a down payment under twenty percent. This insurance premium costs between 0.3 and 1.5 percent of the loan amount annually. These military mortgages in Pennsylvania don't require private mortgage insurance, which can add up to huge savings on a monthly basis.
No Penalty for Paying Off the Loan Early
Do you want to keep more money in your pocket over the course of your loan? Making extra payments is a great way to reduce the overall cost of your interest rates. A VA loan will allow you to pay off your home early and save on interest costs without any penalty from the lender.
Loan Assistance Available from the VA
If you find yourself struggling to make ends meet, the Department of Veterans Affairs offers help from qualified experts familiar with loan assistance programs to help you avoid foreclosure. Don't hesitate to reach out if you need help making the monthly payments on your mortgage.
VA Home Loan Eligibility in PA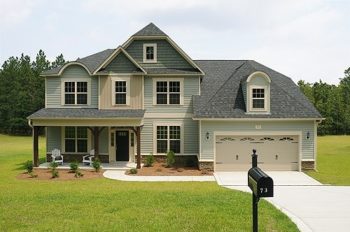 In order to qualify for a VA loan in Pennsylvania, you will need to determine whether you meet the criteria for a Certificate of Eligibility. Prospective home buyers will need to meet minimum service requirements for active duty in a branch of the armed forces, either during a war or during peacetime. Spouses may also qualify under certain circumstances. You can see the detailed service requirements for a VA loan in Pennsylvania here.
Once you can obtain your Certificate of Eligibility, you must select a property that meets the VA loan requirements. There are specific property types that are eligible for these mortgages, including single family homes, condominiums in VA-approved projects, and manufactured homes or lots.
You may be surprised to learn that you can do a number of things with a military mortgage beyond just purchasing a single-family home. Here are some other ways that a military mortgage in
Pennsylvania may be able to help you make homeownership a reality:

Building a new home
Renovating a newly purchased home
Installing energy efficient features or improvements
Refinancing a direct loan to receive a lower interest rate
Refinancing an existing mortgage loan or other indebtedness secured by a lien of record on a home owned and occupied by a veteran as a primary residence
VA Loan Limits by County in Pennsylvania
There is no real maximum dollar amount that a VA loan can have, but most lenders will adhere to specific loan limits set for their county. These are the limits at which prospective buyers can still purchase a home with no down payment. While you can definitely exceed this amount, your lender will likely require you to come up with some type of down payment to cover the difference.
In Pennsylvania, most of the counties will all have the same loan limit. The limit is typically $435,100 based on the average cost of living and the maximums prescribed by Ginnie Mae.
The exception to this loan limit is in Pike County, where the limit is raised to $679,650.
VA Home Loan Pennsylvania Regional Loan Centers
Regional loan centers are a great place to receive additional information regarding a potential military mortgage. You may find yourself filled with tons of questions regarding your eligibility, how the process works, or how to take the first steps. There are eight of these regional loan centers dedicated to helping veterans navigate the waters of homeownership with this mortgage program.
If you are at risk of having your home move into foreclosure, this is also an excellent resource to connect you with loan servicers who may be able to help.
The closest regional loan center to Pennsylvania is actually located in Cleveland.
They are responsible for assisting more than five million individuals in a jurisdiction that includes many of the states in the northeast.
Pennsylvania Home Prices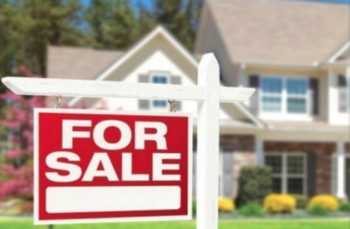 Do you wonder if you could afford to purchase your own home? It can help to take a look at the median prices of home sales in your area to determine if you can afford it. Real-world numbers can give you a clear glimpse at the current state of the real estate market in your area.
The median home price in Pennsylvania is currently on the rise, according to housing market experts.
Over the past few years, it has increased by more than four percent and the trend is likely to continue. Consider the below statistics to determine what you may be able to afford in this state:

Median list price: $189,900
Median sale price: $170,375
Median list price per square foot: $118
Of course, these median prices can change drastically based on the specific area where you may be shopping for a new home. More expensive areas include Philadelphia and Pittsburgh, where you may not get as much house for your money. Both of these cities have seen tremendous growth over the past couple of years.
Currently, the median list price of a home in Philadelphia is almost $195,000 but the median home value is closer to $142,000. Compared to the state as a whole, the square footage price is substantially higher at $143 per square foot.
Pittsburgh is slightly less expensive than Philadelphia, with a median list price coming in right around $190,000. However, the value of homes as a whole is lower than Philadelphia at approximately $129,000. Square foot value is roughly the same as it is across the state at $123 per square foot.
Pennsylvania Regional Benefit Offices for VA Home Loans
For more information regarding the programs available in your area, you can contact one of the local regional benefit offices in Pennsylvania. They can help to answer any questions you may have regarding eligibility for a particular program. These offices may also offer other services that could be beneficial to veterans.
Philadelphia Regional Benefit Office
5000 Wissahickon Avenue
Philadelphia, PA 19144
Pittsburgh Regional Benefit Office
1000 Liberty Avenue
Pittsburgh, PA 15222
Pennsylvania VA Home Loan FAQs
I have bad credit. Can I get a VA loan in Pennsylvania?
Yes, you may still qualify for a VA loan in Pennsylvania even if you have poor credit. There are no minimum credit scores required to be eligible for this loan program. Instead, the federal government is willing to guarantee the loan as long as you can find a lender that will agree to issue a mortgage.
You will need to find a lender that is open to working with individuals who have low credit scores.
Find out how to raise your credit score here.
Can a surviving spouse receive a VA loan in Pennsylvania?
Yes, a surviving spouse can receive a VA loan Pennsylvania when they meet certain requirements. Surviving spouses must remain unmarried until the age of 57 and have been remarried after December 6, 2003. They must also meet the following criteria:
Must be the spouse of a veteran who died while in service or from a service-connected disability
Must be the spouse of a service member who is missing in action or a prisoner of war
Must be the spouse of a totally disabled veteran whose disability may not have been the cause of death
What is the VA loan rate in Pennsylvania?
Unfortunately, there isn't one standard VA loan rate for all lenders in Pennsylvania. Each lender will set their own unique interest rates based on the state of the economy, competition in the market, credit scores, debt-to-income ratios, and other key factors. Check with your local mortgage company to see what their current rates are for a VA loan Pennsylvania.
Additional Resources for Pennsylvania VA Loans