Common Mistakes Made by First-Time Home Buyers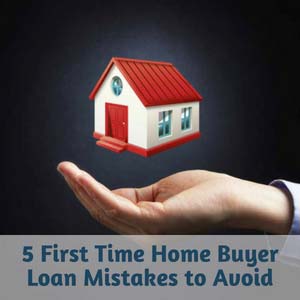 You can avoid the cycle of making the same mistake when taking a first time home buyer loan that your forefathers made when they first bought a house if you follow an expert's advice. Before you fulfill your dream of being a homeowner, there are important steps you must not skip. If you have found the ideal location, hunting for a house is not a walk in the park. It entails more than finding an alluring curb appeal and great interiors. Before you go to a lender, make sure that you have been pre-approved. The best professional to consult is a mortgage broker to help you find a home you can afford and from the right lender. Once you find the right broker, avoid any faux pas.
1. Overlooking the cost of home ownership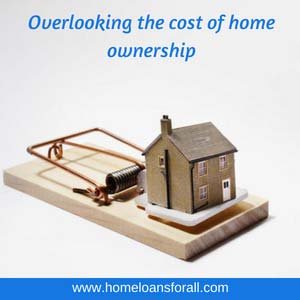 Most first-time mortgage applicants consider buying a home when they think they are set for mortgage payments. Just because you can afford the monthly repayments doesn't mean you can afford to be a homeowner. Home ownership entails more than just paying the interest and monthly instalments. There are other bills that will continue pilling up if you don't plan for them well in advance. You might be surprised how costly it is being a homeowner if you are not prepared. You will need to pay for then gas, oil, power, maintenance, taxes, insurance, etc. These are some of the costs your lender doesn't give a hoot about once you qualify for a mortgage. These are the same bills that renters pay but your new house might have higher costs and completely new bills like homeowner association fees. To avoid falling into the mistake of miscalculating the real cost of a homeowner, seek advice from seasoned investors and fellow homeowners. Even a mortgage consultant can clarify for you the costs to expect such as insurance and property taxes. Don't forget to check the utility bills of your potential home for the last one year to know how much you will be paying after moving in.
2. House hunting before pre-approval
Before you get excited about a particular house in your favorite location, get pre-approved first to see if you can afford. Shopping for a home sounds like a fun activity; wait until you start analyzing your financial position with a lender and that is when you realize that the mortgage journey is not a walk in the park. And that is where most first-time home buyers go wrong- starting with the house hunt and end up getting disappointed learning that they can't afford the first house they spotted. To escape this miscalculation, find out first the amount of home loan you can afford and start searching for homes in that price range. Only then can you make a confident offer. That is why you need a pre-approval to weigh your debts and expenses against your salary.  You must demonstrate to a lender that you're capable of backing up the offer. Unless you have sufficient funds to buy a home in cash, you should start with getting pre-approved and search for a house later.
3. Disregarding the neighborhood and location
Before you shop for a house, jot down the most attractive qualities of your ideal home. Don't settle for the first appealing qualities and forget the most important ones like proximity to your job. Another thing you must not ignore is the neighborhood drawbacks. Can you put up with a noisy children's park behind your home or a stinking dumpsite a few meters away? You might also think that commuting is not an issue but after a few months of spending thousands on fuel and traffic delays, you will regret buying a home too far from your workplace. How can you avoid this mistake? Before making an offer, visit the house and check the downsides of the neighborhood.
4. Skipping professional advice

Look for independent mortgage brokers who will not give biased recommendations. Avoid working with the real estate agent of the seller because they will sugar-coat the deal just to secure a good price. When making negotiations, you might be overmatched by a seasoned agent who works in the interest of the home seller. You need someone who will favor your interest and who better than a mortgage advisor or broker. Without professional help, you will be confused by sassy real estate agents as well as overhyped mortgage deals. As a rule of thumb, never buy a house on your own for the first time. Suppose you are divorced. You wouldn't go seeking advice from your ex-husband. Similarly, reaching out to a single real estate agent gives you limited options because they will suggest only the homes that are in their listings. Consider checking with different realtor companies to find a wide range of houses that suit your budget. Ask your friends and family for referrals. And when you find a good agent, ask for references from previous home buyers. Do the same thing with mortgage brokers.
5. Applying for another loan before losing the mortgage deal
Opening new credit card accounts or taking auto loans before the deal is closed is a grievous mistake. The time lag between mortgage application and getting the keys to your home is critical. If you have poor credit habits, you might want to put away your credit card and stop buy unnecessary stuff that will increase your credit balances. You must wait until the deal is done to charge huge sums on your credit accounts. The reason you should watch out how you spend is that the mortgage lender takes into consideration your credit score as well as the DTI ratio. You don't want to reduce your credit score or increase the DTI. Just before closing, the lender will check your credit rating for the last time and might change their mind if your credit is poor.
Conclusion
When buying your first home, it is normal not to have a clue of where to begin. Newbies are prone to mistakes but you don't have to follow suit. You can find your best mortgage deal today with the help of an expert. Don't forget to visit homeloansforall.com to find out the fundamental steps to buying your first house as well as the current market rates. Check out how much mortgage you can afford.