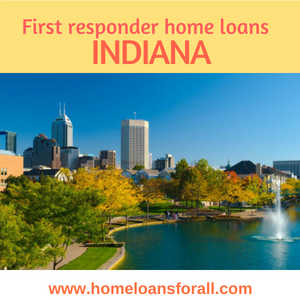 A lot of states offer home loan programs specifically for certified first responders, but unfortunately, Indiana is not such a state. Fortunately, there are many great Indiana mortgages available if you know where to look.
In this article, we'll go over some of the best Indiana mortgages for first responders and what you can do to find a mortgage if you have bad credit in Indiana.
Get Help Pre Qualifying for an Indiana First Responder Mortgage – Click Here!
Why should you buy a house if you're an Indiana first responder? Isn't it easier just to rent? Well, it is, but the easiest way of doing something is often not the best. A home is a long-term whose investment will appreciate over time. It also provides a sense of safety, security, and freedom that just isn't available with a rental property.
After all, once you own the home, you can do whatever you want with it! So even if Indiana doesn't do anything to help its first responder heroes, we'll help you find the home loan of your dreams.
Best Indiana first responder mortgages
The basic option for an Indiana first responder mortgage is what is commonly known as a "conventional loan." These loans usually require a 20 percent down payment, a debt-to-income ratio lower than or equal to 43 percent, and a minimum credit score of 640 to 700.
That's a tall order for many home buyers, which is why the government and certain private moneylenders offer more affordable programs that will help fulfill the mission of getting home loans for all.
Here are the three programs we think will be the most useful for those seeking Indiana home loans for first responders.
VA loans for IN first responders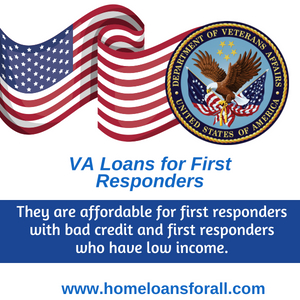 A lot of first responders were former members of the armed services. That makes them eligible for one of the loans insured by the Department of Veterans' Affairs, more commonly known as "VA loans."
These Indiana home loans for first responders with bad credit have low interest rates, no private mortgage insurance, limited closing costs, and no required down payment. In short, they will save you thousands of dollars on the home of your dreams! What could be better than that?
The one downside of these loans is that they are only available to veterans and current members of the armed forces who also meet certain income requirements. You can learn more about the advantages these loans have over conventional loans by clicking here.
FHA loans for IN first responders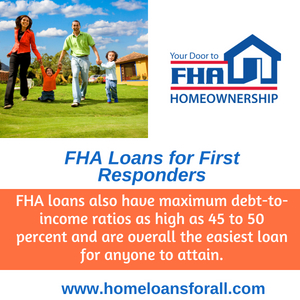 Since VA loans are insured by Veterans' Affairs, you can probably guess that FHA loans are insured by the Federal Housing Administration.
Because the government is willing to pay back a certain percentage of these loans in the event of a default, lenders feel much more comfortable giving them out to applicants whose applications they might otherwise reject.
If you have a credit score of 580 or higher, you only have to pay a down payment equal to 3.5 percent of the home's value. If you can afford a larger down payment of up to 10 percent, you can still get accepted with credit as low as 500.
FHA loans also have maximum debt-to-income ratios as high as 45 to 50 percent and are overall the easiest loan for anyone to attain.
And despite the popular misconception that FHA loans can only be secured by first-time home buyers, this great program is actually available to anyone, including first responders in the state of Indiana.
The one major downside of an FHA Indiana first responder mortgage is that you have to pay for private mortgage insurance for the entire duration of the loan period.
This means that while an FHA loan is more affordable in each individual payment and in terms of what you have to pay up front, it may cost more over time.
You will have to decide what is most important to you when you're picking out a mortgage.
USDA loans for IN first responders
US Department of Agriculture loans are designed to promote more movement into rural areas, which includes about 97 percent of geographic locations in the state of Indiana. If you're a first responder who's willing to live outside of one of the big cities, this might be the loan for you!
IN home loans for first responders with bad credit
Your credit score is usually the first thing that a mortgage broker looks at when they're deciding whether they should approve or reject your loan application. It's seen as the primary measure of your financial responsibility and the likelihood that you will pay back the money that the bank lends you.
As a result, first responders (and other loan applicants) who have bad credit usually have a much more difficult time finding a mortgage than those with good credit.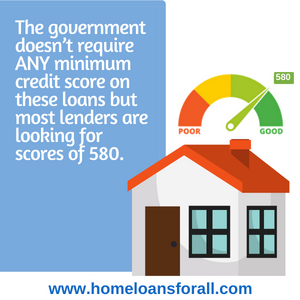 If you're looking for IN home loans for first responders with bad credit, the VA and FHA loan options we recommended above are great choices that have low income and credit requirements.
Technically, the government doesn't require ANY minimum credit score on these loans, but most lenders are looking for scores of 580 or higher.
That's a hundred points lower than the usual credit requirement of a conventional mortgage. And for FHA loans in particular, lenders will often consider "alternative credit," such as proof that you have a long and consistent history of paying your utility bills on time.
This is why you should always "shop around" to find lenders with the lowest credit requirements who are willing to work with alternative forms of credit and will take the reasons for your bad credit into account when they decide to approve or reject your application.
Now, IN home loans for first responders with bad credit are often seen as a risky investment for the lenders who pay them out. If you have bad credit, it is believed (fairly or unfairly) that you are more likely to default on your loan.
To make sure they don't lose money, brokers who offer bad credit mortgages will usually require a higher down payment up front. For this reason, down payment assistance is often very useful to Indiana bad credit home buyers.
There are two major down payment assistance programs offered to Indiana first responders. The first is called the "Next Home" program and is available anywhere in the state. If you are accepted for a Next Home loan, the Indiana Housing and Community Development Authority (IHCDA) will pay for up to 3 percent of the down payment on a conventional mortgage and 4 percent of the down payment on an FHA home loan.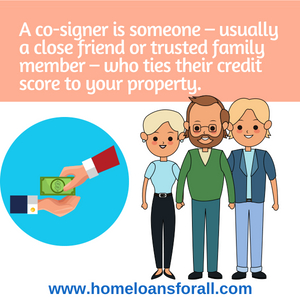 The second down payment assistance program that will be useful in helping to pay off IN home loans for first responders with bad credit is sadly only available if you are buying a home within the city of Indianapolis.
The Indianapolis Neighborhood Housing Partnership (INHP) will pay up to $5,000 of the down payment on your loan IF you apply for a loan through them and accept their terms.
This program is often more helpful than "Next Home," but is also available to fewer buyers.
If you still can't get a home loan even with the reduced down payment and lower credit requirements of these various government programs, you might need to seek the help of a co-signer.
A co-signer is someone – usually a close friend or trusted family member – who ties their credit score to your property in exchange for more favorable terms and conditions on the loan.
Basically, they absorb some of the risk, and lenders will consider your application as though you had the same credit score that the co-signer has.
Conclusion
Now that you know more about Indiana first responder mortgages, we hope that you'll be able to use this information to purchase a beautiful home of your own. We know that there's nothing quite like the comfort, security, and freedom of living in a place that you can truly call your own.
So even if there may be fewer resources for Indiana home loans for first responders than there are in other states, we hope we've helped you see that there are still many things you can do to find a home for an affordable price.