For those with bad credit buying a home can seem like an unattainable dream. Having a low credit score can mean bad rates, rejection letters, and a general difficulty in securing a home loan.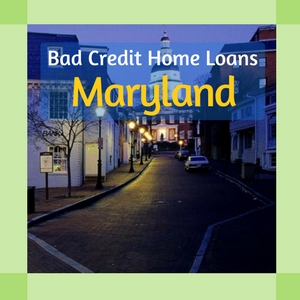 Luckily, there are many Maryland mortgage programs that can help borrowers in Maryland secure a home loan with bad credit.
This includes a range of both federal, state, and local programs that can provide various levels of assistance.
Understanding what programs are available, and the eligibility for them is important in securing a home loan in Maryland.
We Help You Pre Qualify For a Maryland Low Credit Home Loan – Click Here!
Why Does My Credit Score Matter?
One of the most important items a lender looks for in any sort of loan deal is the credit score. Your credit score is basically a measure of how trustworthy you are. An individual with a higher credit score has a history of manding their debt well. Paying bills on time, having a lower overall credit utilization, and a long history with lines of credit all help to contribute to a good credit score.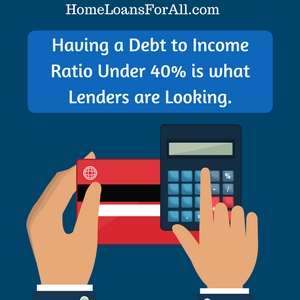 Having a good credit score is not only essential to actually getting the loan, but it also can save money over the period of the loan. Those with excellent credit typically get better interest rates. This reduces monthly payments and overall interest paid. Those with less than stellar credit might still be approved for a loan, but might be given a much higher interest rate costing them thousands over the lifetime of the loan.
In addition to this, lenders also look at your debt to income ratio. This is the amount of debt you have, versus your total gross income. The lower the better, which means you have less debt obligation and can likely take on more. Having a debt to income ratio under 40% is generally what lenders are looking for.
While there are certainly other factors that go into lenders' consideration, these two are the most important. Together, they represent the risk a lender is taking in issuing a mortgage. The lender wants to make sure that they get their money back. So, the better your score is in the above two categories, the less the risk is for the lender. While having bad credit can make finding a mortgage difficult, there are many programs in Maryland that can help!
I Have Bad Credit What Do I Do?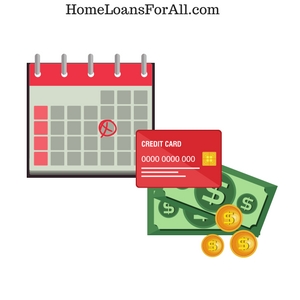 The best thing to do is to start rebuilding your credit. There's a lot of information on how to go about doing this, but overall look to make your payments on time, and reduce your overall debt obligation. Unfortunately, raising a credit score, especially one ruined from something like bankruptcy, can take many years to do. If you don't have that long, then check out some of the programs that can help secure bad credit loans Maryland.
You also have other options such as finding a cosigner that can help reduce the risk for the lender. Utilize these options or one of the many loan programs is a great way to secure a bad credit home loan in Maryland.
Maryland Loans For Bad Credit
The state of Maryland has several programs set up to help home buyers. Many of these can be used by bad credit individuals, and provide extra protection for the lenders which in turn can make the loan easier to acquire. Keep in the mind the requirements for each of these programs as not all individuals will qualify.
Maryland Mortgage Program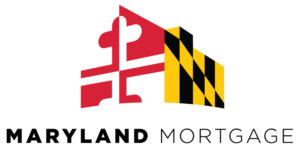 The Maryland Mortgage Program is a homebuyer program that provides different types of assistance to homebuyers. These mortgages offer competitive rates and can offer additional benefits such as down payment assistance which helps reduce risk on the lender's end.
This program can be used by both first time home buyers as well as those who are not. However, those who are not must be purchasing a home in specific target areas while those that are can use the program to purchase a home anywhere in Maryland. This makes it great for first time home buyer programs in Maryland with bad credit.
In addition to potential location restrictions, there are also income requirements that can affect eligibility. These limits are based on where a home buyer is purchasing their home, and how many individuals are in the household.
Maryland HomeCredit Program
Another mortgage program is the Maryland HomeCredit which offers a tax credit over the life of the loan. This tax credit is up to $2,000 per year and is based on interest paid on the mortgage.
Local Programs
In addition to statewide programs there may also be county or city level programs that help individuals become homeowners. Many of these programs are put on by local agencies, and vary based on location. In nearly every case, they have specific restrictions on the location and type of housing that can be purchased; they typically require a house be purchased in a certain city or location.
Baltimore Homeownership Incentive Program

One such example of is the Baltimore Homeownership Incentive Program. This is a program put on by the city of Baltimore that helps to encourage homebuyers to purchase remodeled, vacant homes around the city.
To do so, buyers may receive up to $10,000 in down payment assistance, as well as additional help in covering closing costs. While there are some restrictions, this is definitely a good option for low credit buyers as it helps raise their total down payment reducing risk on the lenders end.
In addition, Baltimore also offers community development grants to those looking to move closer to their employment. This offers similar benefits in downpayment and closing cost assistance.
While these particular programs might only be available in Baltimore, there are many other similar local programs available all across the state of Maryland. It's important to check with any local government agencies to see what they they have available, as well as a realtor experienced in the local real estate market and financing options.
Take a look at our article on Bad Credit Home Loans in Baltimore here!
Federal Programs
In addition to state and local programs, the federal government offers multiple programs to help homebuyers. These are great options for homebuyers in Maryland with bad credit, and can help in securing a mortgage.
FHA Loans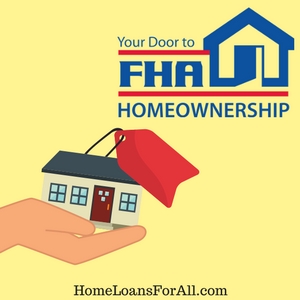 FHA loans are mortgage loans that are partially guaranteed by the FHA. Due to this, the credit requirements for these loans are very low compared to conventional mortgages. Borrowers with credit scores as low as 500 can potentially secure one, and they also have more lax requirements for debt to income ratios for borrowers. It also has one of the lowest down payment requirements at only 3.5%, making it a great option for first time homebuyers in Maryland and elsewhere. They are however not limited to only first time home buyers, so even current or past homeowners can still qualify.
VA Loans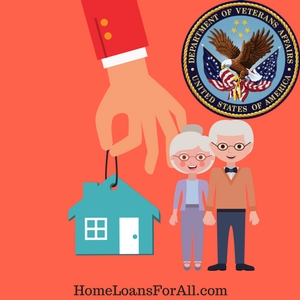 For those that are veterans the VA sponsored home loans is one of the best options available. These loans provide favorable interest rates as well as not requiring any sort of down payment. They also come with very low credit score requirements, and are perfect for both low credit borrowers, as well as those just out of the armed forces without any sort of credit history.
USDA Loans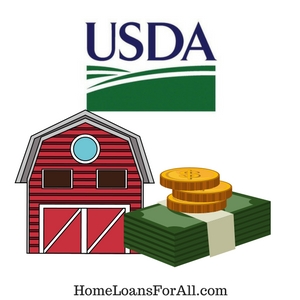 For those looking for more rural housing, the USDA loan program is a great option. These loans are specifically for homes in rural locations and provide a large guarantee that greatly reduces the risk on the lender's end. They do require a bit higher of a credit score than other options, but this can sometimes be adjusted. Being for rural housing, they also have strict requirements on the home's location, so they may not work for everyone.
Other Options
While the various programs provide a great starting point for many low credit home buyers, there are plenty of other options that can be used on their own or even in conjunction with a loan program. These additional options all help to reduce the risk on the lender's end. So, it is easier for the lender to approve a bad credit home loan in Maryland.
Rent To Own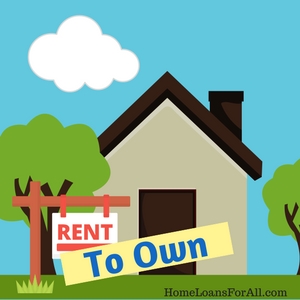 For those that can't find a lender in their current situation, renting to own is a good option to consider. In this agreement, an individual agrees to rent a home for a specified period of time and has the option at the end to purchase the home. Typically, a portion of the rent goes to the principal on the home as well. You can use this portion of the rent to the purchase of the house at the end.
This option is great in that it allows an individual to begin living in a home now, and purchase later. This gives them time to increase their credit score, as well as potentially reducing the cost of the home at the end of the lease. Keep in mind though, most rent-to-own contracts require a non-refundable options fee. Similar to a stock option, this is a fee paid to the owner to compensate them for having to remove the home from the market and to give the renter the option to purchase the home at a later date. This also doesn't remove the need for financing, so be sure to be working on that credit score, or may it may be difficult to purchase the home come lease end.
Cosigner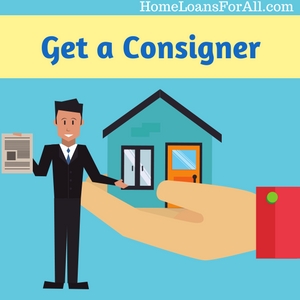 For those looking to buy soon but lack the credit requirements, a cosigner is a great way to tip the scale in their favor. Typically family or a trusted friend, a cosigner agrees to be responsible for the debt if the main borrower fails to pay them.
This also means that the lender takes their credit score into account during the approval process. By bringing in a high credit score cosigner, a lender will be much more likely to approve the loan. This can also affect things such as interest rates, which can reduce the amount a loan will cost over its lifetime.
First Time Home Buyer Programs in Maryland with Bad Credit
First time home buyers often utilize the FHA loan provided by the federal government. As noted above, this is a fantastic loan option that provides not only low down payment requirements but also has less strict credit requirements than conventional loans.
For those with 580+ credit scores, the down payment required is only 3.5%! This is significantly less than a conventional loan which might require 20%. Those with less than 580, can still secure the FHA loan. Current guidelines require only a credit score of 500, but with an increased 10% down payment.
Maryland Mortgage Programs
Maryland has many mortgage programs available for those with poor credit scores. These programs can be from a range of sources and can be provided by agencies from local to federal. Understanding these different programs can help many low credit score buyers secure a home loan, and buy the house of their dreams!
Bad Credit Home Loans Maryland FAQ
What does CDA stand for in real estate?
CDA stands for the Community Develop Administration. They provide similar loans to FHA for Maryland residents who are first time home buyers.
Can a poor credit individual secure a mortgage in Maryland?
Yes! There are multiple programs that help all levels of homebuyers in Maryland securing financing. These typically help to reduce the risk on the lender's end, which in turn leads to less strict requirements for credit and income.
I Don't Qualify for and government programs, can I still get a mortgage with bad credit?
Yes, there are still ways for poor credit individuals to secure home loans. This includes options like renting to own, as well as getting a cosigner for the loan.