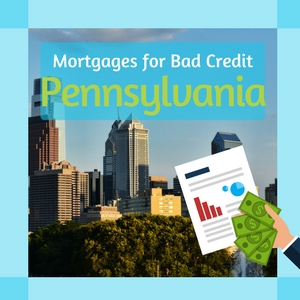 Owning a home feels like owning a piece of the American Dream, but for home buyers with bad credit in Pennsylvania, that dream can often feel out of reach. Most loans have high credit requirements and sometimes the alternatives can be hard to find. But that's why we've put together this article – to help you find some of the best bad credit home loans in Pennsylvania.
There are plenty of options out there, but before we talk about those, you need to understand what factors affect your ability to get a mortgage. The first is, of course, your FICO credit score. This is a measure of your history of making payments and your credit utilization. If you fail to pay your bills regularly or have a lot of debt, you'll likely have a lower credit score than if you're making regular payments and use very little of your available credit lines.
Get Help Pre Qualifying for a Pennsylvania Bad Credit Home Loan – Click Here!
The second important consideration is your debt-to-income ratio. This is a measure of the amount of debt you have accumulated through other loans (student loans, existing mortgages, car payments, etc.) compared to your current gross income. Most lenders want to see your debts take up no more than 40 percent of your income.
But even if your debt-to-income ratio is high and your credit is low, there's plenty of options for bad credit home loans in Pennsylvania.
I Have Bad Credit In Pennsylvania. What Now?
If your credit score is low, it can be rebuilt, but that will take some time. If your FICO score drops below 600 you probably won't be able to secure a more conventional home loan. Fortunately, there are other options like getting a cosigner, entering a rent-to-own contract, or seeking out one of the government programs which are designed to help people with low credit find a place to live.
Government Programs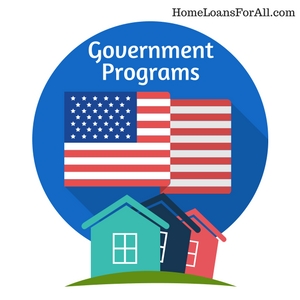 PHFA Home Loan

The Pennsylvania Housing Finance Agency, or PHFA, works with homebuying counselors and participating lenders to provide free counseling and education for prospective (often first-time) home owners. They also provide several home loan programs that will be very helpful for Pennsylvania home buyers with bad credit.
There are two variations of the PHFA Preferred home loan. The Preferred Risk-Sharing loan does not require mortgage insurance, while the standard Preferred loan requires much lower private mortgage insurance payments than a typical loan. Both of these loans have reasonable credit requirements (though perhaps a little too high for those with truly bad credit) and can save home buyers a lot of money.
The PHFA also offers two Keystone Home Loans, which are designed to help first-time buyers secure FHA, VD, or RD loans, which we will describe in more detail below.
These loans are often available to those with credit scores under 680 provided they complete a required course prior to closing on their loan.
Federal Programs
In addition to state-level assistance, the federal government has a number of programs designed to benefit Pennsylvania home buyers with bad credit.
FHA Loans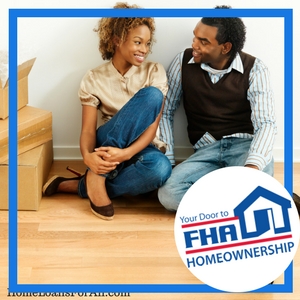 The Federal Housing Administration doesn't lend money to the banks or give out loans directly, but it does insure loans given out by select private lenders. A government-insured loan comes with more security, which means that lenders are willing to have much lower requirements for securing a mortgage, including lower credit requirements and down payments as low as 3.5 percent of the total value of the home. FHA loans are a great choice for first-time homeowners and buyers with bad credit or low income, which is why it's the most popular form of home loan in the country.
VA Loans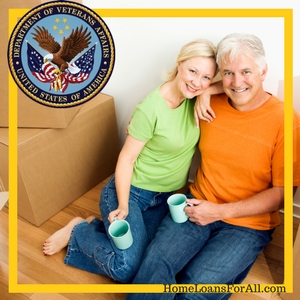 As the name suggests, VA loans are only available to veterans and eligible members of the armed forces. However, if you're in a position to secure this type of loan in Pennsylvania, you should definitely do so. Not only do VA loans have no minimum credit score requirement, they allow you to waive your down payment and your ongoing private mortgage insurance payments, saving you thousands of dollars and allowing you to secure a home loan that might otherwise not be available to you.
Rent To Own Options in Pennsylvania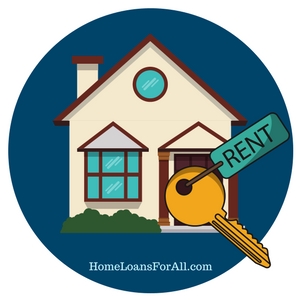 If you're not a service member, your credit's below the 500 federal minimum for the FHA loan, and you don't have alternative forms of credit to make up for it, you'll need to start looking at other options. One option that will allow you to have a place to live while you get ready for a full mortgage is taking out a rent-to-own contract on a property. Rent-to-own contracts are rental contracts and have much lower or even non-existent credit requirements compared to home loans, but they give you the option and opportunity to buy the full property in the future.
A rent-to-own contract means that a portion of your weekly rent check will be put towards the principal of the home. Once the lease is up, you will be given the chance to take out a mortgage from a private money lender and buy the property outright. Of course, by this time you will have had plenty of time to save money for the down payment and hopefully repair your credit!
Cosigner on a Home Loan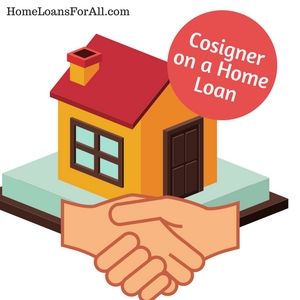 Another option to consider if you're not eligible for the programs above and you don't want to participate in a rent-to-own situation is to find someone to act as your cosigner on a home loan in Pennsylvania. If a friend or family cosigns a home loan with you, you can apply for the mortgage as though your credit was the same as theirs. However, this also means that they agree to absorb the risk if you can't make a payment, so it's important to only co-sign with someone you trust and to make sure they understand the arrangement.
First Time Buyers In PA With Bad Credit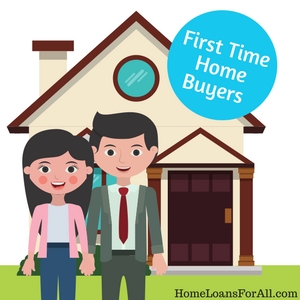 If you're a first-time buyer in Pennsylvania and you have bad credit, your best bet for securing a mortgage is probably an FHA loan – after all, that's what they're made for. First-time buyers with a credit score of 580 or more will only have to make a 3.5% down payment, which is a significant boon to anyone who hasn't had time to save up for the larger payment demanded by conventional home loans. If you have a lower credit score, your FHA application can still get accepted if you have alternative credit (such as proof that you regularly pay your bills) or if you're able to make a larger down payment, usually up to 10%.
Bad Credit Home Loans In PA After Bankruptcy
If you fail to make a mortgage payment and have to file for bankruptcy, your credit score will be impacted in a major way and it will be difficult to repair the damage. It will also be difficult to get another loan in the future, because conventional loans require you to wait seven years after declaring bankruptcy before you can apply for another mortgage.
However, VA loans only require a two-year waiting period, and FHA loans (which are more readily available) only require three years. If you take time to rebuild your credit during the wait, it will be easy for you to get an FHA loan with good terms.
Assistance Available In Pennsylvania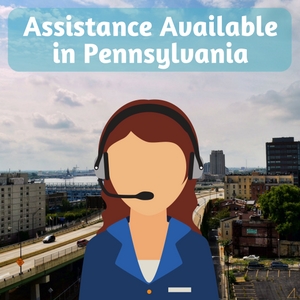 There's lots of help that potential home owners in the state of Pennsylvania can take advantage of, assistance that's often useful whether you're a first-time buyer or a mortgage pro. HUD-approved counseling is a resource available at the national level, while the state-wide PHFA has a number of free clinics and other assistance for buyers specifically in Pennsylvania. These are great ways to get guidance and to get your questions answered.
Homestead Tax Credit
The homestead tax credit is another resource available that can help make a property more affordable by letting you withhold a certain dollar amount or percentage of home value from your property taxes, provided that you're living in the home and you're currently in the process of paying it off. The maximum homestead tax exemption in Pennsylvania is $650.
How To Improve Your Credit Score
Depending on your history, it can take years to repair your credit score – but it is always possible to get it back up to where you want it to be eventually. You just have to demonstrate that you are a trustworthy borrower.
First, be sure to pay your bills on time every month. This shows lenders that you are financially responsible and that you are capable of making regular payments. If done consistently, this can have a huge effect on your credit score.
Secondly, start paying off some of your outstanding debts. Student loans, existing mortgages, and other forms of credit utilization are all a part of your debt-to-income ratio, which you want to lower if you want to secure a home loan.
The most important thing is to be consistent. Maybe you can't make every payment in full every month, but at least pay off something.
Conclusion
While it can often feel depression or disappointing to try and acquire a mortgage while your credit is bad, we hope we've shown that it is possible to get a bad credit home loan in Pennsylvania. With smart credit repair and the help of one of the programs we've described above, you too can make your dream of home ownership a reality.
Additional Resources
Bad Credit Home Loans and How To Get Approved
Credit Requirements