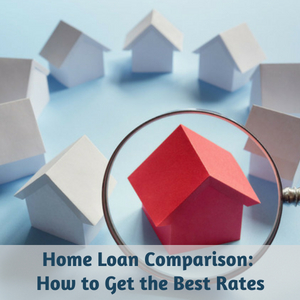 It has never being easy to buy a home. The situation is made worse by the fact that there are various factors affecting the mortgage repayment. These include the type of mortgage, credit score, and the down payment. When using an agent in real estate, you might be directed to a particular lender the interest rates notwithstanding. This is why it is advisable to ensure that you shop as much as you can. Here are tips that will make it is possible for you to get the best rate.
Improve your credit score
Your credit score is the best indication to a lender that you are responsible. If the credit score is higher, it is will be possible for you to secure a lower rate for your mortgage. Remember that it takes time to raise the credit score. However, this will have enormous benefits for your credit health.
Increase your down payment
You should try to save up to 20% on your down payment. While this can be quite tiring, it is one of the best ways that you can use to get a lower mortgage and ensure that you save enough money down the road. This is on top of the fact that if you put a substantial down payment, there will be no need to pay for mortgage insurance.
The general rule of thumb is that you will require a down payment of 20% of the price at which you will be purchasing your home in order to get a good mortgage rate. Since risk factors affect the mortgage price, a loan that has a down payment of 20% will be considered to have a lower risk than another that has a down payment of 5%. The loan with a lower down payment will have a higher rate of interest on top of the higher insurance rates.
Consider how long you will live in the home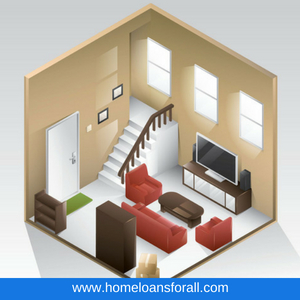 If you got no plans to live in the new home for more than a couple of years, it may be advisable to choose the adjustable rates. The adjustable-rate mortgage (ARMs) usually has a lower initial interest that keeps on increasing after a significant period of time. There are many homeowners out there who have managed to take advantage of the lower rates. They have achieved this by selling the homes prior to the increase in rates. In case ARMs appear like a big risk, you need to consider the short-term fixed mortgages. The monthly payment may be bigger but you will end up with a lower rate of interest. You will pay less over the loan's life and it will be possible for you to build equity faster.
Income and employment stability
Many mortgage lenders prefer employees who can prove that they have a steady employment for a period of at least 2 years. If you have been unemployed for some time, this will work against you when searching for a good mortgage rate. This also applies to people with declining earnings. If you will be paying your mortgage from an income from self-employment, lenders will be stricter. You will be required to documents the income from a business with your income tax returns for the period of 2 years. Therefore, in order to get the best rates on your mortgage, you will need to ensure that you have a stable employment or business income.
Improve your debt to income ratio (DTI)
DTI has two forms: Back-end ratio and front-end ratio. The back-end ratio refers to the total debt that you are supposed to repay each month (including the house mortgage repayment) divided by the monthly gross income. The front end ratio focuses on the cost of your housing excluding your other debts. In most cases, banks prefer to see borrowers with a front-end ratio that does not exceed 28%. The back-end ratio should not be more than 36%. However, this will depend on your mortgage type as well as other factors and these ratios may go higher.
Have a bigger cash reserve
When you get to the mortgage world, cash reserves can be measured as the number of months worth of the house payment you will have saved in form of cash. Some of the reserves may include the money that is saved in savings or checking accounts, the certificates of deposit as well as the money market funds. It is worth noting that this doesn't include the funds in the retirement plan since it is only possible to withdraw money after the payment of penalties and taxes.
The standard cash reserve required for mortgages is 2 months. This means that you are supposed to have enough liquid cash after closing to cover the payments for the mortgage (such as the principal, taxes, insurance, and interests) for around 60 days. When dealing with a higher risk mortgage, you may need a higher cash reserve.
Use of mortgage comparison tools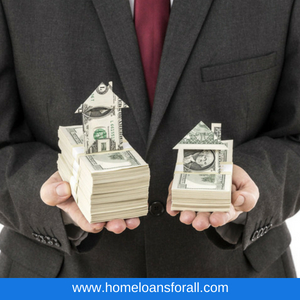 The law requires lenders to offer a Good Faith estimate within 3 days of applying for the loan. This is a document that offers insights into the costs and terms of the loan. You can use the estimate to make a good comparison of the different options. After positioning yourself to get the best rate of the mortgage, you will need to compare. The good news is that it is not difficult to do that. This is because there are various mortgage comparison sites that you can visit to compare the interest rates of different lenders.
It is also advisable to check with your preferred credit union or bank. This is helpful as these have some preferred rates for their customers which may be lower as compared to what is available to the general public. The fact that you are already a member means that it will be possible for you to get pre-approved at the lowest interest rates. There are even banks that offer some discounted rates for the customers who sign up for the auto-loan or are able to meet their criteria. Check out how much mortgage you can afford.