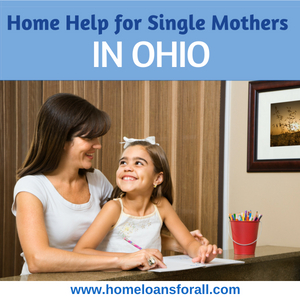 We know that being a single mother can come with a lot of challenges. And every single mom deserves to face those challenges in a safe and secure place that they can call their own. No matter what your situation is – no matter if you have low income, bad credit, or any other concerns – we're here to provide you with home help for single mothers in Ohio.
In this article we'll go through help you can use to get a loan, help you can use to pay off a loan, and some of the best programs for finding OH mortgage loans for single mothers.
Get Help Pre Qualifying for a Single Mother Home Loan In Ohio – Click Here!
Home help for single mothers in Ohio
Here is some simple home help that every single mother in Ohio can take advantage of, whether they're buying their first home or trying to pay off an existing property.
Homestead tax exemptions
Many states offer homestead tax exemptions for residents, and Ohio is no different! The Ohio Housing Finance Agency's Mortgage Tax Credit lets you withhold property taxes on 40 percent of the value of the home you're paying a mortgage on or $2,000 a year – whichever is less. This can save you quite a bit of money and is great if you're looking for some home help for single mothers in Ohio.

However, note that the Mortgage Tax Credit is only available to those who are living in a home that they are currently paying off. You also have to meet certain (fairly lenient) income and purchase price limits and complete a free homebuyer education course. You can learn more about this Ohio home help program on its official website here.
Down Payment Assistance
If you need help paying for a mortgage, the Ohio Housing Finance Agency has some programs that can help you. The YourChoice! down payment assistance program combines 30-year, fixed-rate conventional, FHA, VA and USDA government loans with reasonable income and purchase price limits with an agreement from the state to pay for up to 5 percent of the total value of the home. This amount can be put towards the down payment, closing costs, or other pre-closing expenses. And if you own the home for at least seven years, the down payment assistance is "forgiven" and you don't have to pay anything back!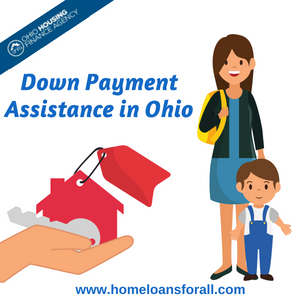 The Housing Assistance Grant Program from the Ohio Development Services Agency also provides some limited down payment assistance programs to low-income and moderate-income families. You must not have had ownership of a property in the last three years, be an honorably discharged veteran, or have a credit score below 640 in order to qualify for down payment assistance from the state of Ohio.
If you live in the city of Columbus, you can also apply for the American Dream Downpayment Initiative. The ADDI, as it's most commonly abbreviated, is available only to first time homebuyers who meet certain income requirements. And much like the down payment assistance offered by the state, you'll need to complete a free homebuyer education course from a Housing Division Certified Agency.
However, the ADDI has two benefits over the YourChoice! Program. Firstly, no credit requirements. And secondly, a flat $5,000 in down payment assistance, which may be more than the 5 percent offered by YourChoice!.
You can learn more about home help for single mothers in Columbus, Ohio by clicking here.
Foreclosure prevention for single moms in Ohio
If you're looking for home help in the form of foreclosure prevention, the OHFA offers a voluntary mediation program that will help homeowners and their lender communicate with each other to solve the crisis and prevent the borrower from having to foreclose on the home. To get in touch with a mediator, you can all the agency at 888-362-6432.
Ohio home loans for single moms
The above home help for single mothers in Ohio is all well and good if you already own a home or at least have some idea of a mortgage lined up. But what if you're just starting the home buying process? There are several programs offered by the federal government that are designed to help you find OH mortgage loans for single mothers.
First time home buyer? Click here if you need more help finding OH mortgage loans for you.
FHA loans for Ohio single mothers
FHA home loans are insured by the Federal Housing Administration (hence the name.) This organization guarantees a portion of the mortgage for private money lenders, essentially promising to pay back some of the money if you have to default on your payments. Hopefully that won't ever become necessary, but the extra level of protection means that lenders feel more comfortable giving these loans out to even applicants who would otherwise be turned down outright. For example: single mothers with bad credit or low income in Ohio.
The benefits of an FHA loan are the lower requirements and less expensive down payment. If you have a credit score of 580 or higher, you will likely be able to get an FHA loan while only having to pay 3.5 percent of the value of the home up front. This is much lower than the 20 percent down payment required by most conventional Ohio home loans for single moms. If you have credit lower than 580, you may be able to make up for it with alternative forms of credit. At most, you will have to pay a 10 percent down payment, which is still extremely affordable.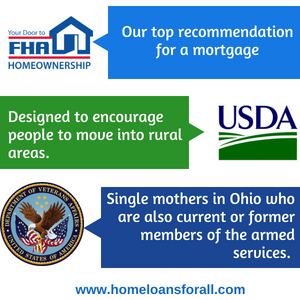 The biggest downside of the FHA loan option is that you have to pay for Private Mortgage Insurance, or PMI. Most home loans require you to pay PMI for part of the mortgage period, but FHA loans require you to make these payments until the loan has been completely paid off.
USDA loans for Ohio single mothers
US Department of Agriculture loans are offered to single mothers who are looking for a home in a rural area of Ohio. About 97 percent of the land in the state is geographically eligible for this kind of loan, so it can be very useful if you're looking for home help for single mothers in Ohio.
The benefits of USDA loans are long payback periods, 100 percent financing that can be loan-guaranteed in many cases, and income and credit requirements that are geared more towards low income buyers. If you can't work a full-time job because you're raising children and you want the cheapest monthly payments around, the USDA loan may be able to help you.
The downsides of these loans are that you have to live in a rural area to apply and the fact that they still have higher credit requirements than FHA loans. However, the credit requirements can be manually underwritten by the lender if you can prove that your bad credit is due to circumstances beyond your control, as is the case for many single mothers in Ohio.
VA loans for Ohio single mothers
The benefits of VA loans are similar to the benefits of FHA loans, but slightly better in most cases. For example, instead of merely having low down payments, many VA loans require no down payment at all! These loans also don't require you to pay Private Mortgage Insurance of any kind, which will save you thousands of dollars in payments over time. Combined with more lenient credit and income requirements, this is one of the most helpful options around for a home loan for single mothers in Ohio.
However, the big downside of the VA loan is that it's only available to veterans and armed service members. This is because the "VA" in VA loan stands for the Department of Veterans' Affairs, which is the organization that guarantees these loans.
If you are a single mother who previously served in the military, you should definitely apply for this program. If not, you're more likely to find what you need from an FHA loan.
Conclusion
Now that you know more about the best home help for single mothers in Ohio, we hope we've made it easier for you to buy a new home or continue to make payments on an existing home. We at Home Loans For All know that there are often a lot of stresses associated with being a single mother in Ohio, and we know some of those stresses will be easier to deal with once you have the comfort and security of owning your own home.