There's no denying that finding a home is a difficult task. Simply finding a good property for sale is hard enough. Then there's the long process of applying for a mortgage and the expense of all the initial payments and fees.
Get Help Pre Qualifying for a Texas Single Mother Home Loan – Click Here!
It can be a real challenge, especially if you're already dealing with the stresses of being a single mother in Texas.
But finding the perfect home loan doesn't have to turn your homeownership dream into a homeownership nightmare.
In this article, we've compiled the best home loans for single mothers in Texas – mortgage programs that have expanded eligibility requirements and good interest rates that you can find anywhere in the state.
We also have additional resources for single mothers in Texas who have bad credit, because we know that credit is the number one thing that mortgage brokers look for. Having bad credit can make the process of getting a loan much more difficult.
Best home loans for single mothers in Texas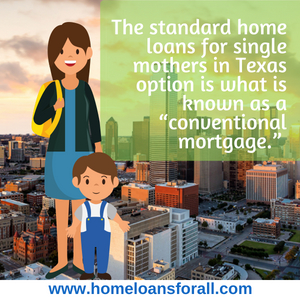 The standard home loans for single mothers in Texas option is what is known as a "conventional mortgage". Conventional mortgages require you to pay 20 percent of the total loan amount in an upfront down payment. Also, it requires you to have a certain amount of income, and a minimum credit score of 660-700 in most cases.
You might save a little more on the monthly payments with these types of loans (depending on the interest rates in your area). However, if you're looking for help and reading this article there's a good chance that you are ineligible for the conventional option.
Balancing work and raising a family as a single mother in Texas doesn't always leave a lot of time to save up. So, the down payment of 20 percent might not be what you are looking for. We also understand that bad credit score excludes conventional loans.
The following three loans are programs offered by the federal government that are more accessible to those with bad credit, low income, or other financial concerns that might turn you off of conventional mortgages. They are, in our opinion, are the best home loans for single mothers in Texas.
Texas FHA home loans for single moms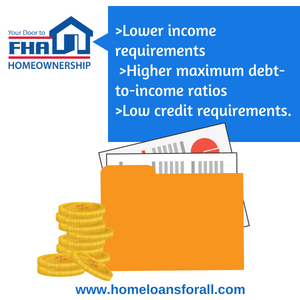 FHA loans are insured by the Federal Housing Administration, which guarantees a certain portion of the loan's value. Because these loans are less risky for the lender, Texas mortgage brokers will accept applications for FHA loans. The requirements of FHA are so lenient, the conventional mortgages do not even consider such applications.
The expanded eligibility requirements for FHA loans include much lower income requirements that basically anyone should be able to meet, higher maximum debt-to-income ratios. Usually, DTI requirements are 50% instead of 40% or lower. So, here is advantage #2 of FHA vs. Conventional Loan.
If you have a credit score of 580 or higher, you will only have to make a 3.5 percent down payment on an FHA home loan for single mothers in Texas.
If your credit is lower than 580, you may have to make a down payment of 10 percent, which is still only half of a conventional down payment.
Moreover, providing alternative credit (usually proof of bill payments to organizations not factored into your FICO credit score) may lower the down payment for single mothers in Texas with low credit.
Texas USDA home loans for single moms
USDA loans (also called "Rural Development Loans") are loans that the US Department of Agriculture gives out to encourage Texans to move into more rural areas. This means that this type of loan is inaccessible to those living in Houston, Austin, or Dallas proper; however, property in most of the rest of the state should be eligible. If you're not sure, it never hurts to call up a USDA representative or HUD counseling agency and ask!
USDA home loans for single mothers in Texas are a little less accessible than FHA loans. They require higher income and credit score (though still slightly lower than the requirements of most conventional loans).
However, they have low-interest rates and longer payback periods. This means that your individual payments will likely be lower if you get a 38-year USDA home loan. A typical FHA loan would take less time, like 30 years.
In some cases, USDA loans will cover 100 percent financing, which means that they will require no money down whatsoever. This is not always the case, so be sure to "shop around" with different lenders to see what their terms look like.
Texas VA home loans for single moms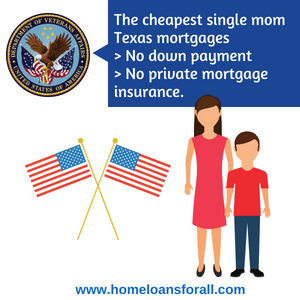 VA loans are similar to FHA loans in that they are home loans for single mothers in Texas that the Federal Government insures. These are the cheapest single mom Texas mortgages around if you can get them because they require no down payment and no private mortgage insurance.
They also have very generous income and credit requirements – usually about the same as an FHA loan.
What's the catch? obviously, VA loans are only available to members of the armed services or veterans who have acquired a Certificate Of Eligibility, or COE, from the Department of Veterans' Affairs.
If you're a single mother in Texas who served our country in the past, you should definitely consider applying for one of these great affordable mortgages.
Home loans for single mothers with bad credit in Texas: only a few options
Your FICO credit score is the number one thing that a mortgage broker's going to look at when they decide whether or not to accept your application for a home loan. Your credit score is largely a measure of how regularly you're paying your bills. This makes sense – the higher your score, the better you are at paying your bills, the more likely you are to make the regular payments on your mortgage.
However, we know as well as anyone that sometimes bad credit happens to good people. Maybe you just haven't had time to build up your credit or don't have that many lines of credit available to you.
Maybe something happened that was beyond your control. Here are some things you can do to find home loans for single mothers with bad credit in Texas.
Firstly
If your credit was damaged by a major life change that was out of your control, you may be able to get the lender to manually underwrite the credit requirements on a mortgage.
This is not a common occurrence, but it is possible if you have sufficient proof of need, it's worth bringing up with any Texas mortgage broker you're considering applying with.
Secondly
You can find someone to co-sign the loan with you. The lender will consider the co-signer's credit in addition to yours. So, if you have a friend or close family member with credit of 700 or higher, you will likely be able to pay for a conventional mortgage even if your own credit is somewhere in the 500s.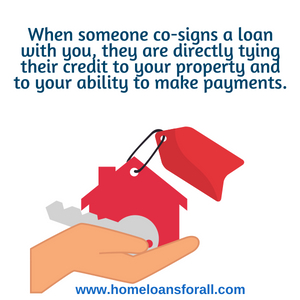 Note: when someone co-signs a loan with you, they are directly tying their credit to your property and your ability to make payments. In some circumstances, they may have to pay up if you miss a month or two.
So, make sure they understand the risks of co-signing and that you are ready to make all of the payments on your home loans for single mothers with bad credit in Texas.
Finally
Down payment assistance for single mothers in Texas may be able to help you afford a bad credit home loan. You see, if a loan has low credit requirements or gets underwritten, the lender will usually require a much higher down payment upfront to justify the risk.
If you need help paying this down payment, the state of Texas offers the Homes Sweet Texas Home Loan Program.
Home Sweet Texas Home Loans are 30 year fixed rate mortgage loans that operate very similar to FHA loans, but which will also cover three to five percent of the value of the total loan amount in down payment assistance that you never have to pay back. These home loans for single mothers in Texas are available statewide at most lenders.
Conclusion
We hope that this list of the best home loans for single mothers in Texas has helped you as you begin home buying journey. Now that you understand what mortgages and mortgage resources are available to you in the state of Texas, you can make the most informed decisions.
Get Pre Qualified For a Texas Home Loan For Single Moms Today – Click Here!