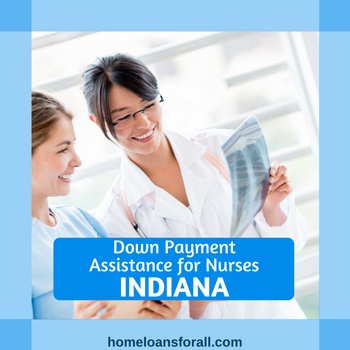 Many states offer special home ownership assistance programs for nurses and emergency medical personnel, but sadly, Indiana is not one of them. Here at Home Loans For All, we don't believe in that sort of thing. Everyone should have the opportunity to enjoy the safety and security that comes from owning a beautiful home of their own, which is why today we're helping you find Indiana down payment assistance for nurses. Even if the state isn't going to provide Indiana nurses with the resources they deserve, there are lots of other local and federal options that can help you find the home of your dreams.
We will also cover some good home loans for nurses in Indiana, including no down payment home loans.
Get Help Pre Qualifying for an Indiana No Down Payment Home Loan – Click Here!
Indiana Down Payment Assistance for Nurses
Down payment assistance can be very useful if you're looking for an affordable home loan. It means you don't have to save up as much to make the initial payment on the mortgage. And most bad credit home loans make up for their lower credit requirements by requiring higher down payments, so these resources can be especially useful for any Indiana nurse with bad credit.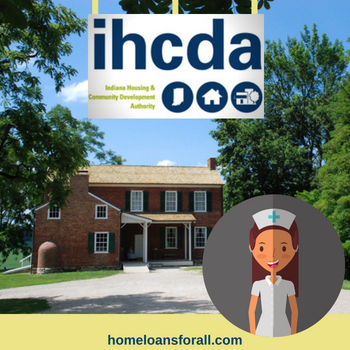 The best place to start if you're looking for Indiana down payment assistance for nurses is the Indiana Housing and Community Development Authority, or IHCDA. The "Next Home" program (which despite the name is available to first time home buyers as well as returning home buyers) will pay for 3% of the down payment on a conventional mortgage and 4% of the down payment on an FHA home loan.
If you're buying a home within the Indianapolis city limits, you can find Indiana down payment assistance for nurses through the Indianapolis Neighborhood Housing Partnership (INHP). Instead of offering Indiana down payment assistance for nurses in the form of a percentage, this organization will simply pay up to $5,000 of your down payment if you apply for a loan through them.
Other assistance
Besides Indiana down payment assistance for nurses, there is other state and local level government assistance you should be aware of if you're an Indiana nurse looking for an affordable home loan.
Tax Exemptions
The IHCDA's Mortgage Credit Certificate program, or MCC, offers qualified Indiana residents a federal tax credit equal to between 20 and 35 percent of the interest paid on a mortgage each year. This applies to any first-time Indiana home owner who is living in a house while paying it off. This can be a very useful way to make your Indiana nurse home loan work for you and help you save money in the long run!
The IHCDA also has a new program that allows you to combine the MCC with the Next Home Indiana down payment assistance for nurses program. So if you want to save money on the first payment of the loan and every payment thereafter it's definitely worth looking into. However, nurses can only apply for this combination program if they are first time home buyers with a credit score of 660 or higher.
Improving your credit score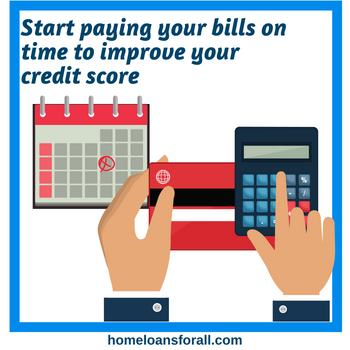 Indiana's down payment assistance programs and the Mortgage Credit Certificate are only available to those with fairly high credit scores. When people are looking to repair their credit they will often seek the assistance of an agency, but that's completely unnecessary. All credit repair agencies do is charge you to tell you how to do things you can already do yourself!
The best way to repair your credit is to simply start paying your bills on time and in full every month. This is a major factor that goes into calculating your FICO score, and when you are paying your bills consistently it signals to mortgage brokers that you will probably make your mortgage payments consistently as well. If you don't have a lot of bills, you can get a credit card that you make small, regular purchases with and then pay off immediately.
Another way to improve your credit score is to reduce your overall credit utilization by paying off all of your existing debts from things like student loans, auto loans, pre-existing mortgages, credit card debt, etc.
Home Loans For Nurses In Indiana
Indiana down payment for nurses is very useful if you want to make your mortgage a little more affordable, but what if you're having trouble finding a home loan in the first place? Here are three of the best home loans for nurses in Indiana. All of these programs will work with nurses who have low income, bad credit, or difficulty saving up for the down payment.
FHA Home Loans For Indiana Nurses
FHA loans are a type of mortgage insured by the Federal Housing Administration. These loans are ideal for first-time home buyers because they combine very low credit requirements with very low down payments. If you have a credit score of 580 or higher, you will only need to pay 3.5 percent of the value of the home up front, and if your credit is lower than that the most you will have to pay is 10 percent, which is still half of the down payment on a conventional mortgage.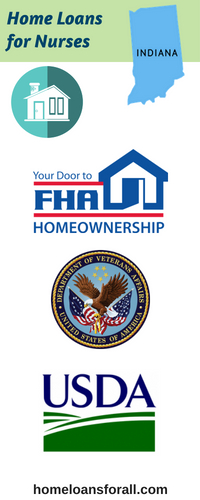 FHA loans are available to anyone and highly accessible. In addition, all of the programs we listed above that offer Indiana down payment assistance for nurses are compatible with FHA loans as well as conventional mortgages.
VA Home Loans For Indiana Nurses
VA home loans are NOT compatible with the down payment assistance programs listed above. Furthermore, because these loans are insured by the Department of Veterans' Affairs, their availability is limited to veterans and members of the armed services.
However, if you are a nurse who is also eligible for this program, it's one of the very best no down payment home loans for nurses in indiana. That's right – there's no down payment required. Even better is the lack of Private Mortgage Insurance, which you usually have to continue to pay for about half of the payment period of a conventional loan and which must be paid for the entirety of an FHA loan. Finally, this program has low credit score and income requirements similar to the FHA loan.
USDA Home Loans For Indiana Nurses
Sure, those Indianapolis-specific programs are nice, but what if you don't live in the city? Well, the United States Department of Agriculture offers home loans that are specifically designed to give a leg up to those living in rural areas, which of course applies to most of the state of Indiana.
Low income nurses and their families can apply for a loan directly through the USDA, one which will come with no down payment necessary. You can also be granted up to $27,000 with a first time home buyer grant (similar to down payment assistance.) And in all cases, USDA home loans for Indiana nurses have low interest rates and come bundled with renovation loans, in case you're looking at a property that's a bit of a fixer-upper.
All in all, though the FHA loan is still our number one choice, there's no denying that USDA loans are among the best no down payment home loans for nurses in Indiana.
Conclusion
We hope that this article has been helpful to anyone out there who is looking for Indiana down payment assistance for nurses or home loans for nurses in Indiana. We wish that Indiana offered special programs for the people who are out there helping to save lives every day, but at least there are still plenty of programs that can help you find a home even if you have low income or bad credit. We know the home of your dreams is waiting just around the corner!