Why you need a mortgage broker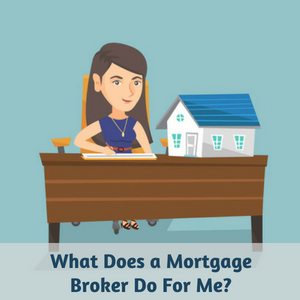 You have been searching for a house and finally found your dream home. The next thing you want is to find the right mortgage and get those keys. One of the easiest ways to do this is working with a mortgage broker to guide you through the complex process from the beginning to the end. This negotiator is neither a loan officer nor a banker. This is what they do for you.
Evaluating your financial needs: They need to see the big picture why you need a mortgage.
Calculating the borrowing power: Your middleman helps you to determine your borrowing capacity. After calculating your debt to income ratio, they will tell you the type and size of home loan you can afford.
Comparing the options: you might not know the right tools to compare the available mortgage products in the market but your broker knows them so well. Thanks to online comparison rates, brokers can compare hundreds of mortgages in matters of minutes including those from bigger financial institutions.
Offering expert advice: lenders fight hard to get mortgage clients and they might confuse you with ads that seem too good to be true. This is where you need an expert's counsel to avoid falling into a trap. A negotiator knows what product is over hyped and one that suits your needs.
Doing the legwork on your behalf: the paperwork involved in mortgage application can be very confusing. A broker who has been doing it for a long time knows how to go about it in the shortest time possible, giving you a stress-free time.
Getting you a pre-approval: a broker can even help you to get pre-approved. A pre-approval gives you the confidence to make a realistic bid on a home at an auction.
A mortgage broker does as all these things for you at no additional cost. The lender pays them a commission after the settlement, so it doesn't affect the mortgage deal in any way.
What to expect in a meeting with your mortgage broker
As explained earlier, brokers simplify things for you when you are looking for a new home. They compare different loans and explain financial jargons you don't understand. You can leave the negotiation on the interest rates to them. That is why they are called negotiators. You will know you are dealing with a good broker if they don't ask for consultation fees. You can meet them anywhere- in their office, your office, or home.
Things that your broker will ask for
During the submission of a mortgage application, you must your financial details like tax returns, employment history, income, bank assets, etc. Do not be afraid to disclose these personal details because they are important. Lenders take big risks by offering thousands of dollars to help people buy homes. So, it makes sense that they give a financial colonoscopy to see whether you can actually pay their loan. How else can they determine your competence anyway? The following are the 7 most important details you should submit to your mortgage broker
1. Income
How much money do you earn per month? This is a very important question you must not lie about if you don't want to end up in a debt cycle you cannot get out of. You must have had a stable job at least for the last 2 years. You must produce documents that show your employment history as well as each position you have taken in a particular time frame. A good advice is t never hide any income source because your lender might decline your application if they find out that you are lying.
2. Bankruptcy, child support, and divorce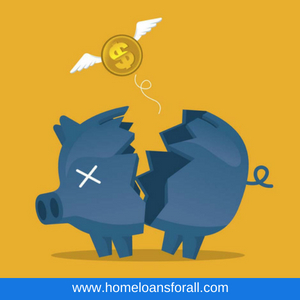 These details seem too personal but the lenders need to know too. It is important the bank knows whether part of your income comes from child support to determine potential liabilities in the future. Moreover, if you have filed for bankruptcy recently, you must wait for another 2 years to get discharged before you are considered qualified for a mortgage.
3. New loans
It is not advisable to take a big loan if you are planning to get a mortgage. No lender wants an applicant with a high debt to income ratio because that means a risky business. Consider reducing your DTI if you want to get a good mortgage.
4. Bank deposits
Lenders require at least bank statements worth of 2 months. Large bank deposits are considered red flags by underwriters. You need to get ready with proper documents to explain huge bank deposits. It is important for them to know that those deposits are not from other forms of loans. The other reason is that the lenders want to make sure that you have sufficient funds for closing the deal.
5. Previous addresses for tax returns
You qualify for a mortgage depending on your income level as well as the IRS tax return of the last few years. Your broker must submit your tax transcripts to compare the information against your income. If the addresses don't match, issues will arise in the verification process. Ensure that you have a list of previous tax return addresses in case they are requested by the lender. That way, your loan application process goes on without delay.
6. A plan for financial assets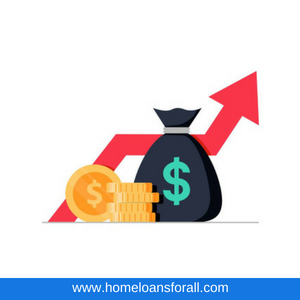 A mortgage down payment plus closing costs require a huge sum of money. You must prove to them that you will make enough money to continue with mortgage payments. Some home buyers don't have an idea of where the money will come from, something that needs to be planned for in advance. When you are uncertain, ask the mortgage broker for guidance. They will suggest assets for down payment such as a savings account, financial gifts, retirement benefits, and so on.
7. Employment changes
A lender needs to know both the income and employment history. So, if you plan to change your job, it is important that you give the details. Failure to do so can affect your credibility and cause issues before closing the deal.
A seasoned broker takes time to know your financial situation and knows what is best for you. Be sure to ask for clarifications especially on costs, fees, and the conditions of the home loan. After the meeting, you should be able to get a personalized report of the viable options for you. Once you decide which option to take, the negotiator will start the application process and sort out the paperwork. Check out how much mortgage you can afford.