What is a VA Loan?
If you're considering a VA Home Loan in Texas, you will want to make sure you know all of the details regarding the Texas VA loan limits, benefits, and eligibility criteria.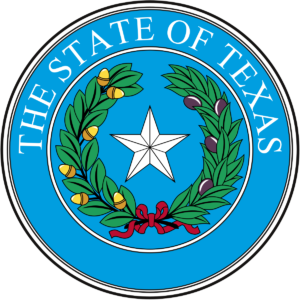 For those who qualify, a Texas VA Loan often comes with the most favorable loan terms available on today's market. These loans allow homeowners to celebrate one of the most important milestones while knowing they received substantial savings on the real cost of their home purchase.
VA loans are obtained through a multitude of private lenders, but they are all backed in part by the Department of Veterans Affairs.
This government-funded support makes lenders more likely to issue loans to applicants who may not qualify for traditional mortgage products. However, this security also enables them to offer more favorable terms to buyers.
We Specialize in Texas VA Home Loans – Click Here to Pre Qualify.
Benefits VA Loans in Texas
These benefits are the key reason why so many individuals and families are applying for a Texas VA loan. Don't forget to make sure that you understand exactly how this military mortgage program could save you thousands of dollars.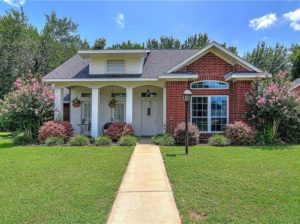 No Down Payment
Many individuals will spend years scraping together the necessary savings for a down payment on a home. In the past, most lenders required a twenty percent down payment. The most significant advantage to the VA loans is that many lenders will not require a down payment at all.
No Private Mortgage Insurance
Private mortgage insurance (often abbreviated PMI) is typically required for homeowners who have a down payment of less than twenty percent. This is often tacked onto the monthly mortgage payment and equates to 0.3 to 1.5 percent of the loan amount annually.
A Texas VA loan allows homeowners to forego making these payments and offers a substantial savings over the duration of the loan.
No Penalty for Paying Off the Loan Early
Even with low VA loan rates, interest can really accumulate over the course of a thirty-year loan. Some homeowners attempt to reduce their out-of-pocket costs by making additional payments to pay off their mortgage early. If you aren't paying attention, a traditional mortgage may hit you with a penalty for this financially savvy move. Fortunately, VA loans do not have any penalty for early payoff.
Loan Assistance Available from the VA
The ultimate goal is to keep you in your home longer. This is why the Department of Veterans Affairs enlists the help of qualified loan experts to help you find resources and loan assistance programs when you need them. With their aid, you may be able to avoid foreclosure, so don't hesitate to reach out if you find yourself unable to make ends meet.
Eligibility
Qualifying for a Texas VA loan most often means meeting the criteria for a Certificate of Eligibility. This verifies that you have met the service and time requirements in a branch of the United States armed forces. Depending on the dates, there are many specific criteria regarding service commitments both in peacetime and in wartime. It's possible that surviving spouses may also qualify for a Texas VA loan.
For more detailed eligibility requirements, you can check the criteria here.
Obtaining your Certificate of Eligibility is the first step in qualifying for a military mortgage. You must also be able to find and decide on a property that is eligible for financing under this program. Fortunately, there are plenty of options to choose from.
Beyond just purchasing a single-family home, prospective buyers can do a number of things with the financing they receive from lenders. They may also purchase a condominium in a VA-approved project or a manufactured home and lot. Your loan can be written to help you build a brand-new home, make renovations to a newly purchased home, or install energy efficient upgrades.
Refinancing options are also available to allow you an opportunity to receive the low VA loan rates in Texas.
VA Loan Limits in Texas by County
How much can you borrow while still taking advantage of the significant benefits associated with a Texas VA loan? This number will ultimately be established based on your credit score, income, debt-to-income ratio, and other key factors. However, there are VA loan limits in Texas.
For most states, the loan limits are broken down by county to accommodate higher costs of living. This is simplified in Texas where all counties have the same VA loan limits this year. In 2018, the VA loan limits in Texas are $453,100.
This essentially means that you cannot borrow more than $453,100 without making a down payment of some kind. It is possible to receive a mortgage that exceeds the VA loan limits in Texas, but it will have a higher upfront cost.
Regional Loan Centers
Regional loan centers are designed to provide veterans and service members with additional information regarding their military mortgage. Representatives are available to help walk you through the eligibility requirements and help you take the first steps on purchasing a home with a Texas VA loan. If you are ever in need of loan assistance, the regional loan center is an excellent resource as well.
There are eight of these centers scattered across the country, but the center assigned to Texas is actually located in Houston. They are also assigned to serve veterans in Mexico, Central and South America, and the Caribbean.
Texas Home Prices
What could you reasonably expect to pay for a new home? Understanding the median prices for homes across Texas can help you to determine affordability and budget your finances accordingly. The median home price has been on the rise across the state, and the current trend seems as though it is likely to continue. For the state as a whole, the median list price of all homes is $269,000 which makes the square foot price come in around $120.
Specific cities may have average home costs that differ from the state as a whole, so we're also going to take a closer look at three popular cities: San Antonio, Houston, and Dallas. For their median list prices, you can see the statistics below:
San Antonio: $232,900
Houston: $324,900
Dallas: $380,000
As you can see, San Antonio offers more affordable housing in comparison to the two other major cities. Houston and Dallas have square foot prices ($158 and $199 respectively) that exceed the median list prices for the state as a whole.
Click here to find out how Texas Teachers can find assistance in receiving a home loan.
Regional Benefit Offices
You can find more information regarding programs for veterans in your area by contacting one of the regional benefit offices. These offices can help connect you with advantageous services and answer questions regarding eligibility for a particular program.
Houston Regional Benefit Office
6900 Almeda Road
Houston, TX 77030
Waco Regional Benefit Office
701 Clay Avenue
Waco, TX 76799
FAQs
I have bad credit. Can I get a VA loan in Texas?
Yes, you may still qualify for a VA loan in Texas even with a low credit score. There are no minimum credit scores required for this loan program. If you can find a lender willing to work with your credit history, the federal government will still guarantee the loan.
Can a surviving spouse receive a VA loan in Texas?
Under some circumstances, it is possible for a surviving spouse to receive a VA loan in Texas. You must meet some of the following criteria to qualify:

Must be the spouse of a veteran who died while in service or from a service-connected disability
Must be the spouse of a service member who is missing in action or a prisoner of war
Must be the spouse of a totally disabled veteran whose disability may not have been the cause of death
A surviving spouse must remain unmarried until the minimum age of 57. Any new marriage must have also taken place after December 6, 2003, in order to maintain eligibility for VA loans in Texas.
What is the VA loan rate in Texas?
The VA loan rates in Texas will vary based on your unique circumstances and the lender. Mortgage rates constantly fluctuate, but they will often depend on individual factors such as your credit score, debt-to-income ratio, income level, and more. They may also vary due to other factors in the economy. As a result, there are no set VA loan rates in Texas.
Additional Resources for Texans
Home Loans for Nurses in Texas
Home Loans for Teachers in Texas
Home Loans for Single Mothers in Texas
How To Get a Loan With Bad Credit In Texas
Bad Credit Home Loans in Houston, Texas
Bad Credit Home Loans in Fort Worth, Texas